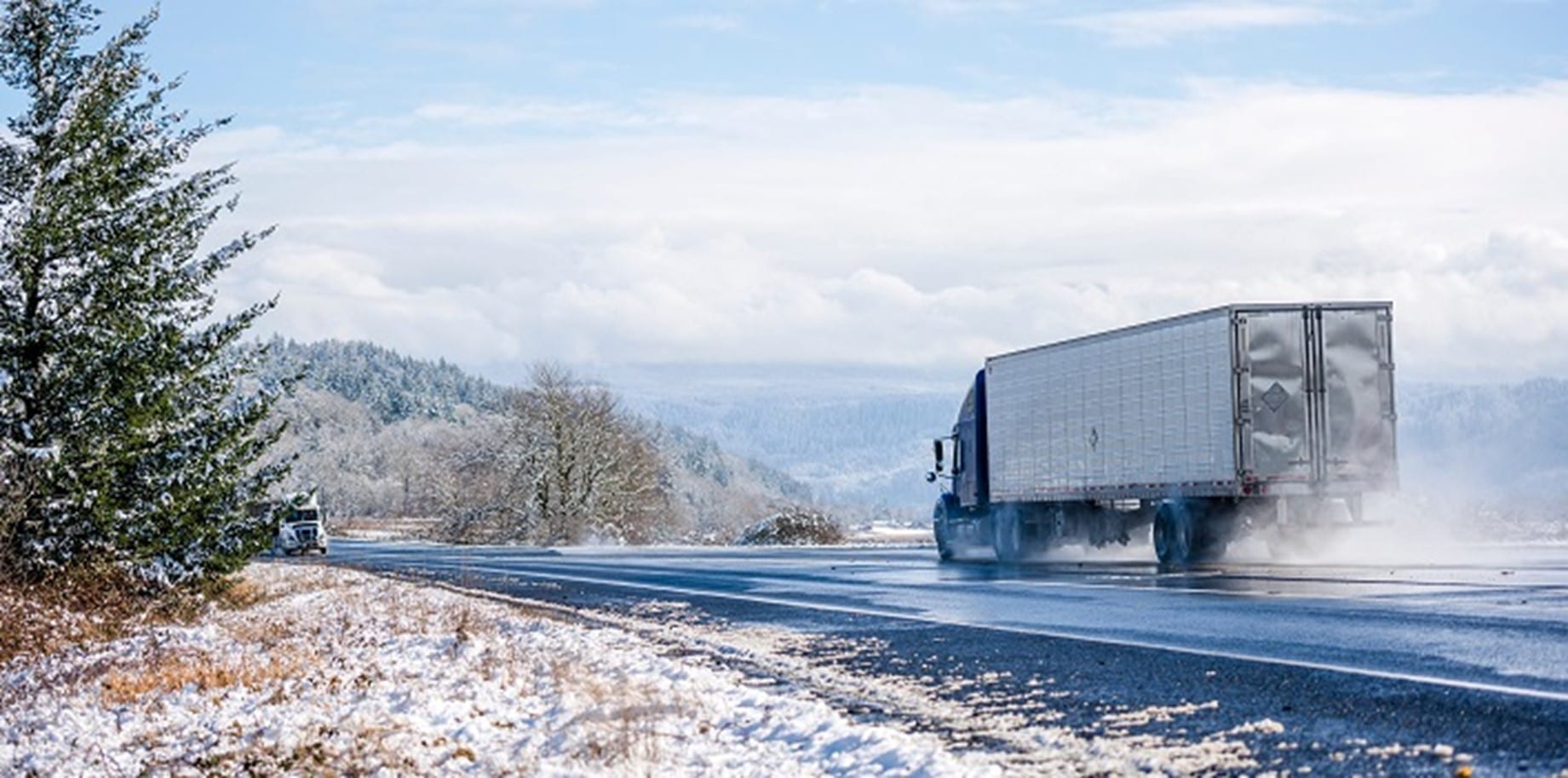 November 16, 2021
Winter equates to more than just tricky-to-navigate roadways. Its arrival brings cold weather for much of the US and requires shippers to take steps to protect from freeze with their freight.  
Although liquids are especially vulnerable, other products can be susceptible to damage without taking proper precautions to protect them in transit. Not doing so can result in marred products, which can translate to serious costs for shippers.
Freezing temps' presence varies across the US, but typically there are portions of the country that see dangerous cold weather from October through March.
That is especially true for parts of the Northeast, upper Midwest, Rocky Mountains, and Canada. However, as winter sets in further, many states can be subject to cold snaps.
But shippers need not fret. There are steps you can take to ensure that frigid temperatures do not damage your freight.
Understand Your Freight Needs
Not all products are sensitive to cold temperatures, but others you may not think of are indeed at-risk.
Some dried foods can experience severe quality reduction from exposure. Things like eggs or products that contain eggs can be damaged. 
But most notably, beverages and other liquids are especially at-risk. Liquids expand when they freeze, creating pressure inside closed bottles.
Some packaging is built to withstand small expansion and retraction levels, but glass and aluminum containers or over-filled plastic bottles are notorious for bursting.
It's critical that you know your product and its sensitivity to a range of temperatures before scheduling shipment so you can best plan for safe transport.
Opt for Protect from Freeze on Your BOL
The Bill of Lading (BOL) details the terms of service for every shipment. It is used to dictate how a shipment is processed and handled by a given carrier.
If your freight is subject to damage from cold weather, you can notify your carrier on your BOL that you want to opt for protect from freeze protection for a shipment. In the document, shippers can specify any handling requirements that the freight has and allow carriers to respond accordingly.
Utilize Temperature Controlled Vehicles to Protect from Freeze
Despite seeming counterintuitive, refrigerated trucks can actually help prevent damage from freezing.
Some vendors only feel comfortable shipping highly sensitive product into a temperature-controlled truck. If this is the case, you should discuss your freight needs with your logistics partner before shipment.
Refrigerated carrier networks do not precisely mirror dry truckload shipping networks.
It would be pertinent to check with your transportation partner before shipping to ensure they can cover a refrigerated shipment. This mode can be associated with higher costs without built-in lead time.
Monitor Temperature with Tech
If your freight is not necessarily at high risk for damage but still could be altered by falling temps, it might only require your carrier to monitor trailer temperatures.
They can do this with a swath of technological applications; however, you must specify if you want this service on your BOL. Doing so can ensure that your freight stays in a safe range while in transit.
Incorporate Pallet Covers and Insulating Cargo Blankets to Protect from Freeze
Pallet covers and blankets are available through most service providers and help protect your product against freezing temperatures.
Like using Styrofoam coolers for frozen parcel shipping, the insulating pallet covers and blankets lock the exterior conditions out and keep the shipment temperature constant.
Build-In Protection for Idle Days to Protect from Freeze
If you are shipping over the weekend, idle freight can be an issue. Typically, LTL providers will cross-dock orders when not actively in-transit. This practice can leave product exposed to the elements without prior planning.
Should you have especially vulnerable orders, it is best to work with your logistics provider to rearrange shipping schedules or ensure proper practices are put in place to keep your product from being damaged. Moreover, you can choose to expedite service to avoid this issue altogether.
Work with a Logistics Partner to Help Protect from Freeze
If you are moving temperature-sensitive product this winter, it pays to work with a provider that understands your business and can help you plan to avoid freeze caused disasters.
Zipline Logistics can help you source reliable capacity for nationwide temperature-controlled shipping across all modes—full truckload, LTL, and rail.
Reach out to discuss how we can keep your orders moving this winter.