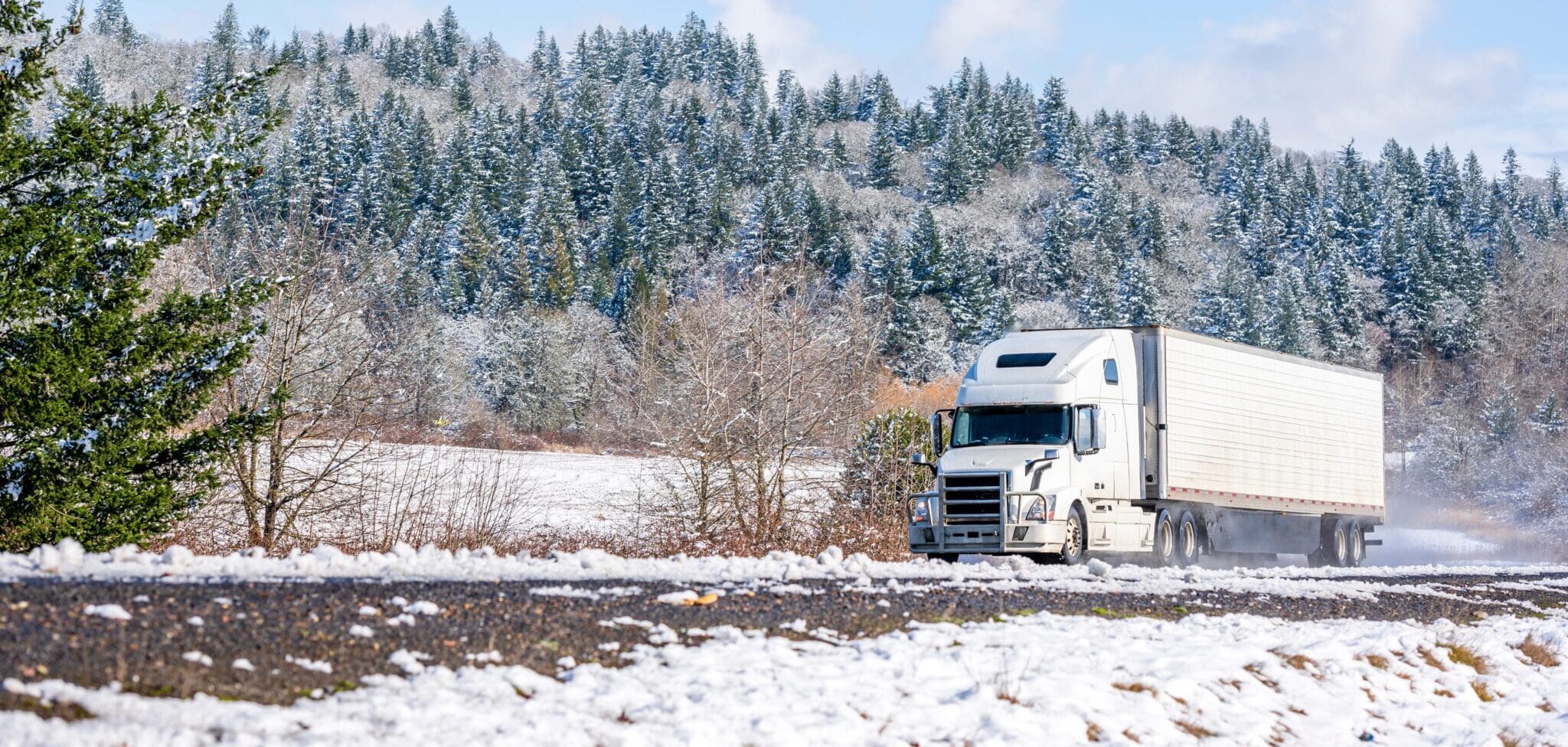 November 3, 2020
Peak season is in full swing, in what was an already challenging year for the world of freight.
With a few major holidays still left on the calendar, it is time to begin prepping your organization for holiday shipping. Peak season and its effects typically begin in the fall, lasting through early January.
The period is marked by tighter than typical capacity and higher rates as freight volume increases.
It is essential that you prepare in advance for holiday shipping to ensure that your freight rates are not above market pricing and at risk for service failures.
As a sizeable number of CPG brands rely on the holiday season as part of their revenue, many ramp up production and supply efforts during this time of year, which translates to more freight on the road.
To compound the situation, many carriers adjust operating hours around the holidays. This shift means many attempt to complete more hauls with less available service days.
Additionally, with increased demand and available orders during peak, it is common for carriers to overcommit to freight.
This behavior can lead to service failures and missed deliveries for vendors, which can lead to penalties and out-of-stocks at retailers.
How Can You Prepare for Peak Season?
Overcommunicate
As was critical for success for much of 2020, communication is key for thriving during the holiday season.
Accurately evaluate and communicate you freight needs with your transportation partners far in advance. This will allow you to lock in capacity and properly schedule freight pickups and deliveries.
Build-in Lead Time
Waiting until the last minute is never a sound decision in the world of logistics; however, its effects are amplified during the holiday season.
On top of limited capacity, weather delays, carrier issues, and other unforeseen events that are more common this time of year can throw a wrench in your holiday logistics
Zipline's less-than-truckload experts recommend that you build-in an additional two days of transit around the key dates in the holiday season. That will provide an adequate buffer time for problem-solving.
Additionally, if you do not give your transportation partner or carrier ample lead time, you are bound to pay for it.
With an urgent holiday delivery, rates spike substantially, and capacity is scarce. Working ahead is one of the most important things you can do to keep costs down and hit delivery standards during holiday peak.
Know Carrier Holiday Service Schedules
Every carrier sets its own holiday schedule. It is a good idea to get this information in advance to know when carriers are operational.
Many have limited operations leading up to and following a major holiday, meaning they may perform minimal line-haul services and very limited pickup and delivery services.
A 3PL partner can gather and share these adjusted service hours and operational procedures with your organization.
Prepare for Known Holiday Surcharges
Because of increased volumes and demand for speed, many parcel carriers automatically increase their rates during the holidays. This is particularly true for UPS and FedEX who add peak charges from October through January.
Plan your budgets around higher shipping costs to match the influx of holiday demand. Or like many shippers opt to do, move your larger volumes prior to the holiday peak.
If you have enough volume, you can also opt to move your parcel shipments over to LTL during holiday peak and surpass the increase in rates.
Depending on your minimum order quantities, this can help you secure noticeable savings.
Retain Supply Chain Visibility and Control
This year we have seen several quarters of variability. The brands that have thrived during this volatility have been those that have retained control over their supply chains.
As peak season ramps up in the coming weeks, it is important to keep these same principles in mind. Particularly, it is essential that vendors steer clear from customer pick-up (CPU) arrangements during as they surrender these critical supply chain competencies of visibility and control.
When a vendor opts to let a retailer handle transportation of their orders, they lose the ability to maintain these essential supply chain attributes.
The retailer dictates transportation terms, which means that you must have orders ready to ship when they are scheduled.
It is important to keep in mind pick-ups will be scheduled when it is most convenient for the retailer, not your operation.
If that happens to fall outside critical production schedules, it can strain your operations, leading to reduced efficiency and potentially jeopardize profitability.
Moreover, it is more likely that retailers' will be additionally busy during peak season. This ramp-up in pace can mean more missed pick-ups and appointments, which can also translate to fines, fees, and out-of-stocks.
Work with Retail Logistics Experts
Partnering with a logistics firm that understands the complex, nuanced world of retail shipping can help offset the challenges of peak season shipping. A retail-geared transportation partner can pair your freight with a vast network of preferred carriers that understand the delivery needs at the nation's most challenging receivers.
Work with Zipline this Peak Season
Zipline Logistics is comprised of retail logistics experts who can help shippers of consumer products ace transportation into stores or distribution centers during the holidays.
Our retail-trained operations teams and service-first culture can help CPG shippers hit on-time delivery standards and achieve optimal outcomes.
Need help with your holiday shipping?