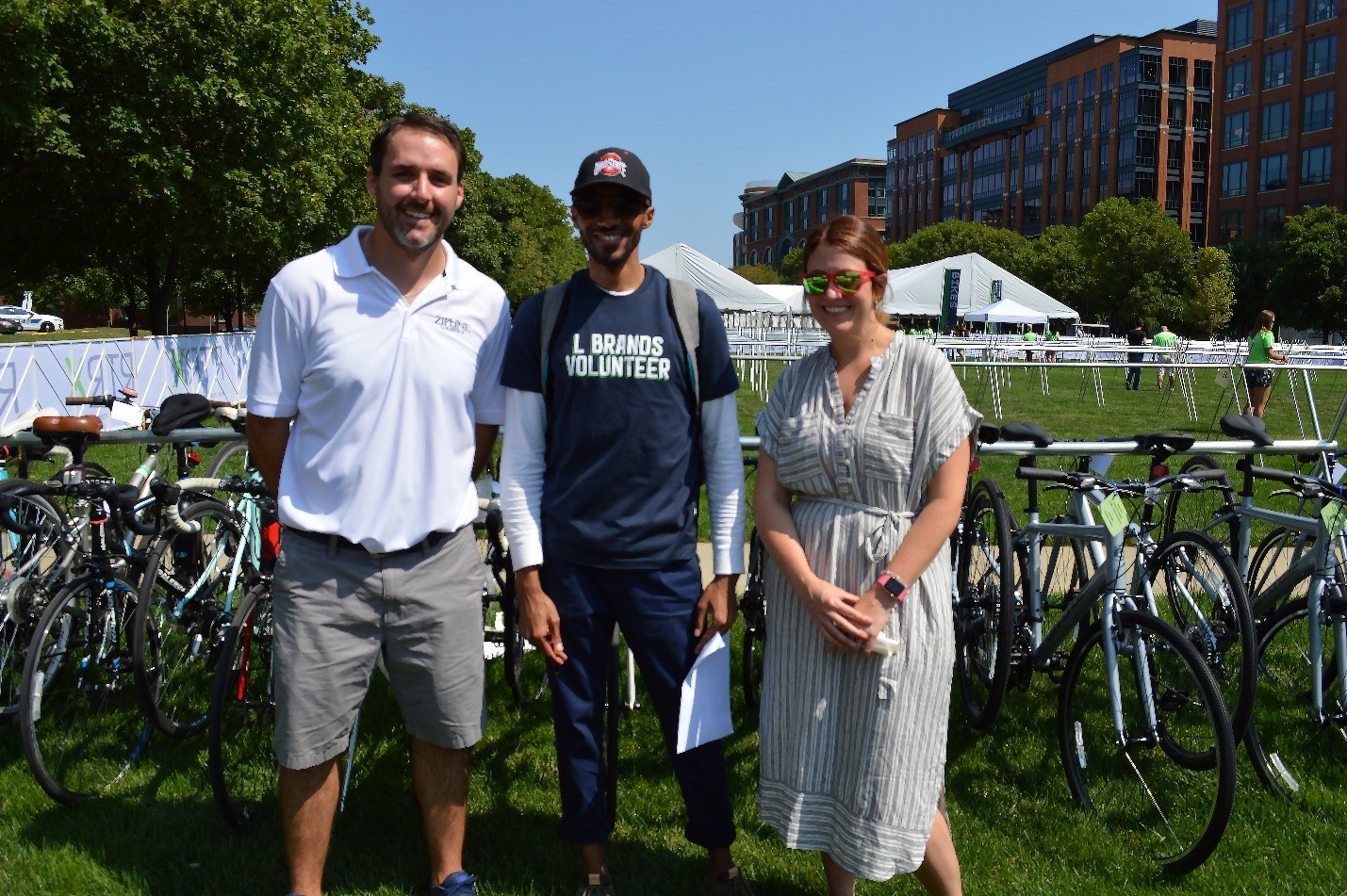 August 9, 2019
Cycling to raise money for cancer research has become an annual tradition in Columbus. Pelotonia, a late summer staple in Central Ohio, has grown from humble beginnings to an event that includes 7,500 riders from all around the country peddling to help find a cure for the disease.
On Aug. 2, 2019, each one them took their places ready to ride. Among those enthusiastic cyclists and is the team from LBrands.
The organization is a major funding partner of Pelotonia and a perennial sponsor of a team of employee riders.
Although most of LBrands' Pelotonia participants are local to Columbus, the company extends its rider fundraising matching program to employees at its corporate office in New York City.
The Manhattan group boasts a continually strong turnout for the event and this year was no exception.
Traveling from New York to Ohio is simple enough but taking a bike in tow on the 1,060-mile roundtrip is a different story. So, LBrands decided to ease that transportation headache for its philanthropic riders.
That's where Zipline Logistics was happy to step in.
LBrands and Zipline Logistics Partner to Coordinate Bike Move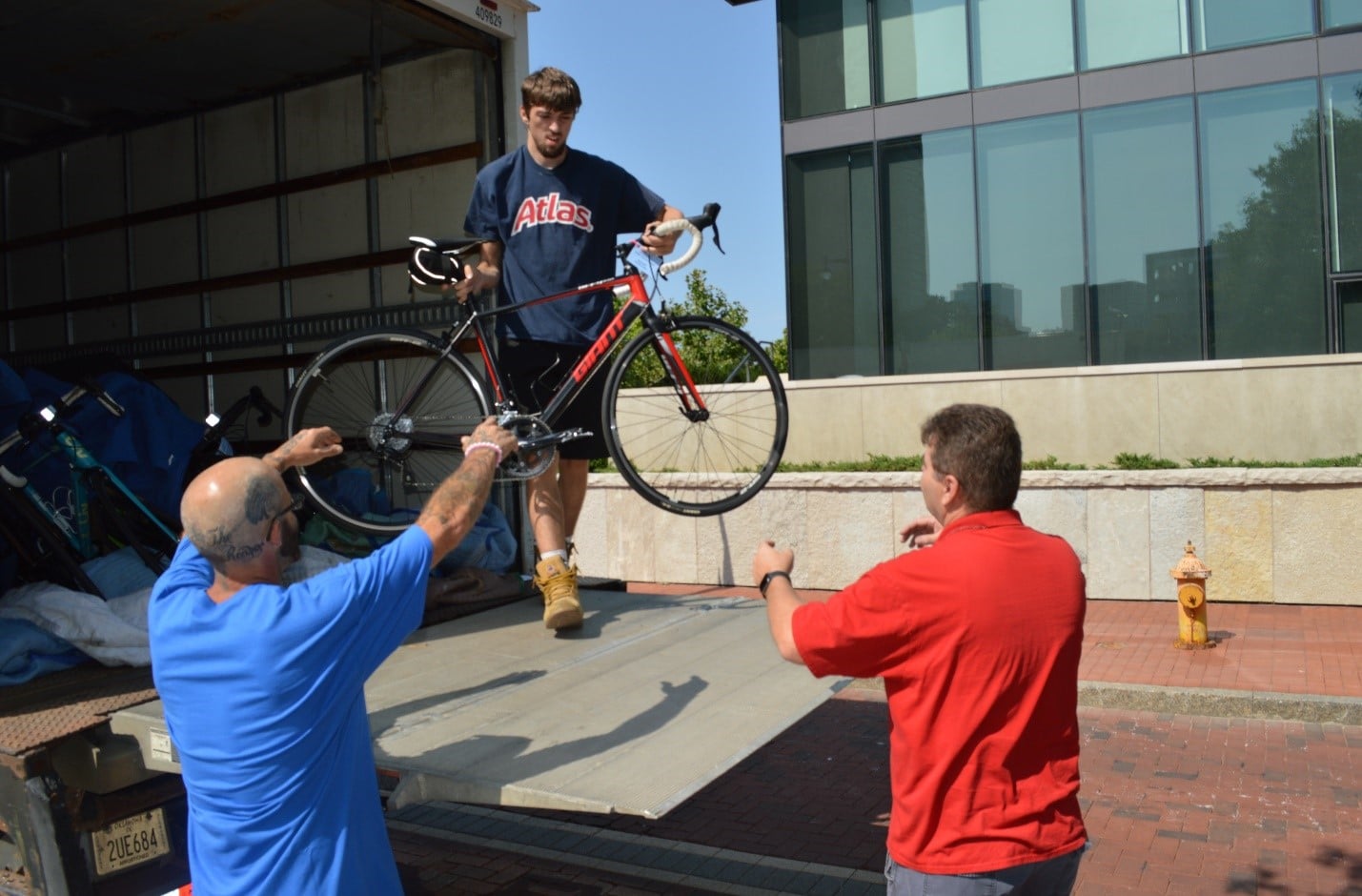 Over the years, Zipline has formed a working partnership with LBrands, managing a portion of the company's freight shipments.
And as a show of that partnership and support for a fantastic cause, Zipline Logistics offered to manage and donate the costs of this year's Pelontonia bike transportation.
So, to kick it all off, employees from NYC participating in the event brought their cycles in for storage at a Manhattan warehouse.
Zipline arranged for a truck pick-up at LBrands' facility on the Wednesday before the event.
The driver, with oversight from both Zipline and LBrands, loaded the bikes onto a 26-ft. box truck covering each one with proper padding before hauling them on the 530-mile journey from the East Coast to the Midwest. But that was just the beginning.
To compound the logistics equation of the bike delivery, Pelotonia offers a few different mileage options for riders of all levels.
Those involved with Pelotonia planning map a yearly 25-mile, 35-mile, 45-mile, 55-mile, 75-mile, and a 100-mile course so that a variety of cycling enthusiasts can participate in the ride.
With those varying mileage options, comes different logistical challenges for delivering bikes, as riders are slated to start in different areas to complete their team's relay.
The truck loaded with LBrands' bikes made stops at the main start area McPhearson Commons, as well as launch sites in Pickerington, New Albany, and at Dennison University to ensure the team's bikes were delivered safely on the day prior to the race and in time for the early Saturday morning start.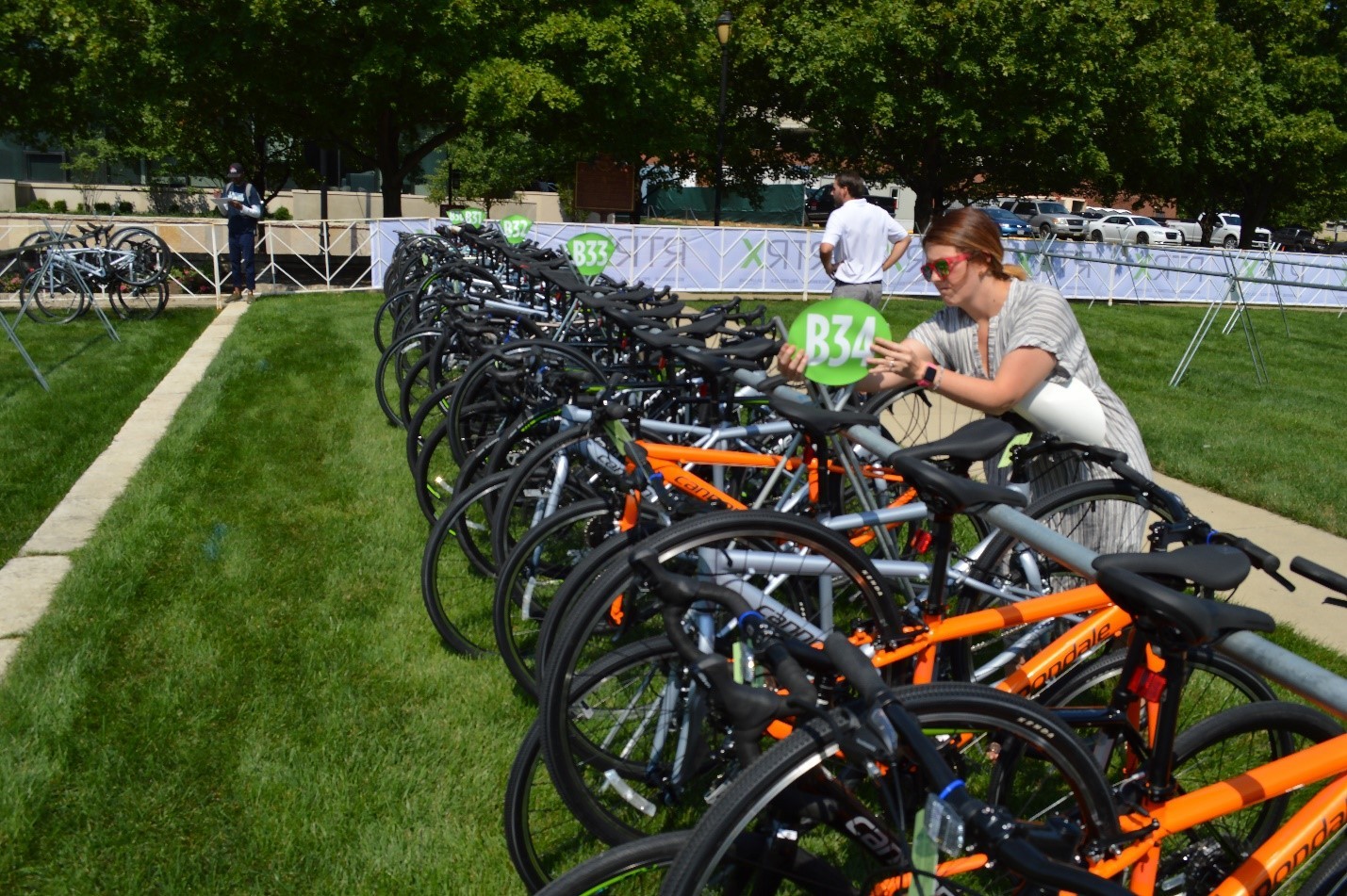 In addition to delivering team members' bikes at each of the sites, LBrands also provides its employees who want to participate in the event, but do not have or do not want to use their own personal bicycle with another option.
Working with Roll Bike Shop, LBrands supplies it team members with ready assembled rental bikes in place of their own ride.
They are built at one of Roll's three Columbus locations where Zipline arranged for a local pick-up before overseeing their delivery to their respective starting lines.
Two days and many ridden miles later, Zipline arranged for the bikes to be picked up for their return to NYC. A driver grabbed each of LBrands' bikes from around the Columbus area to haul them back to return to their owners.
When they finally made their long journey home, they had seen roughly 1,200 miles of transit between all the stops. Getting those bikes to successfully navigate the trip takes more of a nuanced effort than just simply booking a truck.
It requires the logistics expertise of a Top-100 3PL to know what carrier and driver is best equipped to deal with pick-up, loading, and unloading at vastly different drop-off areas.
It also takes a dedicated logistics professional to track delivery to ensure that driver is on schedule to meet a time-sensitive delivery.
Coordinating transportation and acing delivery is what we do. Whether it is bikes for Pelotonia riders or pallets of beverages hitting retail shelves, Zipline provides outstanding service to see to it that the needs of each of our customers are met.
Zipline is proud to partner with LBrands and donate services to a great cause, lending a hand in propelling LBrands toward its goal of ending cancer through its work with Pelotonia.