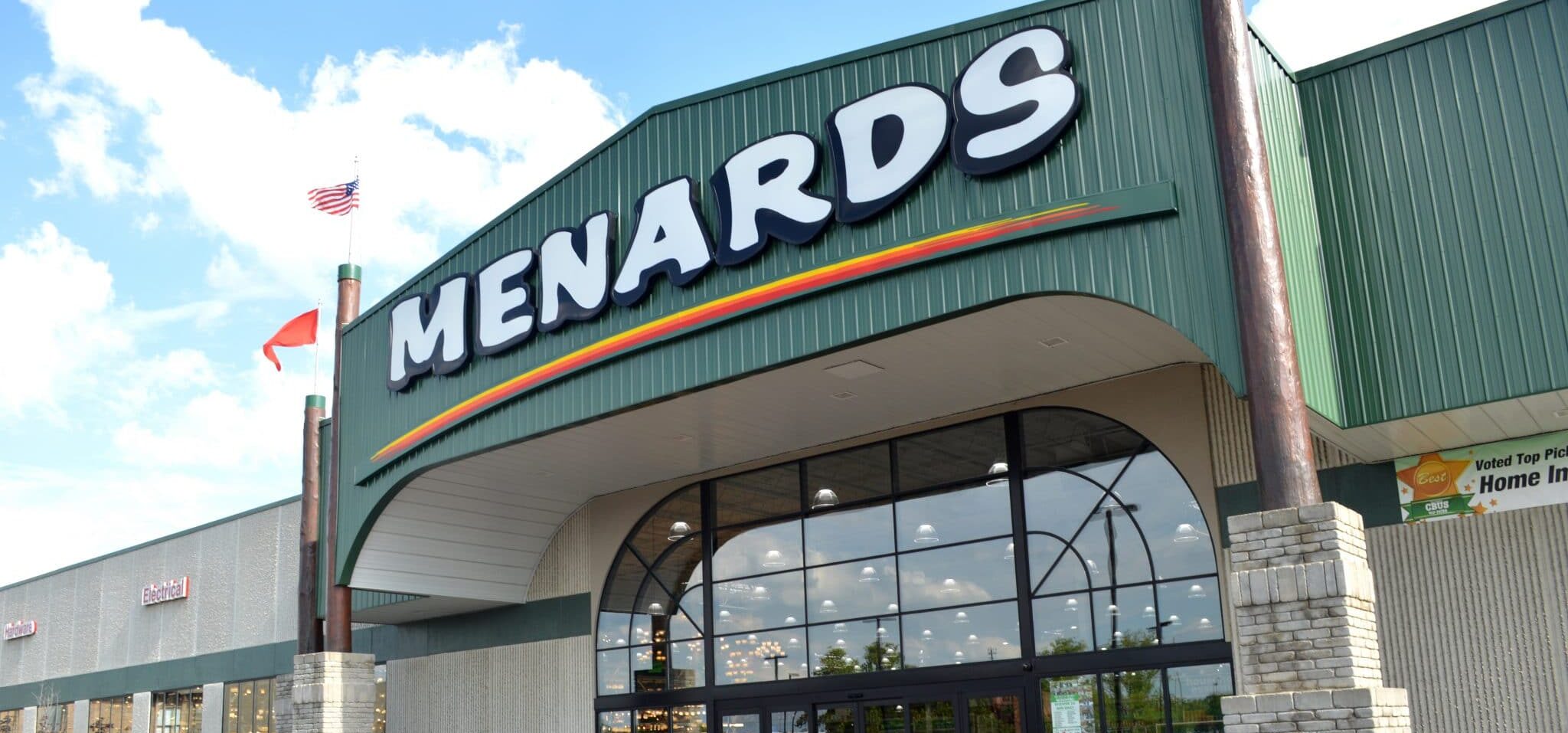 July 28, 2020
Delivering to Menards can be a challenge for brands that do not have an efficiently optimized logistics function or extensive experience working with the retailer.
Like many of its peers, Menards has special requirements to successfully bring product into its supply chain without incurring additional costs.
Menards is the third-largest home improvement store in the United States. The retailer is headquartered in Eau Claire, WI, and has stores primarily throughout the Upper Midwest but has recently begun to expand into the lower states in the region.
Although the primarily Midwest-based retail outlet does not utilize a Walmart-like on-time in-full (OTIF) program, the store still expects its suppliers to meet specific requirements to complete delivery.
For many breaking in with Menards or those with ineffective logistics operations, delivering to the retailer can cause headaches and result in unnecessary fines.
We are here to breakdown what you need to do to master delivery into the retailer's various distribution centers. But first, let's take a look at some of Menards' background.
Background About Menards Distribution Centers
Menards services 12 distribution centers throughout its territory with facilities in Wisconsin, Iowa, Illinois, Ohio, Indiana, Nebraska, North Dakota, Michigan, Missouri, and South Dakota.
These locations service each of Menards 300 plus stores throughout the country by distributing products into individual locations.
Most of these distribution facilities are in rural areas throughout the Midwest. These locations can create delivery challenges for those without an extensive carrier network and established relationships.
When working with Menards, it is essential to assess your network and capabilities to ensure that your orders can ship for reasonable costs. Booking freight without a deliberate plan can undercut your relationship with the retailer.
Work with Preferred Carriers for Menards Distribution Center Delivery
One of the most defining aspects of delivering to Menards is the store's intricate preferred carrier arrangements unique to each distribution center.
To successfully deliver to a Menards location, you must use one of these specially demarcated carriers that makes the store's preferred carrier list.
These vary from distribution center to distribution center. Managing delivery into these locations can be a challenge for brands that do not know these preferred carrier arrangements or have a working relationship with a Menards servicing carrier.
This scenario can be particularly challenging for brands that do not have large, dedicated logistics departments that can effectively source preferred carrier capacity.
Drop Trailer Delivery Requirements for Delivery to a Menards Distribution Center
A 'drop trailer' refers to the process of leaving a trailer at a receiving location to be reloaded at another time. It can be a useful option for shippers to consider for a variety of reasons.
However, when delivering to Menards, it is necessary for all suppliers. Menards' distribution centers require drop trailer delivery at all 12 of their locations.
This means that carriers will need to drop a trailer of your product at the given facility to be unloaded and distributed throughout the retailer's supply chain.
MABD and Other Fines with Delivering to Menards
Like many others in the industry, Menards requires suppliers to meet delivery requirements to incentivize brands to meet on-time standards.
They have created a supplier scorecard system that utilizes must arrive by dates (MABDs).
For those that cannot meet a prearranged MABD, Menards will fine suppliers 10 percent of the value of their invoice for the late delivery.
In addition to delivering late, Menards will fine brands for not using the correct preferred carrier for the distribution center that they are delivering to.
This penalty typically amounts to a few hundred dollars, but if a repeated offense, it can make your Menards orders less profitable.
Work with a Retail Logistics Specialist to Optimize

Delivery to Menards Distribution Centers
If you have just started working with Menards or have recently begun expanding your sales with the company, it may be beneficial for you to work with a retail specialized logistics partner.
Successfully, consistently delivering to Menards takes a thorough understanding of the retailer's logistics requirements.
Simply scheduling transport into one of their 12 distribution centers is not an effective long-term strategy for working with the big box store.
You need to have an effective plan to ensure that orders are not subject to fines and fees. Monetary penalties jeopardize profitability and can cut into your bottom line.
Zipline Logistics works with every Menards' preferred carrier and is continually sourcing capacity from its extensive retail-specialized carrier network.
Since over 95 percent of our orders end up on a retail shelf, we understand what it takes to ensure your product arrives at its destination as intended and on-time.
We work with customers to manage their retail orders to create cost-reduction and performance-enhancing supply chain strategies.