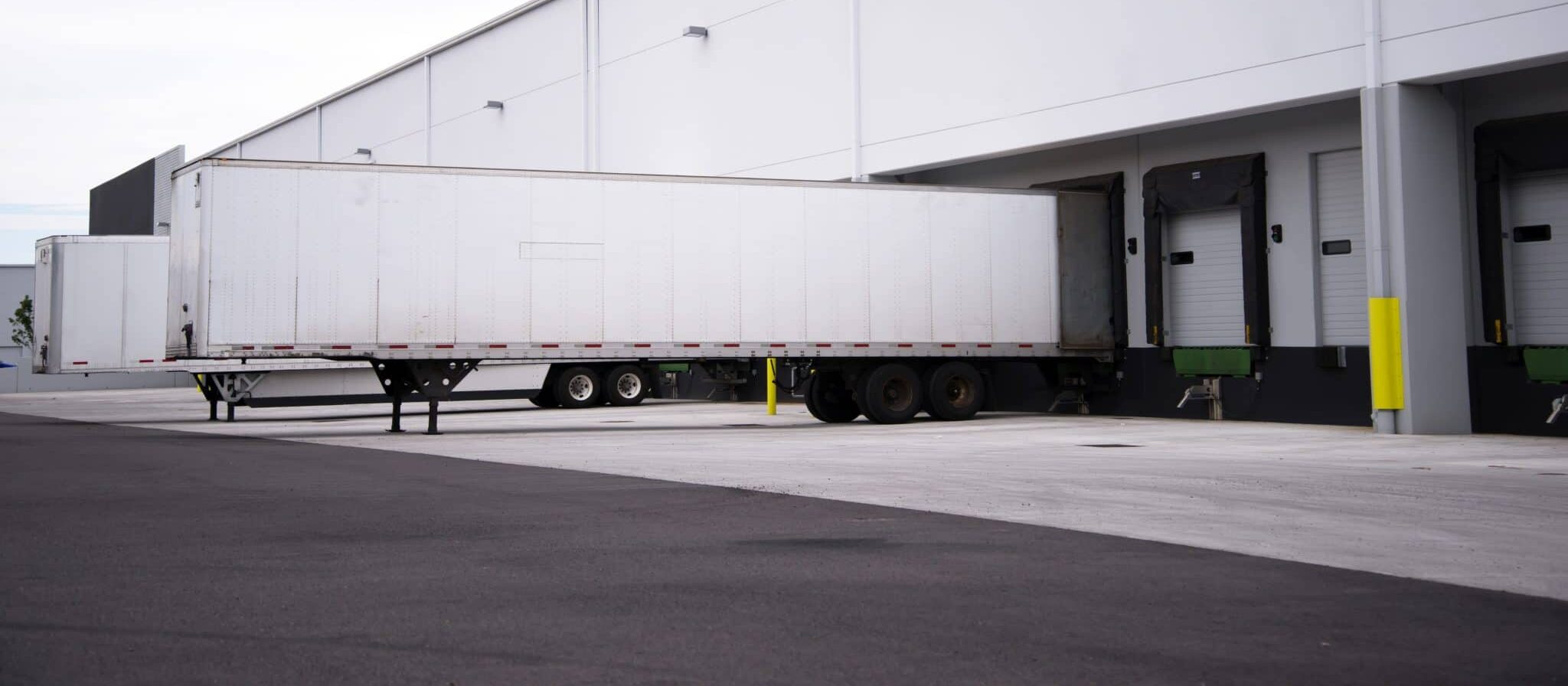 June 30, 2020
Every industry has its own set of terms that are exclusive to the space. To an outsider, they may seem like a foreign language.
Logistics is no exception. There are hundreds of logistics terms that make up the industry's language.
We will define some of the most prevalent in transportation for those of you who have ever found yourself confused by the terminology.
Here is our glossary of top logistics terms to know.
Logistics Terms for Pros to Know: A Supply Chain Glossary 
Absolute Minimum Charge — The minimum price a carrier will charge for any given shipment.
Accessibility — The ability of a carrier to provide service for a freight order.
Accessorial Charges — Fees added to a freight bill for additional services that the carrier might provide. These are a la carte, or per service, and outside of standard shipping and receiving. Things like liftgate requirements, redeliveries, and reclassifications are typical accessorial charges.
Account-Specific Pricing — Customer-specific pricing, or account-specific pricing, refers to an agreement between a vendor moving product and a carrier or 3PL that establishes custom prices. Shippers who move volume above a certain threshold are eligible for a discounted rate because they give the carrier guaranteed business.
Advanced Planning and Scheduling (APS) — Critical supply chain planning that also accounts for production schedules. Typically, it accounts for the planning of demand, production, distribution, and transportation.
Agile — The concept of having a flexible supply chain that allows for quick order fulfillment with short lead times and varying volume.
Air Freight — Transportation of products via air transportation methods.
Application Programming Interface (API) — A digital program that allows for data exchange between two or more applications via the cloud.
ATA — Actual time of arrival
ATD — Actual time of departure
Audit — In logistics, an audit refers to the process of examining, adjusting, and verifying freight bills for accuracy.
Backhaul — Refers to a truck's return trip to the original destination with either a partial or full load.
Benchmark — In logistics, benchmarks refer to KPI thresholds set by an organization to measure supply chain performance.
Billing — A process typically performed by the carrier that determines the total charges for a completed order.
Bill of Lading (BOL) — A legally binding document between a shipper and carrier that details all the information needed to process a freight shipment.
BOL Number — The number established by the carrier that refers to a specific BOL.
Cab Extender — A piece of equipment used to seal the gap between cab and trailer.
Capacity — In trucking, the term refers to available trucks in any given market. Conceptually speaking, tight capacity translates into a more difficult market that is more challenging to find a carrier willing to complete an order. Conversely, loose capacity translates into an easier environment that is easier to find a carrier.
Cargo — Product carried during transportation.
Carmack Amendment — The piece of legislation that establishes carrier liability and BOL provisions.
Carriage — In maritime shipping, carriage refers to the movement of cargo on a vessel after loading and before unloading.
Chargeable Weight — A shipment's weight that is used to determining freight pricing. It may be the dimensional weight of the shipment.
Claim — In freight, shippers can retroactively charge carriers for damages or loss to transported products.
Class (Freight Class) — A group of commodities that are bunched together under a specific based on similar dimensions or other attributes.
Class Rates — The rate charged for hauling products at a given class.
Co-Packer — A contracted partner that packages and labels products on behalf of its client.
Co-Manufacturer (Co-Man) — A third-party partner that produces goods from raw materials or semi-finished materials on behalf of its client.
Collect Shipping — A type of billing that charges the consignee with freight costs rather than the consignor.
Commodity — Any item that is commercially exchanged.
Common Carrier (Carrier) — The person or company that is responsible for transporting goods.
Compliance — In retail logistics, the term that refers to the regulations set by retailers for delivery of goods into their supply chain.
Consignee — The receiver of transported products.
Consignment — A freight order transported by a carrier.
Consignor — The originator of shipped products. Also referred to as the shipper. Typically, the entity that sold the product.
Consolidation — The combination of multiple shipments on a single order. This process is most commonly used to lower transportation costs or improve supply chain performance.
Container — A large box used to transport freight via maritime shipping methods.
Container ID — The identification number assigned by the carrier to a given container.
Container Yard — The area that stows containers following their arrival at port. Carriers pick-up cargo from these designated spaces.
Contract Carrier — Carriers hired by shippers on a contract basis.
Contract Rates — The rate at which a shipper and carrier agree upon in advance on a given lane. These are rarely upheld as rates fluctuate with market demand and capacity.
Cross-Docking — The process of unloading product at a receiving facility and reloading it on another truck to complete shipment with very little to no storage in between.
Cumulative Lead Time — The total time needed to source material, produce goods, and ship a product to its destination.
Customs Broker — A third-party entity that assists vendors to deal with import or export customs.
Dashboard — In the tech aspect of logistics, a singular spot on a website or application where an abundance of information is displayed.
Deadhead — Refers to the empty miles traveled without a load in a trailer.
Dead on Arrival — In logistics, the term used to describe product that is damaged upon delivery to its destination.
Declared Value for Carriage — The value of goods according to the shipper. This amount is declared on a BOL.
Delivery Appointment — The agreed-upon time of arrival for a transported order.
Demurrage — Additional charges incurred when freight is unloading past its specified time. Used in rail and maritime transport.
Density — A product's pounds per cubic foot. The metric is used to establish pricing for a transported order.
Detention — The amount of time a carrier is held at a receiving location beyond a specified loading or unloading appointment. Typically, detention results in a charge to the consignor.
Dispatch — The office in charge of allocating assets to haul shipments.
Distributor — A third-party that purchases products to resell to a retailer.
Drayage — The pick-up of the contents of a container from a yard by a carrier.
Drop Trailer — The process of leaving a trailer at a receiving location to be reloaded at another time.
Dunnage — Packing material used to product goods from damage during transport.
EDI Exchange — Communication between two businesses via a structured set of messages. EDI is used to exchange documents like purchase orders and invoices.
Exception Rate — A situation in which a rate does not follow the set class rate.
Expedited Shipment — The rapid delivery of a product from its origin to its destination.
First-In, First-Out (FIFO) — An inventory management strategy that requires product to be used in chronological order from its arrival to a facility.
Flatbed — A type of trailer that has no enclosed area.
Flexibility — The ability of a supply chain to react quickly and efficiently to changing customer demands.
Free on Board (FOB) — Used to decide who is liable for goods that are damaged during shipment.
For-Hire Carrier — A carrier that provides transportation services on a transactional basis.
Freight — An order that is transported from origin to destination.
Freight-All-Kinds (FAK) — Pricing strategy that bundles multiple freight classes into a single class.
Freight Bill — The invoice for a carrier shipment.
Full Truckload (FTL) — A shipment on which an entire trailer is filled with product.
Gross Weight — The total weight of a truck, trailer, its cargo, the driver, and any potential passengers.
Handling Costs — The cost of moving or transferring inventory.
Inbound Logistics — Refers to the transportation and storage of incoming goods into your supply chain.
Intermodal Transportation — The transportation of freight by two or more modes i.e., using rail shipping and over-the-road shipping for a singular shipment.
Joint Rate — A rate of a route that requires two or more different carriers to transport shipment.
Just in Time (JIT) — An inventory control system that requires materials to arrive just in time for use.
Key Performance Indicator (KPI) — In logistics, KPIs are critical metrics that highlight the performance of your supply chain.
Landed Costs — The cost of product combined with additional logistics costs.
Lead Time — The time between an order being placed and the time it needs to be shipped.
Less-Than-Truckload (LTL) — A shipment mode that consolidations several smaller shipments on a single truck.
Line-Haul Shipment — An order that ships over 150 miles between two cities.
Load Tender — Also called a pick-up request. Simply put, it is a shipment offer to a carrier.
Lumper Fee — The cost associated with a driver assisting in the loading or unloading their trailer.
Market Demand — In trucking, this refers to the need for freight services.
Mileage Rate — A rate that is determined by the number of miles an order is shipped.
Must-Arrive By Date (MABD) — The date set by retailers that specifies when a vendor must have a product to their receiving facilities.
National Motor Freight Classification (NMFC) — A tariff that puts all products that can be hauled as freight into 18 different classes, numbered 50 to 500. 
Network Analysis — The careful analysis of a logistics network. They are designed to analyze warehousing, transportation, and other means of distribution.
On-Time In-Full (OTIF) — A standard by which retailers' grade a supplier's ability to have product delivered to their distribution centers within prescribed delivery windows and at full quantities ordered.
Order — A shipment of goods.
Outbound Logistics — Moving product from your production facilities to the end-user.
Outsource — The process of using a third-party to complete functions that were previously performed in-house.
Over-the-Road (OTR) — The transportation mode that involves long-distance moves via a truck.
Owner/Operator — A driver who owns their own truck and trailer.
Packing List — A document that specifies the location of each item in a package.
Pallet — The platform that product is stacked and wrapped on for transportation.
Parcel Shipment — The shipment of one or several small packages not on a pallet.
Per Diem — The rate a railroad pays another to use its cars.
Pick and Pack — Refers to the process of picking product and then immediately packing it into shipping containers.
Pool Distribution — A shipping strategy that stocks multiple vendors' orders in an optimally located warehouse before sending out shipments via shortened LTL delivery methods.
Port of Discharge — The port where an order is unloaded.
Port of Entry — A maritime entry for goods into a country.
Port of Loading — The port where cargo is loaded onto a vessel.
Prepaid — A freight billing method in which the shipper pays transportation costs.
Proof of Delivery (POD) — Information supplied by the carrier that specifies who signed for the shipment, when it arrived, and any other information.
Purchase Order (PO) — A document that specifies the details of a transaction between buyer and supplier.
Real-Time — In logistics, this term refers to a shipper's ability to track an order as it progresses from origin to destination.
Receiving — The physical receipt of a transported order.
Receiving Dock — At a receiver's facility, the dock is the place where goods are unloaded.
Refrigerated Carrier — A truckload or LTL carrier that has the capability to transport temp-sensitive product in a refrigerated trailer.
Request for Proposal (RFP) — Refers to the process of bidding your freight lanes out to transportation providers for an upcoming period of time.
Request for Quote (RFQ) — Another term for a transportation RFP.
Retail Buyer — A person who purchases products from vendors on behalf of a retail outlet.
Retailer — A business that buys products from suppliers to sell to end-users.
Routing Guide — The process in which a shipper determines which carrier will move a product based on completed RFPs.
Scalability — How quickly a supplier can increase productivity to meet rising demand.
Scorecard — A tool used by retailers to grade their suppliers' ability to deliver product on-time and in-full.
Shipper — The originator of a shipment.
Shipping Lane — The route on which a carrier transports a product between origin and destination.
Short Shipment — An order which is incomplete or missing agreed-upon parts.
Spot Market — The trucking market that exists for shipments with little lead time or notice.
Spot Market Rates — Rates at the present moment in the market.
Supplier — A seller of goods.
Supply Chain Visibility — Refers to the ability to identify and isolate key metrics within the supply chain.
Tariff — Taxes assessed by a government on goods leaving or entering a country.
Tender — A formal request for transportation services.
Tender Rejection — A situation that occurs when a carrier rejects a shipper's tender forcing them to find an alternative carrier.
Third-Party Logistics Provider — A third-party firm that provides logistics services for customers.
Traceability — In shipping, this term refers to real-time or close to real-time location tracking.
Track and Trace — Following a shipment's movement from origin to destination.
Trailer Drop — Occurs when a driver leaves a full trailer at a facility to pick up an empty one.
Transactional — A singularly occurring business relationship that occurs only on an at-need basis.
Transportation Management System (TMS) — An application that allows users to perform the activities needed to complete key logistics planning and processes.
Transportation Mode — The method by which goods are transported.
True Logistics Partner — Refers to a logistics relationship that goes beyond transactional services to a deeper, more consultative approach.
Value-Added Partner — A strategic partner that creates value for a firm that goes beyond benefits received from a transaction.
Velocity — The rate at which product move through a warehouse.
Vendor — A company that manufactures or distributes an item.
Visibility — Access to key data within the supply chain.
Warehouse Network — Refers to a vendor's chain of warehousing locations throughout a given geographic area.
Stay Up-to-Date with the Latest Logistics Terminology  
Want to keep up to date with the most recent news affecting the trucking industry? Remain in-the-know of transportation market updates by signing up for Zipline's monthly e-newsletter.
Join Our Enewsletter and Stay in the Know with the Latest Supply Chain Glossary Terms