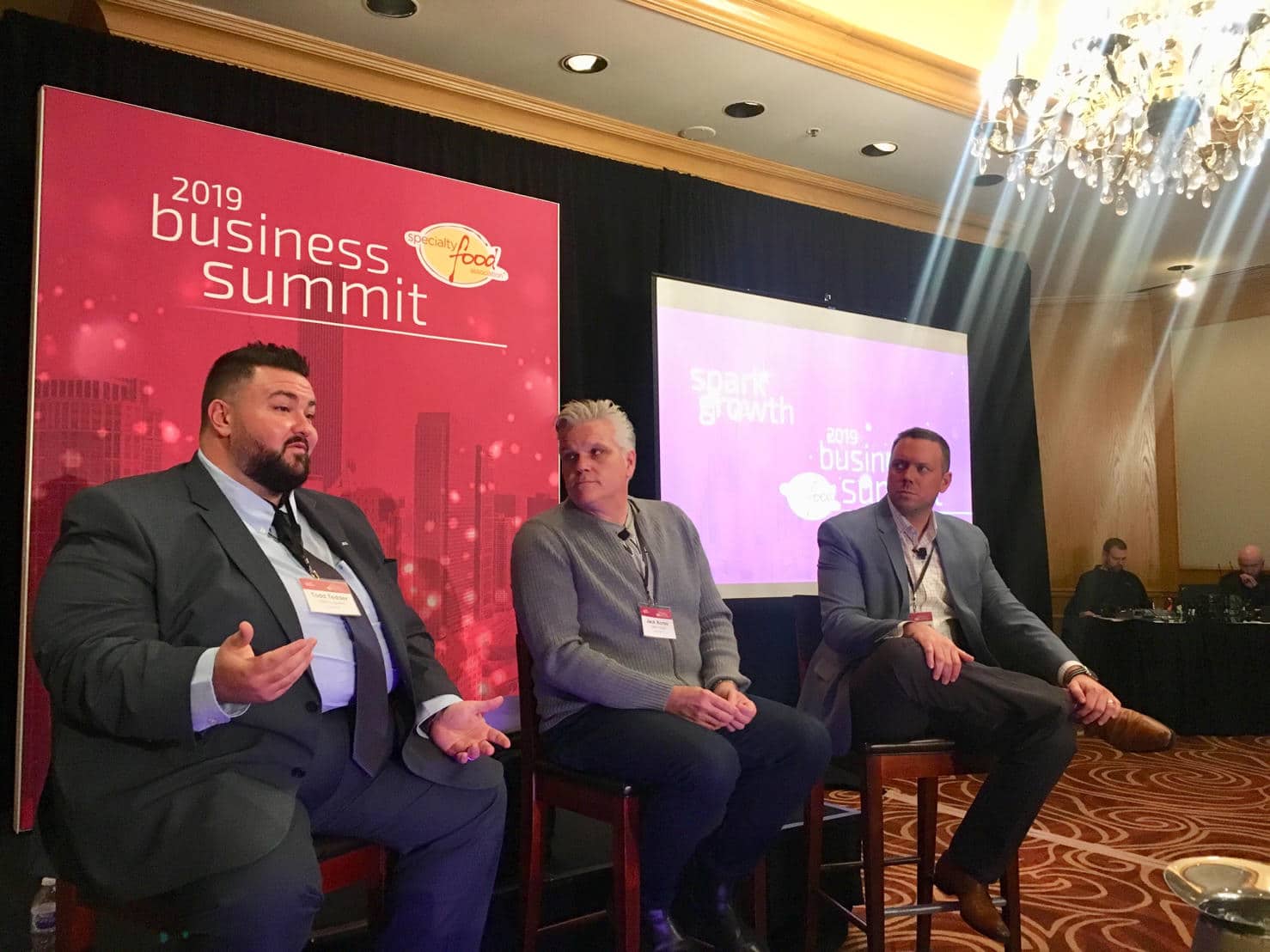 April 11, 2019
Logistics is a rapidly changing and complex industry. This is particularly true for grocery and retail transportation, which why logistics was a topic at the recent Specialty Food Association's 2019 Business Summit.
Retailers are tightening demands on vendors so they can have well-stocked shelves and retain customers, keeping them from turning to online alternatives. While e-commerce is booming, only 3% of grocery shopping is currently done online. There is still a major need to get product on the shelf, on time.
Zipline's President and co-founder, Andrew Lynch, spoke alongside Zipline's Director of LTL Operations, Todd Tedder, and Saffron Road Food's Executive VP, Jack Acree, about how to unlock the power and savings potential behind your logistics operations.
Some major themes discussed during the session included:
EDI connectivity
Total value vs. cost
Less-than truckload (LTL) optimization
Collect or prepaid shipping
Growth and scale
When to engage a logistics partner
EDI Connectivity
Your customer purchase orders (POs) can come in a variety of ways – via phone, email, or electronic data interchange (EDI). When your orders are coming in via phone and email, it can feel chaotic. And if left managing disparate POs, you're forced to be reactive rather than strategic, always executing against requests.
Setting up with EDI can not only streamline orders but cut down on costs. Without the chaos of multiple platforms, you can cut down on labor and overhead. You can also fulfill orders faster and keep customers happy.
EDI effectively reduces the number of human touch points required for processing orders, helping to eliminate errors and smooth out the entire progression. We recommend getting setup with EDI as soon as you can to optimize your supply chain.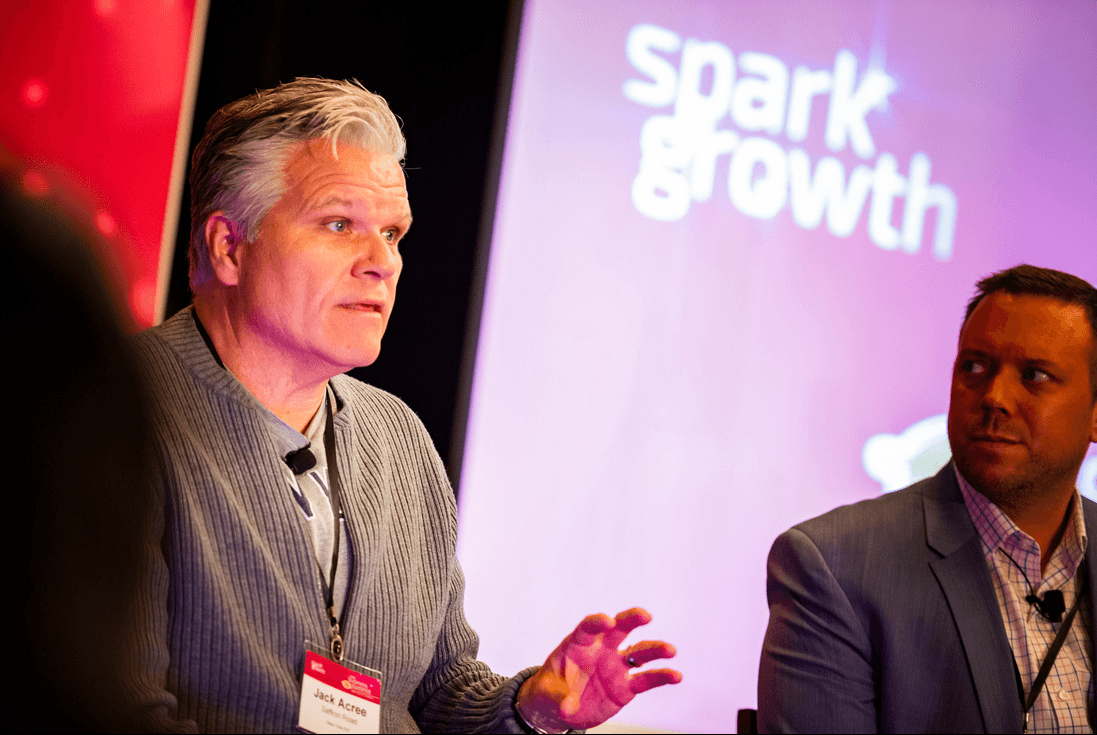 Total Value vs. Freight Cost
When booking freight, you can't just look for the lowest cost provider. Instead, you must evaluate the best value provider. Value in logistics is about the ability to deliver on service needs (on-time delivery, proper handling, communication, visibility, etc.)
The decisions you make in transportation and logistics are representative of your brand in ways your marketing and sales can't. When your product shows up on time and in good condition and was well-communicated throughout the process to your retail partner or distributor, that reinforces the quality of your brand.
This concept is particularly true for temp-controlled product. Carriers must maintain proper temperatures and do routine checks. If not monitored, and delivered out of temp range, your product will be rejected.
Be sure to use quality providers that keep equipment in good condition, value transparency, provide visibility, and understand the importance of representing your brand.
Less-than Truckload (LTL) Optimization
Pallet configuration can directly impact your shipping costs. LTL is priced by space utilization and density, so LTL carriers like "perfect pallets" because they are easier to move, and space utilization can be more accurately calculated. Whenever possible, pallets dimensions of 4 ft. x 4 ft. are preferred.
In terms of pallet height, there are two preferred dimensions. The first is keep pallets 48" or under. This way, carriers are able to place freight (either your own or that of other customers) on top of yours using logistics bars, which are platforms used to maximize cube and efficiencies and prevent damaged freight. The second, if 48" is not possible, is to have pallets as tall as possible (up to 96") in most cases. Reason being is if you have pallets that are say, 60" tall, carriers will use a height dimension of 96" anyway to calculate your shipment's cube and density because they cannot stack another pallet on top. With a higher cube and lower density, this could increase your freight rates. If you're going to pay for the space from the floor to the ceiling anyway, you might as well use it.
Of course, the idea of a perfect pallet isn't always feasible. Many retailers have pallet specifications that prevent optimal height, or your orders may not be large enough to maximize the space. But if you are knowledgeable about where you want your pallets to be, you can more effectively negotiate minimum orders thresholds.
The density equation includes pallet weight, and LTL carriers have price break points that you should be aware of. For example, a pallet weighing 400lbs. could move for the same price as a pallet weighing 800lbs. – you could essentially ship double the product for the same cost. Work with your logistics partners to understand these break points and further optimize your orders to reduce your transportation spend.
Something important to be aware of with LTL; it isn't as simple as "you get what you pay for." You could select a carrier and get a rate, but it may end up that they don't actually service the retailer or distributor you are working with. It's tempting to go with the lowest rate, but choosing the wrong provider can cost you hundreds in added fees. Work with a 3PL who can educate you on which LTL carriers are considered "preferred" for your deliveries.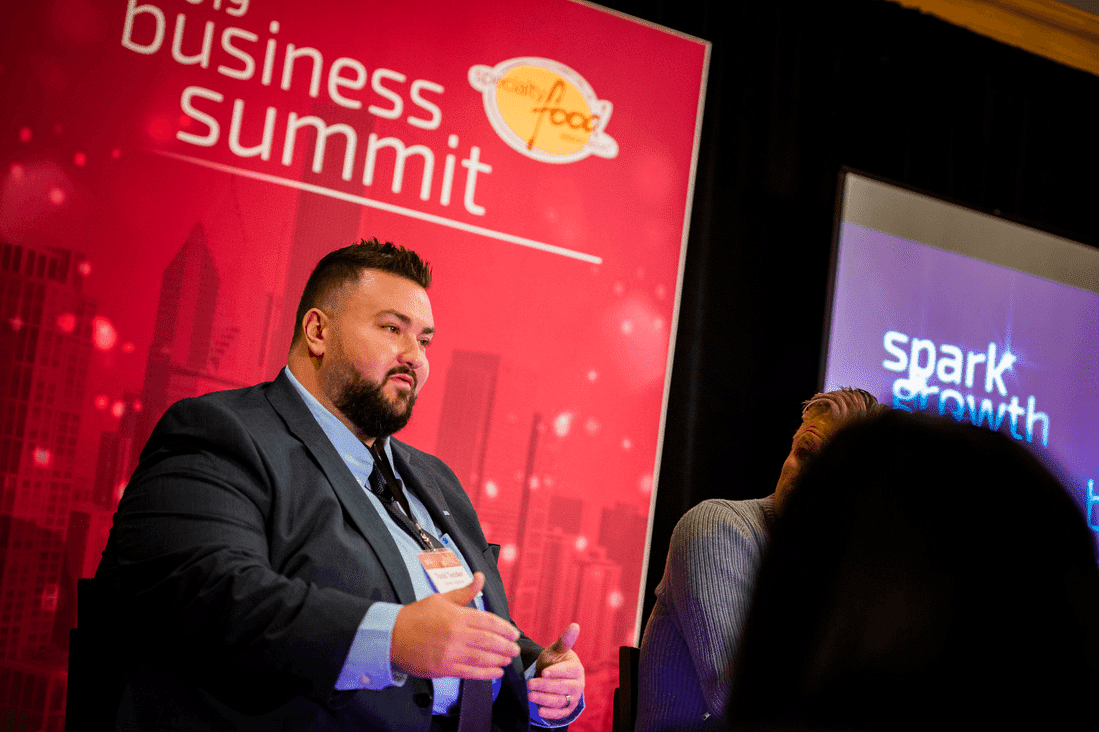 Prepaid vs. Collect Shipping (FOB Pricing)
Whenever possible, keep control of your freight. When setting up sales contracts you can either sell your product at a discounted price and have the retailer handle transportation (Freight on Board) or sell at full price and handle your own delivery.
Unfortunately, when you give control over to the retailer with FOB pricing, there can be unforeseen impacts:
You could be leaving money on the table, selling at too low of a price, losing control of your pricing. Distributors could cut up to 20% off your product price to account for transportation.
Your warehouse relationships and operations could be disrupted because the retailer has control on when their trucks show up (and when they don't).
If freight is prepped for pickup and the retailer's truck doesn't show, you are charged for the labor needed to move your product back and forth.
You could be giving up volume that could help lower transportation costs (read Growth and Scale).
Additionally, having a single delivered price to retailers across the country makes it much easier to develop promotions. Your marketing and sales teams have more clarity and can effectively push coupons and discounts to increase sales.
Here is a whitepaper with more information on the topic, and examples of optimal customer pickup and delivered pricing scenarios.
When to Engage a Logistics Partner
There are vendors for every size business. Speaking specifically to Zipline, we can work with manufacturers as soon as they are shipping at the pallet level.
The more important question is how to find the right partner. Be clear on what you need from a service provider. Do you want a transactional relationship or more of a partnership? Do you need someone to simply execute, or execute, coach, and grow alongside you?
We encourage people to set up the right logistics partnerships early on. Look for someone you can build a relationship with, and who already has positive relationships with your customers and warehouses.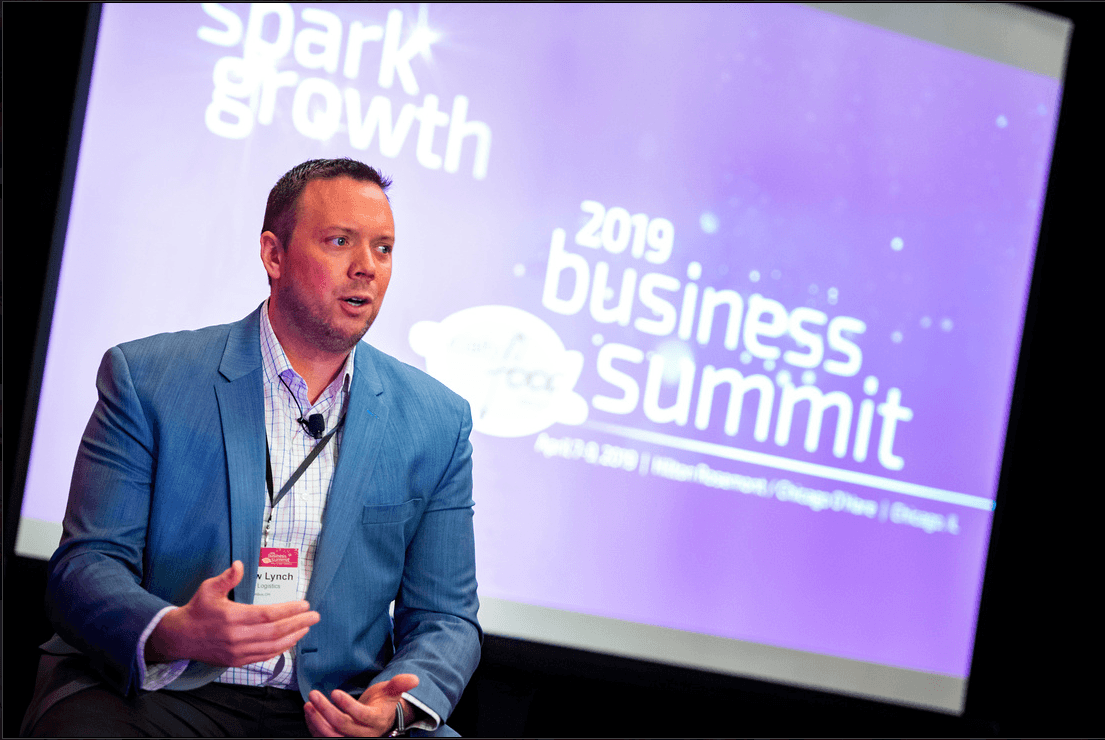 Growth and Scale
For transportation, your optimized spend should be 5-10% of total cost of goods sold. Setting your ordering systems up properly, knowing how to maximize your pallet utilization, finding the right partners, and growing your volumes can help you reach these optimal levels.
Don't get too caught up in worrying about your first-year transportation costs. You first goal should be creating satisfied customers, and when you do that, your volume will go up and your cost per landed unit will go down. Luckily, logistics gets more affordable the more volume you have.
When you are spending roughly $300,000 in LTL, or have $5-6 million in total sales, you are at a pivotal point where you have enough volume to take advantage of "account specific pricing." This is where monumental savings can be found. With higher volumes you have more attractive freight that LTL carriers are willing to negotiate for.
This is another reason it's important to maintain control of your freight. In addition to lower volume rates, when you have more freight you can explore consolidation, pooling, multi-drop, and numerous other strategies that help cut costs.
—
Are You Interested in Hearing More About the Topics Discussed at the Specialty Food Association Business Summit?