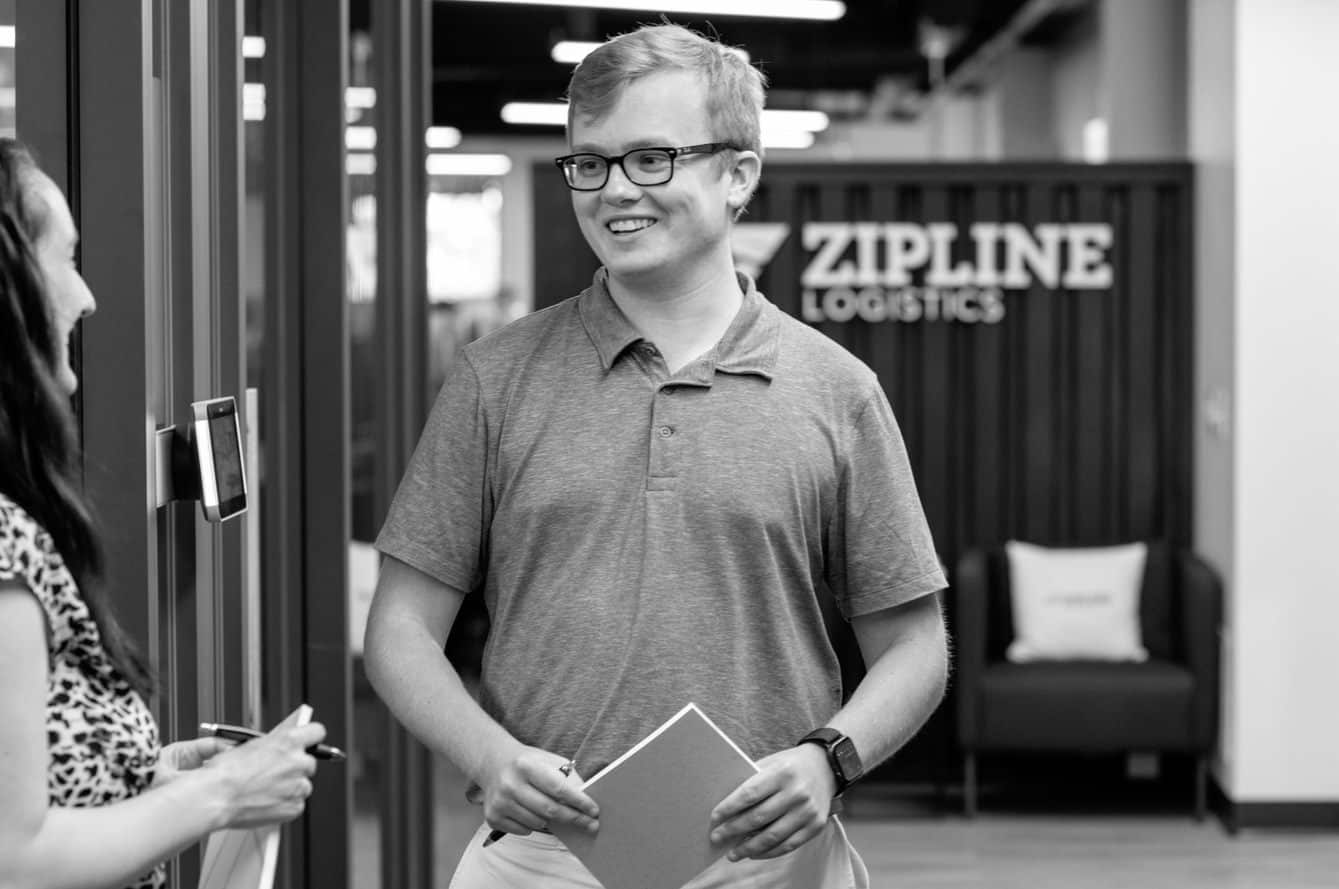 May 31, 2023
COLUMBUS, OHIO — Food Logistics, the only publication exclusively dedicated to covering the movement of product through the global cold food supply chain, named Zipline Logistics as one of the winners of this year's Top 3PL & Cold Storage Providers Award. This award recognizes leading third-party logistics and cold storage providers in the cold food and beverage industry.
"We are honored to be recognized by Food Logistics for the eighth consecutive year," said Andrew Lynch, Zipline Logistics President and Co-Founder. "This award highlights our team's unique dedication to supply-chain excellence and improving the lives of transportation professionals." 
Zipline Logistics is the only 3PL in North America that focuses exclusively on serving CPG brands, helping clients reach their supply chain goals through on-time in-full performance improvement. The Columbus-based 3PL does this by leveraging their hands-on retail logistics expertise, in-house analytics and tracking technology, and world-class customer service ranking 5x the industry average.
"From driver shortages to natural disasters, the last 12 months have continued to challenge the 3PL space. But it's the 3PLs and the cold storage providers that keep moving cold food product through the chain, despite the disruption," says Marina Mayer, Editor-in-Chief of Food Logistics and Supply & Demand Chain Executive, "And, it's these 3PLs and cold storage providers that work to adopt and adapt to operate in a safer, more efficient manner. That's why it's important we honor and celebrate the top 3PLs and cold storage providers, both nationally and internationally." 
Zipline Logistics has been named a Top 3PL & Cold Storage Provider every year since 2016. 
About Food Logistics 
Food Logistics reaches more than 26,000 supply chain executives in the global food and beverage industries, including executives in the food sector (growers, producers, manufacturers, wholesalers, and grocers) and the logistics section (transportation, warehousing, distribution, software, and technology) who share a mutual interest in the operations and business aspects of the global cold food supply chain. Food Logistics and sister publication Supply & Demand Chain Executive also operate SCN Summit and Women in Supply Chain Forum. Go to www.FoodLogistics.com to learn more. 
About Zipline Logistics
Headquartered in Columbus, Ohio, Zipline Logistics has a 16-year history of being a consistently recognized, rapidly growing, and reliable 3PL that exclusively services the consumer-packaged goods sector. Their uniquely qualified carrier network, world-class team of retail transportation experts, and state-of-the-art shipper intelligence tools maximizes client revenue and gross margin by eliminating out-of-stocks through optimized, on-time in-full performance. 
Zipline's processes were built specifically to resolve the most critical logistics challenges faced by consumer goods brands shipping into retail. Ninety-seven percent of Zipline orders are destined to land on a retail shelf in stores like Walmart, Costco, Bath & Body Works, Whole Foods, and Best Buy.