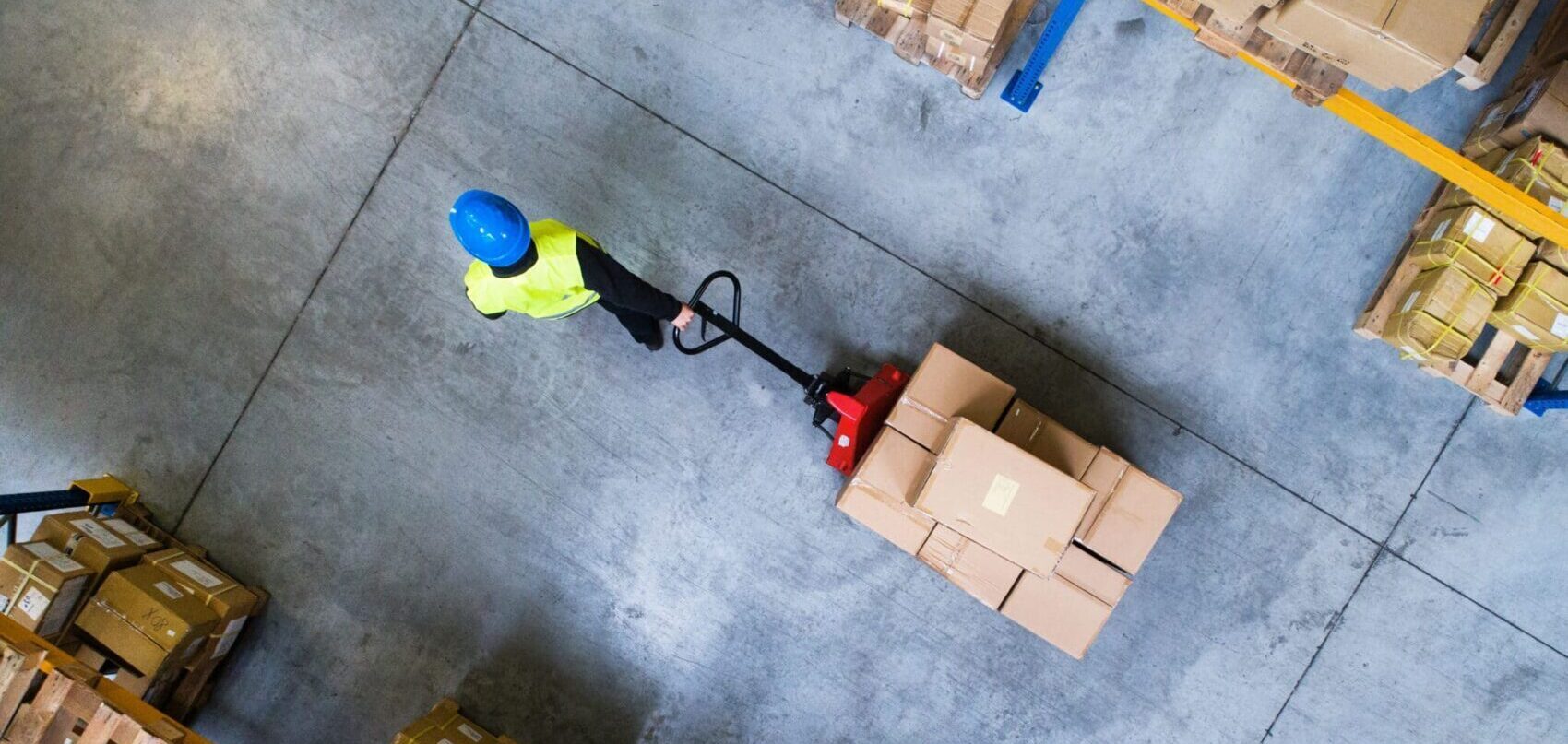 October 13, 2020
Collect shipping or customer pick-up (CPU) delivery options are an often promising solution for brands working with large, nationwide retailers. 
While it may seem like a good idea, surrendering control of your supply chain in any way can cost your organization in potential fines, fees, and inefficiencies. 
Before we dive into why retaining control of your supply chain and utilizing delivered pricing agreements is beneficial, we will first look at the basics of retail shipping options. 
What is Collect Shipping or Customer Pick-Up Pricing? 
In its simplest sense, collect shipping is an arrangement between vendors and retailers that calls for the big-box store to pick up orders. These collections typically occur at a vendor's or third-party partners' facilities. 
That sounds like it would be ideal, especially for suppliers that do not have extensive supply chain infrastructure. However, a few setbacks commonly occur when you surrender control of your retail order deliveries and subsequently parts of your supply chain.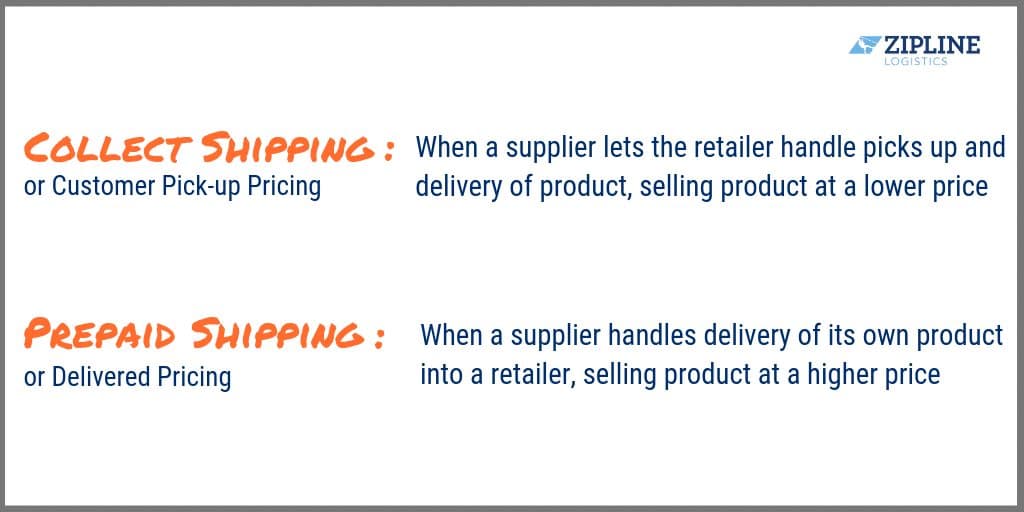 Collect Shipping and Loss of Supply Chain Control
Control of the supply chain has become an increasingly critical competency for modern manufacturers. And its importance has only been exacerbated by the difficulties that have resulted from this year's global pandemic. 
Likewise, it has become a necessity for vendors to have end-to-end visibility into their crucial production, transportation, and storage processes. Both of which take a hit when a supplier arranges for CPU. 
When a vendor opts to let a retailer handle transportation of their orders, they lose the ability to maintain these essential supply chain attributes. The retailer dictates transportation terms, which means that you must have orders ready to ship when they are scheduled. 
It is important to keep in mind pick-ups will be scheduled when it is most convenient for the retailer, not your operation. If that happens to fall outside critical production schedules, it can strain your operations, leading to reduced efficiency and potentially jeopardize profitability. 
You also lose vital logistics metrics that are important in finding supply chain efficiencies and consolidation opportunities. 
Collect Shipping and Retail Compliance Standards
Retailers' compliance initiatives have generated substantial buzz in recent years. Since the introduction of Walmart's OTIF, many big-box stores and grocers have followed suit. 
Those with compliance programs require brands to create a supply chain that is efficient and ready to meet today's retail giants' demands. Brands that cannot meet the requirements are subject to hefty fines and fees. 
Despite seeming like it would be contrary, CPU agreements do not shield vendors from fees doled out by retailers for those that violate compliance standards. 
When a retailer's truck fails to meet its scheduled pick-up appointment for your order, the penalty will still be your liability if your order does not meet its due date. 
For example, if your order is due to the retailer by Thursday at 1 p.m. and one of their trucks breaks down before pick-up on Tuesday, your order stands a good chance of not making it to its destination in time. 
This now non-compliant order will be penalized at 3% of the cost of goods sold. Depending on order size and frequency of violations, this can substantially cut into your profit margins.
Additionally, staging orders that are not picked up and then continue to occupy warehousing space can damage your relationships with providers or cost you in unnecessary labor. 
In contrast, operating under a prepaid or delivered pricing agreement, you can schedule a driver to pick up your order when it works for your production team and warehouse. You can also adjust in real-time to keep your delivery within Walmart's compliance standards and avoid chargebacks. 
Partnering with a Retail Logistics Experts 
For brands without the necessary logistics infrastructure, CPU arrangements can seemingly make the most sense. However, even when CPU is less expensive or seemingly more convenient, giving control to retailers can indirectly impact a brand's operations and production schedules. 
It is best to remain in control of your transportation function—a critical component of your supply chain. If your organization cannot effectively meet your largest retail customers' delivery demands, you may want to consider working with a logistics provider that can. 
A retail specialized logistics provider can help you augment and offset any deficiencies in your supply chain to construct an optimized supply chain. 
Partner with a retail transportation specialist that tracks all compliance requirements, builds tailored multi-modal logistics strategies to meet those requirements on-budget, and executes well above the threshold for every client in their network. 
Zipline Logistics solves retail compliance issues for suppliers of perishable and non-perishable consumer goods. The logistics provider helps customers manage their delivery into retailers, improve their OTIF performance, which can save money, and unlock additional efficiencies. 
For more information on CPU, consult our whitepaper on the important topic.
Download: CPU vs. Delivered Pricing - What's Best for Your Transportation Strategy and Spend



Download the free white paper to learn more about this important decision and how consumer brands can determine the best strategy for their transportation. This paper includes cost equations, real brand examples, and actionable insights.


Learn More