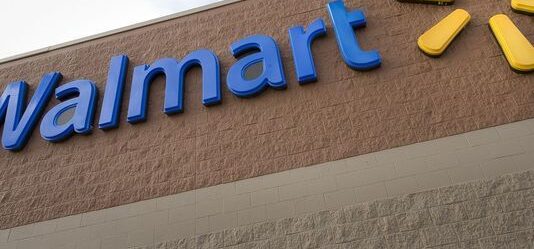 March 14, 2019
Retailers are continuously changing their vendor guidelines in order to remain competitive and adjust to both consumer and supplier demands. Walmart OTIF (On Time In Full) is the latest retail vendor compliance program to see a round of updates.
Wall Street Journal reported on the update earlier this month, but here's a break down of the impacts these updates will have on Walmart shippers.
Walmart OTIF Calculations and Walmart Supplier Guidelines
So, what are the new requirements and how do you calculate OTIF?
Walmart OTIF was previously a combined score; the number of cases received within the delivery window, divided by the number of cases ordered.
Beginning May 2019, OTIF requirements will be separated. On-time standards and in-full standards will be measured on their own.
On-time performance will be measured by the number of cases received within the delivery window.
In-full performance will be measured by the cases Walmart receives compared to the cases ordered.
Walmart is also switching up the required performance stats, separating by pre-paid and collect shipments and by full truckload and LTL orders.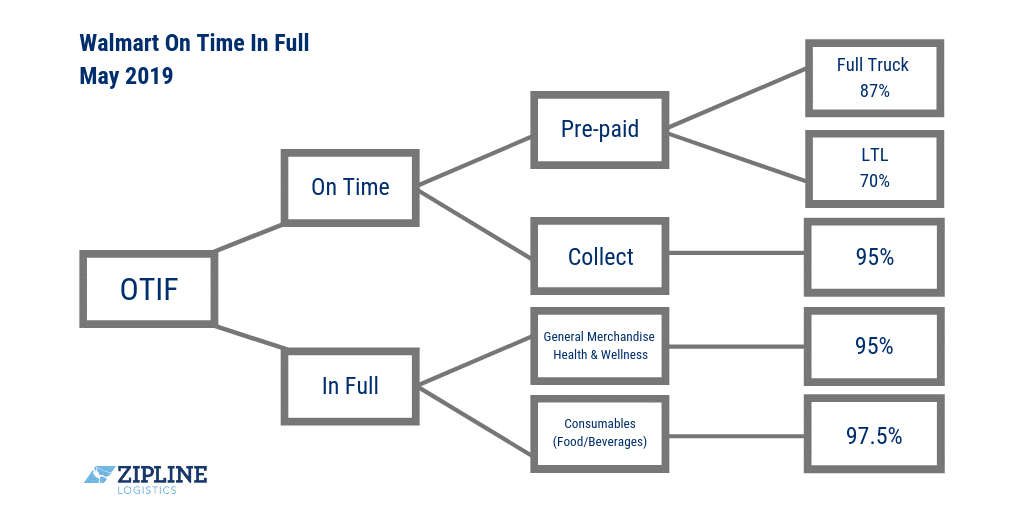 Walmart OTIF 2019 Compliance Reprieve
With on-time delivery and in-full delivery being separated, suppliers have a bit more room to breathe. After the April 2019 roll-out date, suppliers can only be penalized for one of the metrics; either on-time or in-full, but not both.
This should make decision making simpler for suppliers, as it provides better visibility into performance and the OTIF calculations are simpler.
For example, if a supplier is having production issues that may impact OTIF performance, they now have better visibility into how their score could be impacted. They can more easily decide if holding on to ready freight makes sense, sending once all product is ready, or sending a partial order is the best option.
As a result, the new compliance standards should help Walmart keep more product on the shelves. This is imperative, as today's shoppers experience out-of-stocks in 1 out of 3 store visits, costing retailers nearly $1 trillion in annual sales.
Download: Using Data to Drive OTIF and Retail Compliance Success



Download the free white paper to learn more about how data can be used to reduce logistics spend while improving supply chain performance. It is critical to leverage transportation analytics to get the most out of your operation. In this ebook, you will learn how data can be used to identify efficiencies and make logistics improvements.


Learn More
There are also added benefits for prepaid suppliers.
Collect thresholds are harder to hit than prepaid. So, if you are a supplier that already has operations in order, this is an improvement in score visibility. You now have more control over logistics costs, operations and planning, visibility into your score, and a lower hurdle to meet.
—
Need help with your transportation into retail and grocery facilities?