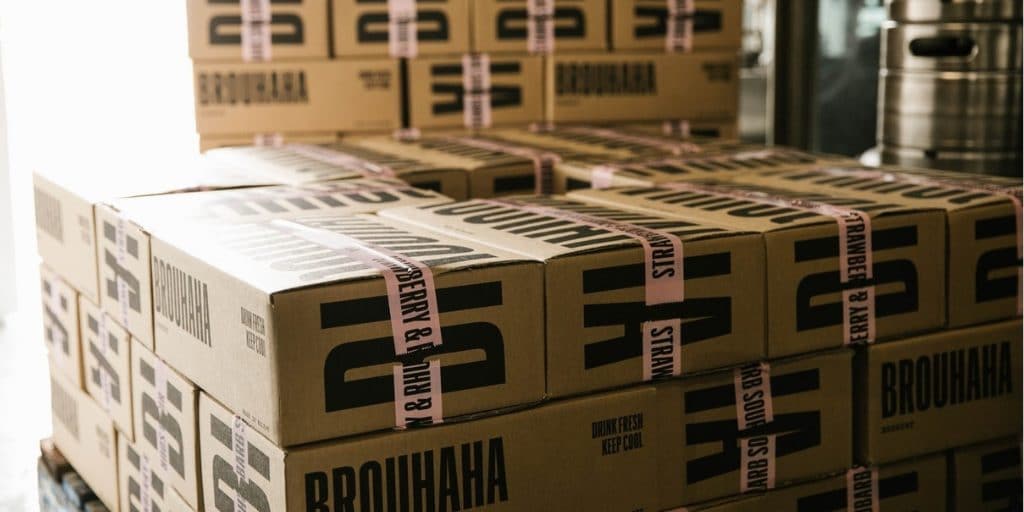 August 29, 2019
To keep up with shifting consumer trends and subsequent retailer behavior, shippers are looking to freight consolidation services and pool distribution methods to manage their orders.
Quickly evolving consumer trends are pressuring retailers and suppliers to adopt new inventory management practices. Retailers are keeping less on hand, ordering more frequent but lower quantity shipments from vendors.
Because of that changing reality, vendors are looking to new options to keep logistics costs down while still satisfying new order patterns from retail partners.
Among those, are logistics strategies like freight consolidation and pool distribution.
What Is Freight Consolidation?
Freight consolidation is defined as combining multiple small shipments together on the same truck to deliver to a common receiver.
By combining orders from multiple shippers that are destined for a common location, vendors can see the reduced cost and increased service of truckload shipping without having to fill the full truck space themselves.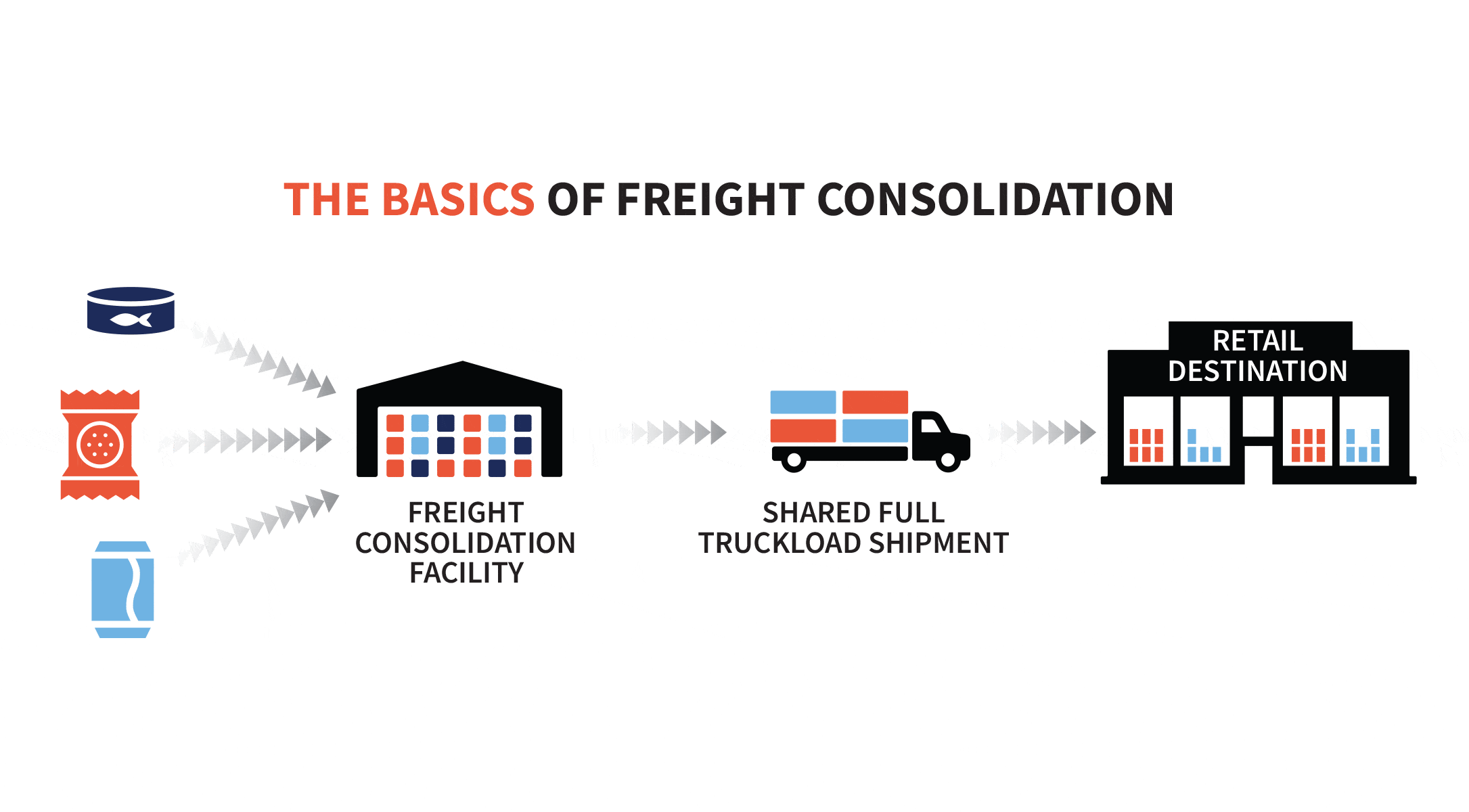 With outbound freight often going into the same distribution centers or receiving location, your organization can share reduced rates and increased efficiencies with other 3PL customers.
Many vendors ship similar orders to the same distribution center or retail receiver. By identifying instances in which this makes sense, your brand can embark on freight consolidation solutions.
What Is Retail Pool Distribution?
Pool distribution is a shipping strategy that stocks multiple vendors' orders in an optimally located warehouse before sending out shipments via shortened LTL delivery methods.
The strategy is gaining momentum in the retail logistics space. Because of its cost-effective nature, shippers who can make the strategy work are choosing it as a powerful alternative to traditional LTL freight.
The method utilizes a combination of long-haul full-truckload or rail to ship a vendor's product to a strategic geographical location. Orders are then broken up at a regional terminal before being trucked to their destination via shorter LTL shipments.
There are many service providers that specialize in pool distribution strategies and can help with actual repacking of large shipments into smaller orders. This approach most benefits those who work with multiple retailers that require widely differing pallet configurations.
A 3PL can effectively pair your shipment with others heading to a similar geographic location. This is a cost-effective alternative to sending orders directly to their destination using individually agreed upon long-haul LTL carrier arrangements.
How Do the Two Options Differ?
Think of both options as a sort of "ride share" program for your freight. The mechanics of both slightly differ, but the concept remains the same for both.
General freight consolidation options typically bundle like freight onto a truckload before heading to one common receiver. While pool distribution options ship orders to a centralized location for shorter final destination transit.
With each, multiple organizations share the cost of transportation services thus decreasing cost, which also comes in tandem with other benefits.
Benefits of Freight Consolidation and Pool Distribution
Because the two are similar, shippers can see benefits of either option over traditional long-haul LTL shipping methods. If you opt for freight consolidation or pool distribution, you can expect to see:
Quicker Transit
By opting for freight consolidation strategies, you can expect reduced transportation times. Long-haul LTL shipments typically require more time in transit as there are many stops along the way. With freight consolidation and pool distribution strategies, you can cut those transit times down significantly.
Increased Service Levels
Standard long-haul LTL shipments typically involve a bit of product handling, as your order is loaded and un-loaded onto different trucks and into different terminals. Choosing a freight consolidation or pool distribution strategy will allow you to cut down on handling and increase service.
Lower Rates
In addition to simplifying the pricing structure of long-haul LTL shipments, consolidation can help you save on shipping costs. LTL is a consistently more costly transport method per mile than FTL. So, utilizing it for long distance transit can get costly. By opting for freight consolidation or pool distribution strategies, you can cut the LTL distance your freight has to travel, thus reducing cost.
Easier Order Tracking
With fewer stops and terminals to deal with, pool distribution and freight consolidation strategies allow for easier order tracking. Your product will change hands far less frequently going in and out of less terminals, which simplifies the tracking process.
Reduced Environmental Impacts
It's a well-known fact that transportation creates carbon emissions. By using freight consolidation services or pool distribution methods, you are reducing your carbon footprint. Less separate shipments mean less trucks on the road, which is a win for the environment and your sustainability efforts.
How We Can Help Optimize Your Transportation Strategy
Freight consolidation and pool distribution methods have numerous benefits for shippers. Planning, building, and executing them independently can be a challenge though.
Here are some of the ways a 3PL can help you build a winning freight consolidation or pool distribution strategy:
Identification of opportunities for consolidation or pool distribution
Industry expertise
Vast carrier network
Geographical optimal warehouse knowledge
Strategic planning experience
Organic truck sharing opportunities with other customers
Here at Zipline Logistics, we work with consumer goods companies of all sizes to create optimal logistics strategies to meet your transportation needs. Zipline specializes in outsourcing logistics functions of food and beverage brands.
By partnering with us, we can help your brand develop a logistics strategy that effectively determines which shipping solution is most beneficial for your bottom line and long-term growth goals.