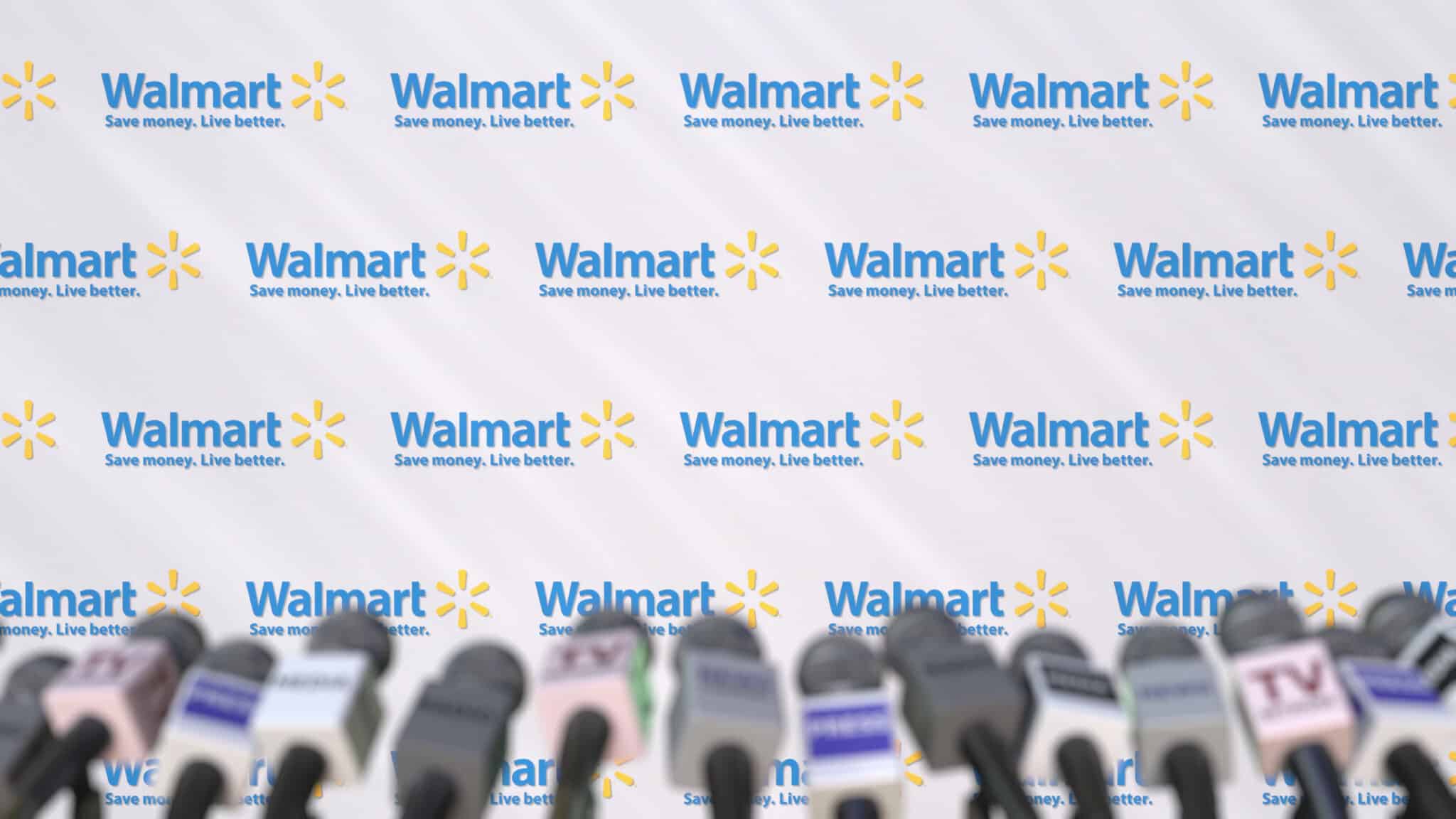 July 18, 2022
Walmart recently announced it will begin charging some suppliers new pickup and fuel fees, starting August 1, 2022.  
"If you are a Walmart supplier relying on Walmart to arrange transportation, it's time to get in touch," said Zipline Logistics President and Co-Founder, Andrew Lynch, in a LinkedIn post last week. "Switching to delivered pricing with Zipline Logistics as your partner will be the lowest effort and highest return adjustment you make in 2022."
Why is Walmart Increasing the Cost of CPU?
Stocked up on merchandise in response to red-hot consumer demand throughout the pandemic, big-box retailers are now faced with insane amounts of overstock as demand for goods like electronics and home goods have dropped significantly. 
With U.S. inflation rates also at their highest since 1981 and the price of diesel reaching record highs, companies like Walmart have had to get creative with ways to cut transportation costs. 
Customers who use Walmart's customer pick-up (CPU) service will be charged a fuel surcharge and a "collect pickup charge" starting August 1. The collect pickup charge is calculated as a percentage of the cost of goods received by Walmart and the fuel surcharge is based on the cost of fuel to transport the goods. 
Some shippers who already have product order agreements in place with Walmart are frustrated by this change. 
However, the good news is that CPU is not the only (nor the best) option for shippers anyway. 
Why CPU Arrangements Don't Benefit CPG Brands
In a CPU arrangement with Walmart, Walmart handles picking up your order entirely. Suppliers enter this set up initially thinking it's a huge relief to pass off coordinating shipping and everything that comes with it. 
Not quite. We've seen first-hand that surrendering control of logistics operations can ruin retail relationships and tank brands' gross profit. 
Letting a retailer manage your transportation (whether Walmart or whoever you ship into) causes service failures. The retailer will schedule pick-up when it makes the most sense for their network, not necessarily yours. Without scheduling the appointment yourself, you lose the ability to set and monitor when a truck will arrive to grab your order. 
This can throw off having enough lead time needed to prepare a smooth delivery. If that happens, the scheduled carrier will likely leave your product and require you to reschedule, which can result in missed appointment times. These appointment misfires are always the vendor's responsibility when working with a distributor, even in CPU arrangements. Your organization will be fined by the distributor as well as tasked with finding a delivery alternative. 
Consistently missing appointments, even if they are due to poorly coordinated customer pick-ups, can also jeopardize your space on store shelves. On top of that, your brand will need to pay for warehousing space while waiting for a new pick-up. This can sometimes take weeks or even months before a new pick-up is arranged, which can throw your production facilities and parts of your supply chain into misalignment. 
Zipline Clients Hurt by CPU Arrangements
Unfortunately, we've seen some of our customers get burned by CPU arrangements. One of our clients – let's call them Client A – recently shared their negative experience with CPU. 
Client A
A retail buyer in Client A's network was fed up with constant shipment delays and missed pick-ups. Not knowing they were in a CPU arrangement, the buyer believed it was Client A that was falling short. In turn, they warned Client A that they would no longer be extending their delivery due date or be understanding about missed pick-ups. This means Client A will be more likely to get late fees. If the issue continued much longer, they risked losing their relationship with the buyer altogether. The buyer also went to the warehouse to complain, but the warehouse informed them that the CPU orders had been ready. They just weren't getting picked up by the customer. The warehouse was also charging Client A for having to hold their freight for additional days. 
Even though none of this was Client A's fault, they are now ones enduring the consequences. Fees are piling up and their relationship with the person who gets their product on the shelf is tanking. 
Another issue is that Client A's only way to reach their customer was through the retail buyer, who we've already established is not going to be flexible with them any longer.  Client A is now scrambling to keep their relationship by preparing a defense, enlisting the warehouse's help to get documentation on… 
When orders have been scheduled

 

How often they've been missed

 

Additional charges they are incurring

 

What needs to be re-scheduled

 
All of this extra, unnecessary work and stress for Client A could be avoided by not being in a CPU relationship in the first place. 
Client B
We also had a different customer – Client B – recently switch a large lane from CPU Pricing to a Delivery model, due to nuances in their inventory process. Client B was in a CPU relationship in which several truckloads were not picked up or re-scheduled for weeks on end. After looking into it, Client B realized they were getting orders with multiple SKUs and if one order was short, it would automatically be cut. 
Client B's customer was routing with a mix of carriers and would simply not pick up if a shipment was under a full truckload amount. Orders would be delayed for weeks or cancelled entirely, only getting corrected in end-of-month audits and ultimately equating to lost sales. By getting out of the CPU relationship, Client B is now able to combine loads together, have greater insight into when product will be available, and give approval to ship short if needed. 
Work with a Retail-Specialized Logistics Provider
These stories are two of MANY we've heard about why CPG brands should avoid relying on CPU relationships. Increased costs are just another reason. 
To set your brand up for success, consider working with a specialized logistics provider that understands what is at stake. Zipline Logistics' retail experts know how to control the controllables and eliminate fines, lost shelf space, and headaches. 
What Zipline Logistics brings to the table: 
95% on-time in-full average for appointments

 

World-class customer satisfaction score

 ranking 5 times the industry average 

 

National network of 38,000+ hand-picked carriers vetted to haul retail goods specifically

 

Consultative retail logistics solutions