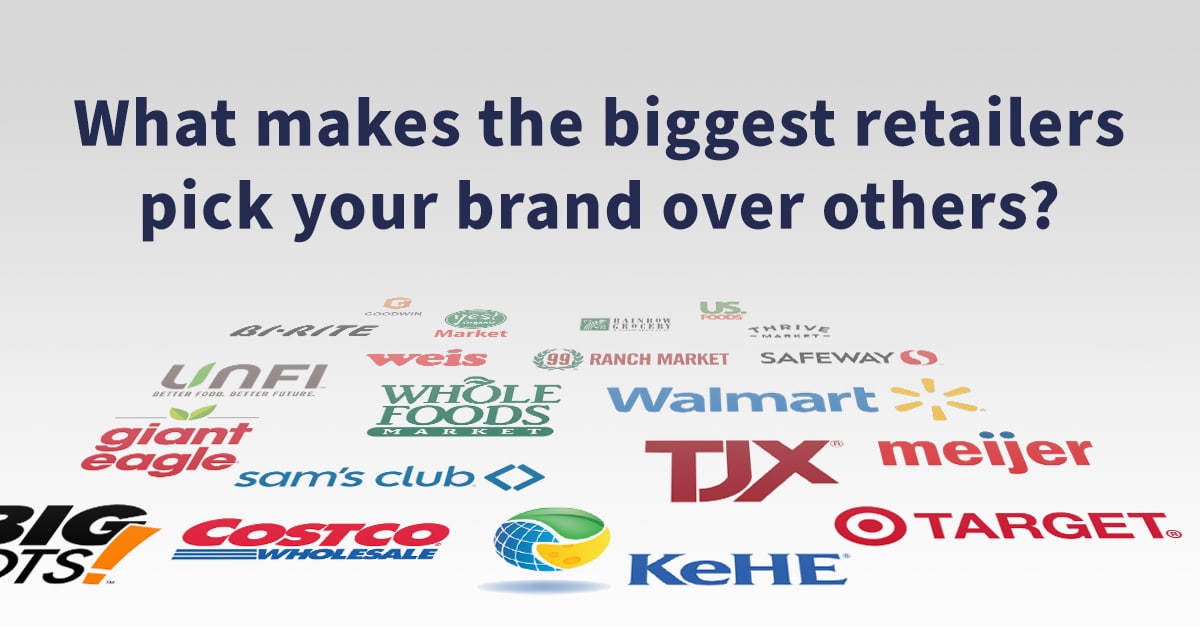 March 15, 2022
Methodology: Zipline Logistics included 900+ retail buyers in our research efforts. 
A Recipe for Shelf Space Competition
Mix two years of the global pandemic with constant supply chain disruptions. Then add a dash of one thriving e-commerce marketplace and a sprinkle of skyrocketing demand for consumer packaged goods. Lastly, stir in retail buyers and compliance programs until fully combined. The result? The greatest opportunity to capture and expand retail shelf space in CPG history. 
Not only does this complicated concoction make it difficult for brands to get their product in stores on time, it's also costing retailers big money. Recent data from the National Bureau of Economic Research reported stockouts reached up to 20% last year, compared to an average rate of 8% pre-pandemic. That totaled to $82 billion in missed CPG Sales during 2021. Sheesh. We are still seeing extremely picked over stores and empty shelves nationwide in early 2022.  
Brace yourself for more bad news: customer loyalty can no longer be relied upon as a fallback here. Believe it or not, 79% of consumers reported they have tried new brands because their preferred brand was out of stock. At Zipline, we call this involuntary sampling: a phenomenon that can be extremely detrimental to CPG brands. 
For retailers, losing both loyal customers and their dollars calls for drastic measures. 
Retailers have increased their expectations of brands' delivery performance to combat stockouts, slamming late arrivals with fines to improve on-time and in-full delivery. Fees piling up aren't the only problem brands face when they can't meet expectations. One retail buyer told us, "If a supplier is out of product, it will be replaced with a competing brand."  
For more juicy tidbits revealed by our buyer survey, read on. 

2022 Retail Buyer Insights
To better understand why certain products get on shelves over others and how CPG brands can stand out in the competitive market, we asked the people who make that decision daily: retail buyers. Our connections belong to some of the biggest retailers in the game: UNFI, Costco, KeHe, Giant Eagle, and Target, to name a few. 
Importance of Communication and Meeting On-Time Delivery
Communication and reliable fulfillment: without these two things, most buyers are saying "see ya." In fact, 90% say a supplier's ability to deliver product on time impacts their purchasing behavior of that brand and 66% have ended relationships with suppliers over delivery issues. Breakups suck, but sometimes it's for the best. 
Delays are inevitable in logistics, but how you communicate and work through them is make or break. Retailers want to work with the brands who give them the most visibility and transparency.  93% of buyers report having anywhere from 4 to 20 product choices within a given category – so there's nothing keeping them from booting a brand who doesn't offer this. Tough cookies. 
Impact of COVID-19
We're all sick of hearing about it, but COVID-19 is only making things more challenging between labor force shortages and spending on consumer goods surging. We asked our buyer network about any changes in their category out-of-stock rates, which already account for stocking alternative brands to fill empty shelf space. 76% of buyers reported that out-of-stocks in their category increased because of the pandemic. Historically, most retail buyers were seeing average out-of-stock rates below 6%, but more than half of our network saw this rate jump up to 11% or higher throughout the pandemic. 
Over half also said it impacted the number of competing brands in a category. "Out-of-stocks have pushed more variety per category which forces more competition and more congestion," one buyer said. 
The big themes reported in this year's survey remain consistent with what we've seen in years past, but the aforementioned challenges brewing in the market have only made on-time delivery and communication that much more essential to win shelf space. 
Secure Shelf Space with a Trusted Logistics Partner
Although the market is whipping up severe competition, it smells of opportunity. That is, if you understand how optimized supply chains create value. Successful CPG brands are those that invest in logistics and find partners that can execute against strict retail compliance requirements. Zipline Logistics has all the ingredients to help your brand meet on-time delivery, stay on retail buyers' good side, and get your product on the shelf. 
Zipline's Ingredients: 
Only North American 3PL specializing in retail performance

 

Comprised of retail and grocery transportation experts offering world-class service

 

National network of 38,000+

hand-picked carriers familiar

with retail facilities and the importance of on-time delivery

 

97% of our orders end up on a retail shelf

 

Data-driven shipper intelligence tools

for full visibility of freight and performance data

 

96% client retention rate

 
What can we say? CPG brands love working with us because their success is our success. 
— 
Want to optimize your supply chain?