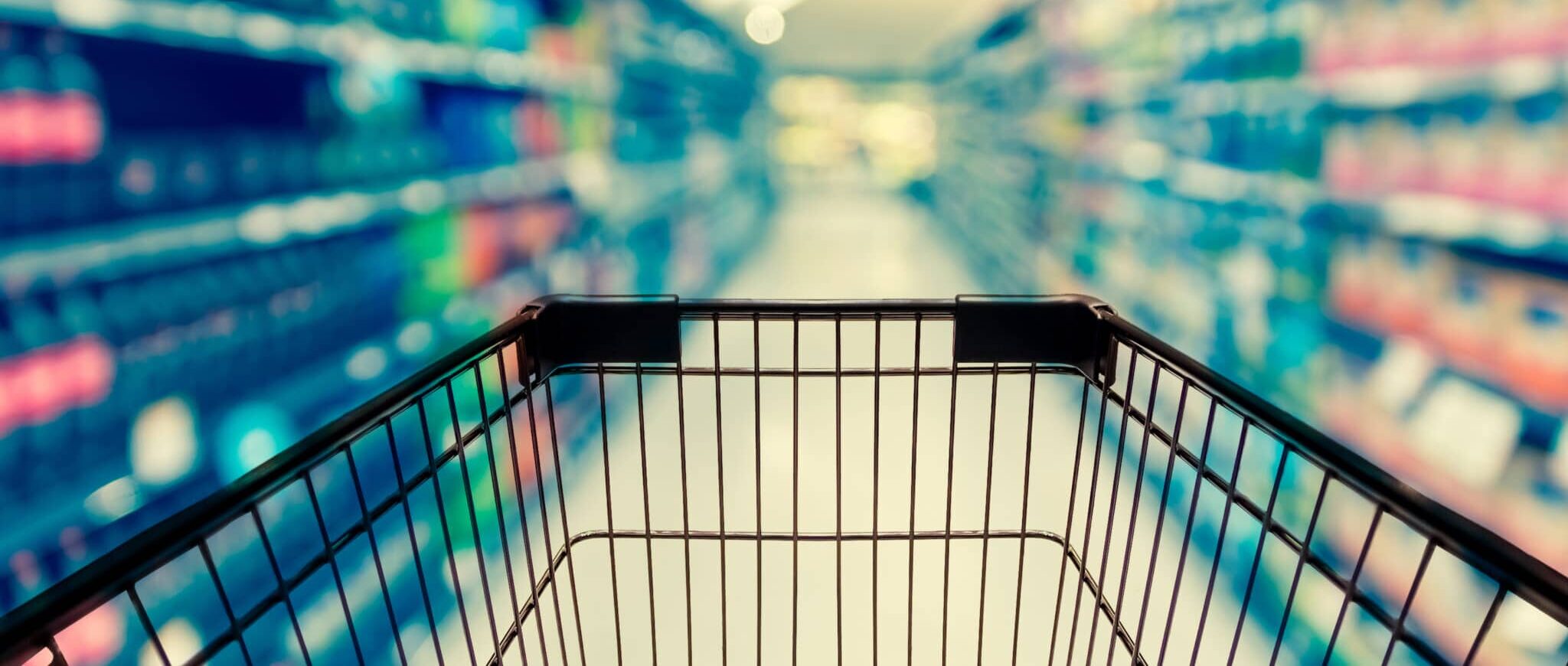 September 15, 2020
Out of stock are three dreaded words that no shopper wants to hear. But, they are not only an inconvenience to consumers but also a substantial source of lost revenue for both retailers and vendors.
According to an article published in Retail Dive, "Today's shoppers experience out-of-stocks during one of three store visits, costing retailers nearly $1 trillion in annual sales as consumers shift to online alternatives."
Reports estimate that 24 percent of Amazon's online revenue comes from this issue alone.
For vendors, they equate to lost revenue, but can also more damage. Out-of-stocks can mean decreased exposure and jeopardized retail relationships.
Unavailable products have been an unfortunate part of the shopping experience, but something retailers are increasingly trying to make a thing of the past. Through compliance programs, big-box stores have incentivized suppliers to meet delivery expectations that avoid out-of-stocks.
And while this has been a widely discussed topic for the past few years, its prevalence in the industry has been further exacerbated by the effects of COVID-19.
The Impact of COVID-19 on Retailers and Out-of-Stock Items 
In February and March, the initial wave of panic buying left many retailers scrambling to keep product on the shelves.
And even as vendors rushed more orders into stores, consumers were still often met with out-of-stocks.
To get ahead of the issue for the coming holiday season and second wave of the pandemic, retailers have taken note and began changing their ordering practices.
As retail inventories-to-sales bottomed out in June again due to a substantial increase in domestic consumption, stores began bringing more products into their networks to avoid the financial hit that out-of-stocks bring.
"According to IHS Markit, the combined inventories of wholesalers and retailers rose 0.5% in July," says JOC. This number bucked the declining trend we saw at retailers in the early summer.
However, that increase in order volume has not translated to a broadened portfolio of products. In fact, retailers have tightened the variety of their SKU count in recent months.
Instead of ordering a wide array of products to give customers more choice, retailers have chosen to focus on ordering essential items that have been the winner in the COVID-19 buying environment.
According to an article published in the Wall Street Journal, "In grocery stores, the average number of different items sold was down 7.3%."
"The variety in some categories, such as baby care, bakery and meat, fell as much as 30% earlier in the pandemic. Executives at Kraft Heinz Co., Coca-Cola Co., Hershey Co. and other food giants have said they are trimming less-efficient and less-profitable products, while shelving some in development."
For retail and grocery suppliers, that translates into further-raised stakes.
Retailers have demonstrated that they will quickly move on from products that are not meeting sales expectations or from brands with continued delivery issues.
Meeting On-Time Compliance as Important as Ever for Brands
As a remedy to out-of-stock issues, retailers built extensive on-time delivery programs for suppliers. Despite the changes we have seen in 2020, stores have not backed off these expectations.
Compliance standards, like Walmart's OTIF, have, instead, continued to increase in stringency and cost vendors in chargebacks.
For brands delivering to the big box store or others like it, consistent logistics misfires are not an option. To avoid out-of-stocks and the issues that accompany them, it is critical to meet retail delivery expectations.
In a survey of retail buyers, 100% of participants reported said that a vendor's ability to deliver product on-time impacted their willingness to work with them. Furthermore, 73% of respondents said they had ended vendor relationships over delivery issues.
That willingness from buyers to end vendor relationships over delivery issues highlights the need for a retail optimized supply chain.
Suppliers that miss appointment times or send inadequate orders stand to lose shelf space to other substitute goods waiting for the opportunity.
Before COVID, brands were pitted in a staunch competition for coveted shelf space at nationwide retailers.
Venture capital has poured into the CPG space, specifically into food and beverage startups. In the five years between 2013-17, investors sunk $13 billion in venture capital into the industry. That number has again only increased as funding in 2018 doubled that of 2017.
More brands have been forced to compete for the same shelf space in the past few years. But now, with retailers now ordering fewer SKUs and rapidly replacing products that are falling short in some capacity, timely delivery is not something to chance.
In an increasingly competitive environment – where 54.33% of buyers oversee six or more competing brands in one category – successful transportation is a clear advantage and differentiator.
Brands looking to secure and maintain coveted retail shelf space must consistently deliver orders and avoid out-of-stocks. So, how can you ensure that you are set up to do this?
How to Hit Retail Delivery Standards
In the era of COVID-19, It is imperative to exercise as much control over your supply chain as possible.
The brands that have continued to succeed in the post-COVID environment have maintained this important supply chain attribute as well as leveraged critical visibility into their logistics processes.
Gaining supply chain control and visibility means resisting customer pick-up arrangements, which can impact your production and warehousing.
By avoiding CPU, you can maintain the competencies necessary for meeting the compliance standards expected at nearly every domestic retailer.
But doing this means either building a substantial internal infrastructure with personnel to monitor contracts, carrier performance, and receiver appointments or outsourcing the duties to a well-equipped logistics provider. Specifically, one that is built to traverse the challenging world of retail shipping.
Because there is more to shipping to retail customers than arranging pick-up and delivery, it pays to work with a specialized logistics partner.
Work with a Retail Specialized Logistics Partner
Zipline Logistics is comprised of retail logistics experts who can help shippers of consumer products ace transportation into customer stores or distribution centers.
Our retail-trained operations teams and service-first culture can help CPG shippers hit on-time delivery standards and establish optimal communication levels with buyers.
Additionally, our carrier network was built specifically to meet the needs of consumer product brands.
That means access to carriers that are FSMA compliant and drivers that have familiarity with retail facilities and understand the importance of on-time delivery.
Need help with your transportation? Don't risk out-of-stocks with logistics providers not built for retail delivery.