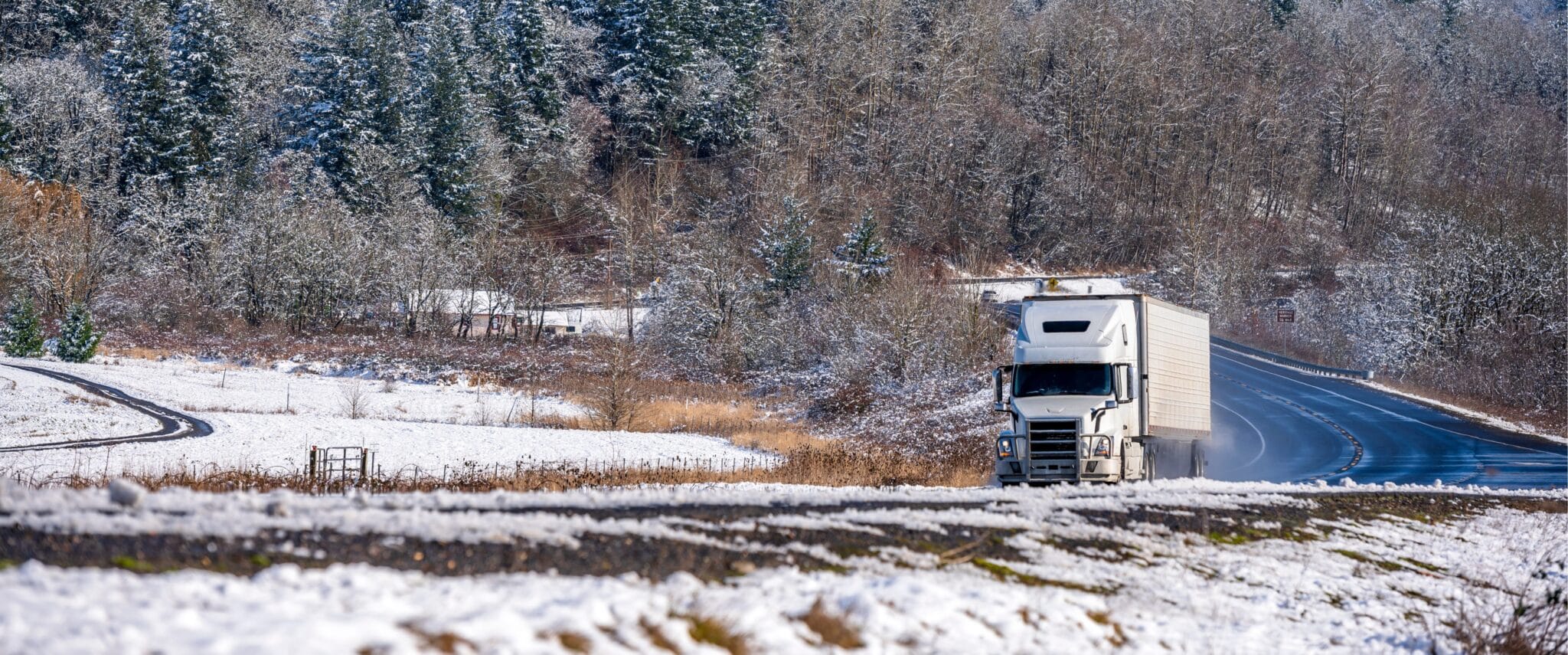 November 24, 2020
The holiday shipping season can be wrought with challenges for brands that are not prepared.
Peak season and holiday shipping impacts can hit the logistics industry as early as August, lasting through early January.
The duration of peak season naturally spells tighter capacity and higher rates as shipping volumes increases. This is especially true in 2020 as the freight market continues to be tighter than those prior.
While the entirety of the five-month window can be difficult, the weeks around the season's large holidays can be especially challenging for shippers that have not planned ahead.
Common Difficulties During Holiday Shipping Season
There are a few things that can cause hassle for brands during the holiday shipping season.
Many brands rely on peak season as a revenue boon. As a result, vendors ramp up production and supply efforts during this time of year, which translates to more freight orders that need to be fulfilled.
However, as the holidays pepper much of this peak period, many carriers limit their operating hours to accommodate drivers.
That means carriers attempt to complete more hauls with fewer service days. Most are closed for Thanksgiving and have reduced hours the day before and after. This service reduction is also the same Christmas. These closures noticeably shrink available capacity for your freight.
To compound the situation further, with an increased demand for freight services and an increase in available orders during peak, it is common for carriers to overcommit.
This phenomenon often leads to service failures. And when fulfilling retail purchase orders, this can cause problems for brands. Freight service failures equate to lost sales and retailer penalties or fees.
How Can You Prepare for Holiday Shipping Challenges?
When it comes to transporting products during peak season, shippers can do a few things to avoid issues this year. Here is what you should keep in mind:
Build in Lead Time
Lead time is crucial for locking in capacity and market pricing during the entire calendar year. However, when peak season rolls around, its importance is intensified. On top of limited capacity, weather delays, carrier issues, and other unforeseen events that are more common this time of year can throw a wrench in your holiday logistics.
Creating a two-day transit buffer is a good rule of thumb for holiday shipping. Reach out to your logistics providers in advance to make more lead time and avoid last-minute, unforeseen issues.
Not reaching out ahead of time can be costly. Urgent deliveries are subject to difficult to secure capacity and increased rates. Working early is one of the most important things you can do to keep costs down and hit delivery standards during holiday peak.
Overcommunicate with Logistics Partners
Letting your logistics provider know your freight needs is a great practice all year round. But during the holiday shipping season, its importance is even more pronounced.
Communicate regularly with your logistics partners so they can help you plan to meet deadlines and stay on track.
Know Carrier Holiday Service Schedules
Every carrier sets an individual holiday schedule. These vary from company to company, so it is essential that you know which is operating when because many have limited operations leading up to and following a major holiday.
This reduction in operating hours means they may perform minimal line-haul services and very limited pickup and delivery services around holidays.
Your logistics partner can help gather and share these changes on your behalf.
Prepare for Holiday Surcharges
Because of increased volumes and demand for speed, many parcel carriers increase their rates during the holidays. This is particularly true for UPS and FedEX who add peak charges from October through January.
Plan budgets around slightly higher parcel shipping costs to match the influx of holiday demand. Or like many shippers opt to do, move your larger volumes prior to the holiday peak.
If you have enough volume, you can also opt to move your parcel shipments over to LTL during holiday peak and surpass the increase in rates. Depending on your minimum order quantities, this could help you secure noticeable savings.
Work with Retail Logistics Experts
Partnering with a logistics firm that understands retail shipping's complex realities can help ease your holiday headaches.
A retail-geared transportation partner can pair your freight with a vast network of preferred carriers that understand the nation's most challenging receivers' delivery needs.
Contact Zipline Logistics for Holiday Shipping Success
Zipline Logistics is comprised of retail logistics experts who can help shippers of consumer products ace transportation into stores or distribution centers during the holidays. Our retail-trained operations teams and service-first culture can help CPG shippers hit on-time delivery standards and achieve optimal outcomes.
Need help with your holiday shipping?