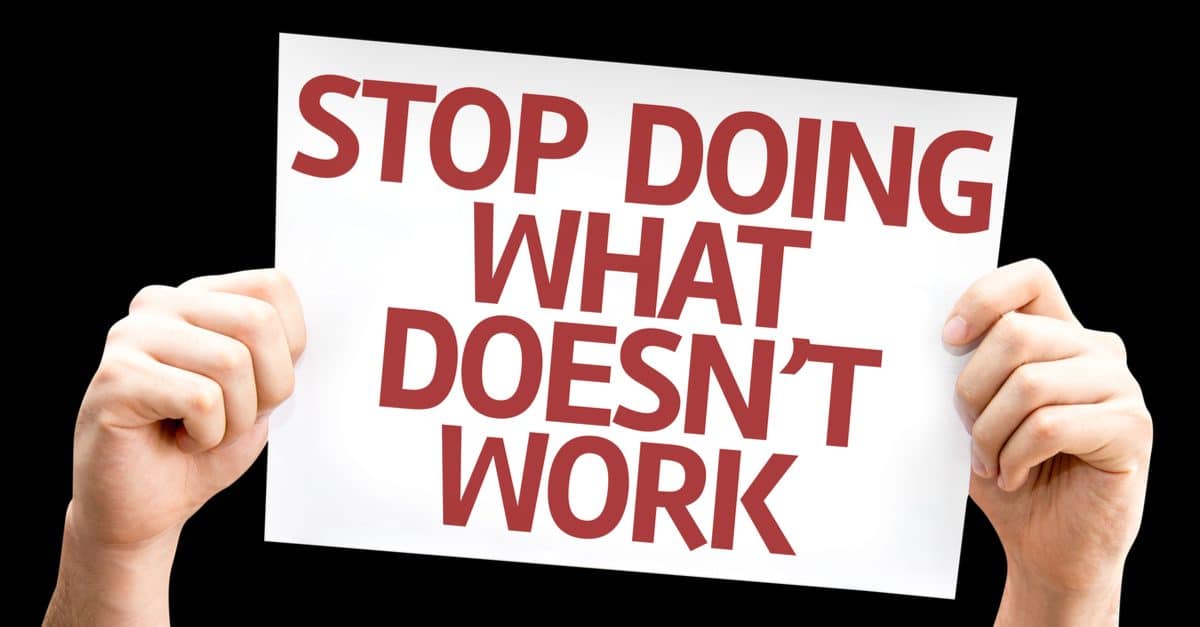 April 12, 2022
There's some shady, general 3PLs out there who operate almost like The Tinder Swindler on Netflix. They bait CPG brands by selling a dream that promises not only the best rates but the best service, too.  
General 3PLs Prioritize Their Own Bottom Line
But with no data or proof to back "the best" they claim to be, their true colors are revealed over time. They only care about winning the most freight possible, as fast as possible. Even if it's at their clients' expense. 
Unfortunately, we've seen our own clients get lured in by their false advertisements, only to realize the grass isn't greener (or cheaper) in the end. Many have come crawling back after getting slammed with late fees, losing significant on-shelf gross profit, and realizing the irreplaceable service they once had. 
These 3PLs don't care about becoming experts on each client's needs. They don't bother crafting strategies to take them to the next level, either. And they certainly don't focus on investing in existing relationships over time. 
We do. 
Zipline Logistics Prioritizes YOUR Bottom Line
Zipline Logistics' key differentiators are: 
We are experts in retail logistics and exclusively service CPG brands shipping into retail.

We're a logistics solutions provider, not just a rate and a truck.

We genuinely care about and invest in CPG brands' success.

 
Data-Backed Retail Expertise
We put data where our mouth is. 
40% of last year's business was generated by clients who have been with us for 5+ years. This is because our clients know a retail-specialized 3PL like Zipline adds value that a general 3PL can't. 
General 3PL vs. Zipline Logistics
| | General 3PL | Zipline Logistics |
| --- | --- | --- |
| Items Shipped | Anything and everything | CPG only |
| Familiarity with Retail Delivery Compliance & Nuances | Low | Expert |
| Carrier Network | Cheapest carriers that allow 3PL to maximize their own margin | Hand-picked carriers vetted to haul retail goods specifically |
| On-Time Delivery Rate | 77% | 95% |
| Fines and Fees Incurred on Retail Deliveries | High | Low |
Even companies with huge supply chain departments see the value a retail-specialized 3PL adds. This love story tells the tale of two multibillion-dollar retailers in the United States whose growth and success are attributed in part to Zipline's retail logistics expertise. Since partnering with us, one retailer has blossomed from an up-and-coming brand into a national favorite. Another has seen their revenue grow by close to $3.5 Billion.  
Zipline processes were built specifically to resolve the most critical logistics challenges faced by companies shipping into retail. 97% of our orders end up on retailer's shelves such as Walmart, Costco, Bath & Body Works, Whole Foods, and Best Buy. This means we are experts in navigating retail delivery nuances that often waste shippers' time and money. This offers a competitive advantage that maximizes each brand's gross profit. 
Logistics Solutions Provider
Your logistics partners should not just be a rate and a truck. They should be strategic experts able to tailor a game plan to eliminate your pain points in a way that best suits your specific schedules and operation requirements.  
We have seen companies thrive first-hand when they trust us to find creative and better ways to tackle transportation. We have also seen others miss out on golden opportunities because they are unwilling to make changes or be coachable.   
The table below demonstrates the amount of savings available to companies who understand that not all logistics partners are the same.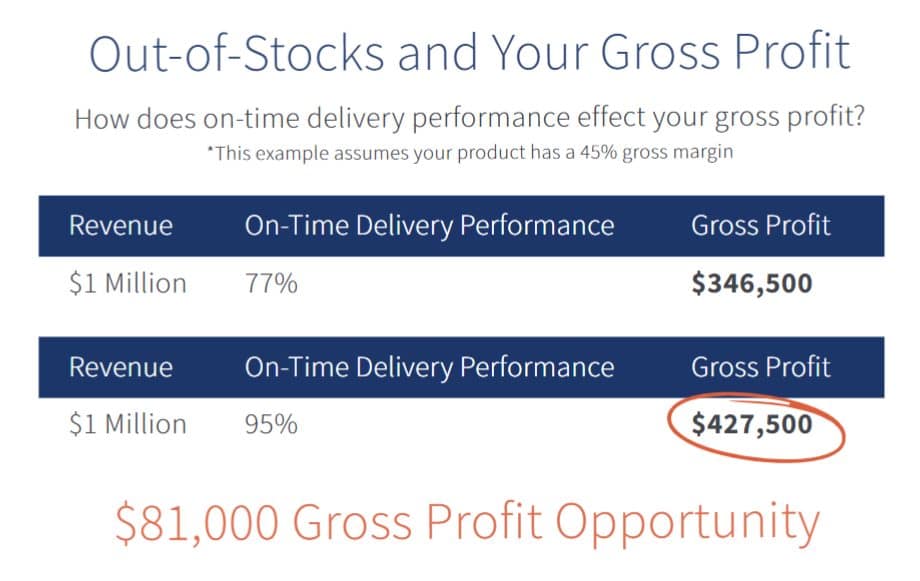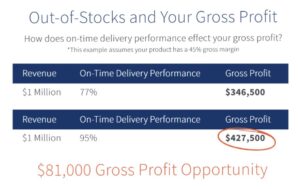 Who you trust with your freight directly impacts on-time delivery performance. The industry average sits around 77%, whereas a quality partner like Zipline promises 95% of shipments end up on a retail shelf on-time and in-full. Assuming a CPG brand generates $1 million in annual revenue at a 45% gross margin, they can expect $346,500 in gross profit when they partner with a general 3PL focused on the number of transactional lanes they can score. 
These kinds of brokers are rate chasing just like the brands they service, putting quality and timely delivery on the backburner. What companies might be saving up front by selecting a cheap option quickly catches up to them when they add up late delivery fines, damaged or ruined goods, and missed revenue due to out-of-stocks. 
Zipline can offer the same brand $81,000 in transportation costs savings through 95% on-time delivery performance. Also important to note: CPG companies usually budget 7-9% of their gross profit toward transportation spend. For a $1MM company, that's between $70,000-and $90,000. If they master on-time delivery, that $81,000 in savings can cover that cost altogether. 
We Care About CPG Brands' Success
While general 3PLs are focused on their own bottom line and simply moving as much freight as possible, Zipline prefers to build real relationships with the brands we service and continually invest in their success. 
Rather than relying on a single point of contact, every Zipline customer is assigned to a team of experienced logistics consultants. That means your operations won't be disturbed by account manager turnover, you'll always be paired with an industry veteran, and multiple people will be available to answer your questions whenever you need help. 
These teams are measured and compensated based on their ability to reach customer performance metrics like on-time delivery performance, hitting MABDs, and meeting retail compliance. Your goals and our goals are truly aligned. 
We also frequently attend and sponsor events that showcase and empower the CPG community, like Natural Products Expos and the Specialty Food Association's Fancy Food Shows.  
Take Your CPG Brand to the Next Level
Stop letting general 3PLs waste your time and money.
Our data-backed retail expertise, creative logistics solutions that maximize your gross profit, and genuine interest in your success (not just ours) can take your brand to the next level. 
Let us personalize a plan of action just for you.