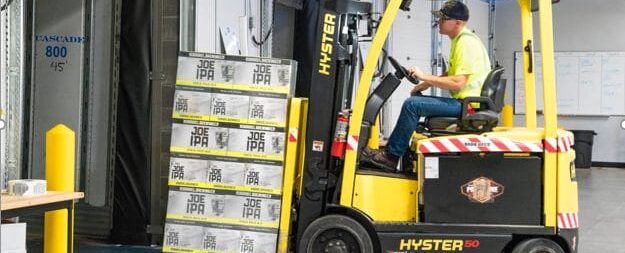 April 21, 2020
Controlling costs in the supply chain is an excellent way for businesses in any sector to find increased profitability, but it is especially true for food ingredient shippers.
In a uniquely positioned industry that is both time-sensitive and commodity-driven, suppliers must manage transportation, storage, and distribution of products to key production facilities.
An effective supply chain strategy that controls costs is crucial because margins for ingredient manufacturers are typically thin.
One of the most beneficial ways for shippers to manage costs is to evaluate their supply chains. Pragmatic analysis can uncover opportunities to make improvements that can help control inventory and manage costs.
By having enhanced visibility into crucial logistics processes, ingredient shippers can increase efficiencies, reduce cost, shorten time to market, and improve inventory management.
If you are unsure how to uncover the inefficiencies in your operation, a technologically-enabled logistics partner can help.
How Food Ingredient Shippers Can Make Logistics Improvements 
There are a few things that most food ingredient suppliers can do to increase supply chain performance. Here are some essential things to consider.
Know Your Customers
Analyze Your Supply Chain Network
Increase Communication
Enhance Supply Chain Visibility
Consider Critical KPIs
Each of these is an essential step to unlocking efficiency, which can increase your performance and reduce costs.
Know Your Customers 
In order to build an efficient logistics function, it is critical that you know the business of your key customers.
When will they need products? Is their business seasonal? How much should we expect orders to fluctuate? Where are their production facilities located? Where will we need to deliver their orders?
These are just a few of the questions you should ask when analyzing their business. The answers to these can determine how to plan your inventory and production to most effectively fulfill orders.
Although it might vary from customer to customer, you should start with your most recurrent orders and valuable partners. It is crucial to understand your customers' order cadence so that you can shape your inventory strategies around their volume and velocity.
Analyze Your Supply Chain Network 
Your supply chain is made up of many disparate pieces. Improving its efficiency requires that you know how those pieces fit and function together.
Whether you manage your own warehouses or production facilities or use third-party providers, it is critical that your operation function as a cohesive unit.
Your network should be comprised to accommodate orders to valuable customers. If you have a co-manufacturer in the southeast that providers consistent business, then you want their orders to ship from nearby warehousing. Doing so can keep transportation costs low and ensure the order remains profitable.
Conversely, not having product on hand at the closest facilities can increase costs. Say, you are unable to supply your production facility from the nearest warehouse. Instead, you must transport goods from another warehouse across the country. That can make an order that should be profitable, costly. When applied to multiple orders per month, this unnecessary spend can take a toll on your bottom line.
Increase Communication 
Managing multiple supply chain contact points like warehouses, production facilities, and freight carriers requires constant communication.  It is critical that you relay all details with these facilities to ensure that your operation meets vital timelines.
No information is too insignificant for communication. These can often be the difference between an on-time delivery to your production facility and a missed order.
Enhance Supply Chain Visibility for Food Ingredient Shippers 
Visibility is one of the most reliable indicators of a successful supply chain. By having transparency into your operation, food ingredient suppliers can effectively plan orders to meet tight timelines.
When an ingredient is required to begin manufacturing, it is critical that you meet must arrive by dates. To best do this consistently, you must have visibility into your SKUs and transportation from your warehousing to production facilities.
A technologically-enabled logistics operation can help you achieve this necessary function of the modern supply chain. Through trackability, you can ensure that a product is transported promptly and intervene if any issues arise during shipment.
Consider Critical Supply Chain KPIs 
Key performance indicators (KPIs) are an essential part of making logistics improvements. After all, they designate how your supply chain is performing.
Isolating essential transportation metrics like cost per 1,000 pounds and miles hauled can give you a look into your truckload efficiency.
Costs per shipment can be a driving force for network reconfiguration and inventory management improvements. Having supply chain data is an essential part of forecasting and reducing logistics costs, as well as making supply chain refinements.
Work with a Tech-Centric and Data-Driven Logistics Partner 
Although the above suggestions for improving supply chain performance vary, they have one fundamental similarity. They are enabled and simplified by technology.
Technological applications can improve communication, visibility, and effectively harness data to make the necessary improvements to your operation, which is why we have built a shipper intelligence application called KanoPI.
The proprietary system allows our customers to track order status, isolate key supply chain analytics, send freight documentation, and communicate with all parts of your supply chain.
Additionally, our team of logistics experts work with food ingredient suppliers to create industry-specific supply chain strategies to increase performance while cutting costs.
Reach out today to see how Zipline can help you find efficiency.