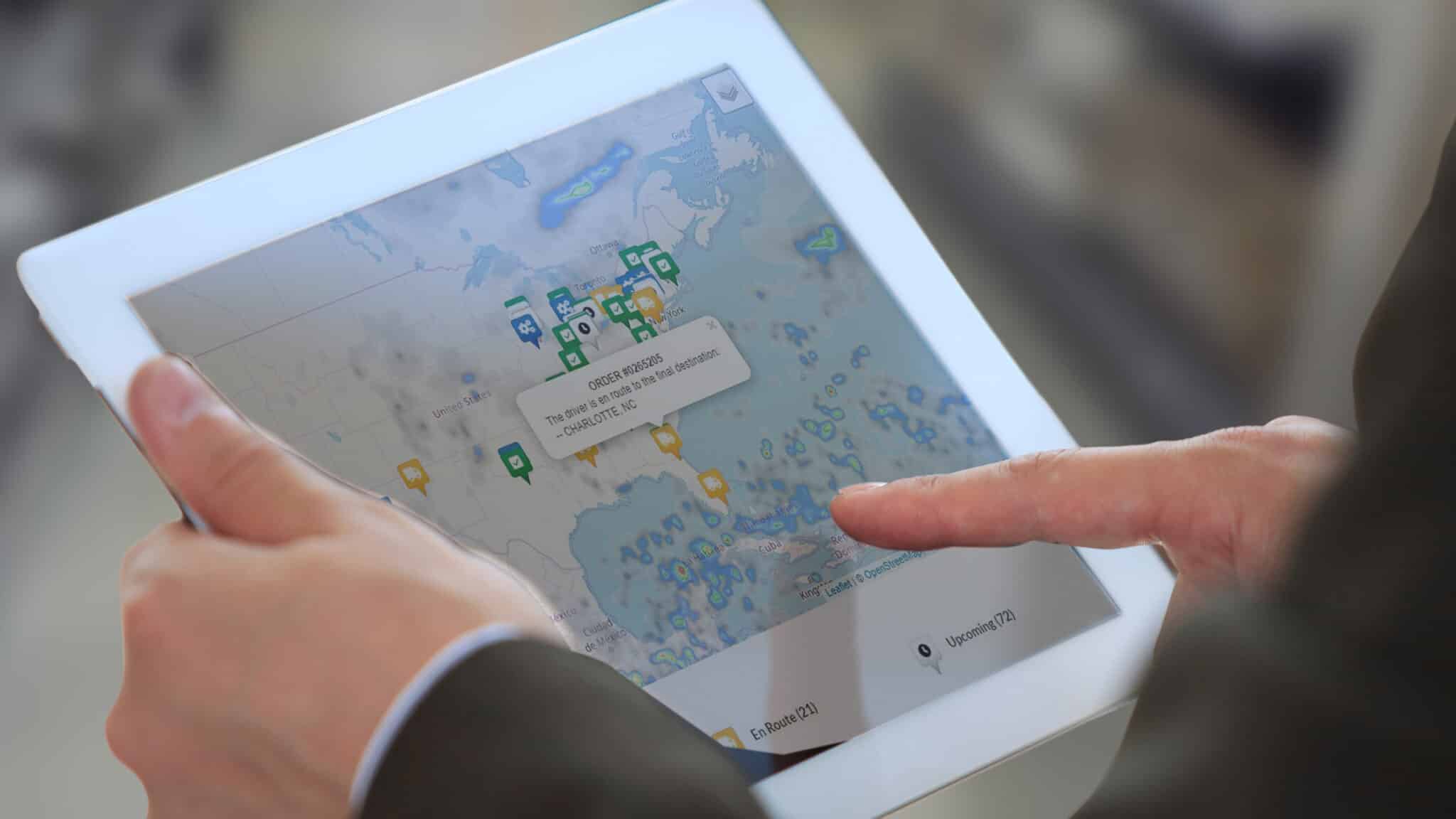 November 29, 2022
If you've been doing business with major retailers for some time, you know by now that the road map to category leadership isn't shaving pennies off transactional transportation costs.  
It also isn't breaking the budget to get product on shelf come hell or high water. We all know you can't buy logistics performance in retail. You have to be strategic, adaptable, and proactive. 
So, what does an intentional logistics strategy look like? If you're not sure, increasing order visibility and analyzing performance data is a good place to start.   
KanoPI Skyrockets Logistics Performance
It's not the trucks that change between brokers — it's the tools and expertise behind the operation. Built in-house and improved daily by the Zipline Development Team, KanoPI is our proprietary shipper intelligence tool. Our retail logistics experts leverage KanoPI to optimize client supply chain efficiency, reduce costs, and skyrocket logistics performance. 
KanoPI has helped Zipline clients achieve up to: 
Our technology suite offers shippers with revenue between $1 Million and $1 Billion the visibility and insight "Big Box" 3PLs reserve for Fortune 100 customers. 
KanoPI provides Zipline clients with: 
High-powered visibility and data to track and trace shipments

 

Weather overlays and proactive alerts of potential disruptions

 

Reports on logistics performance and cost analyses to make timely, cost-effective decisions

 

Queries and sorts data so users can identify new opportunities

 
Dominate Your Category with KanoPI
Tools like KanoPI reveal the inner workings of your supply chain and help identify areas that can be improved to maximize efficiency and cost savings. This can lead to actions as simple as asking for more lead time or adjusting must-arrive-by-dates with retailers. Or it can lead to fundamental shifts in your logistics strategy like consolidating shipments. 
Simply put, freight optimization facilitates the ability to land and expand on the shelf and win category leadership. 
Are you ready to dominate your category?
About Zipline Logistics
Zipline Logistics is the only third-party logistics solutions provider in North America exclusively servicing the consumer-packaged goods sector. Our uniquely qualified carrier network, world-class team of retail transportation experts, and state-of-the-art shipper intelligence tools maximize client revenue and gross margin by eliminating out-of-stocks through optimized, on-time in-full performance. 
Our stats: 
15 years exclusively serving CPG brands

 

95% on-time in-full (OTIF) average for appointment

 

97% of our shipments are destined to land on a retail shelf

 

Customer satisfaction score ranking 5x the industry average

 

Top shipping locations: Walmart, Costco, Bath & Body Works, Whole Foods, and Best Buy