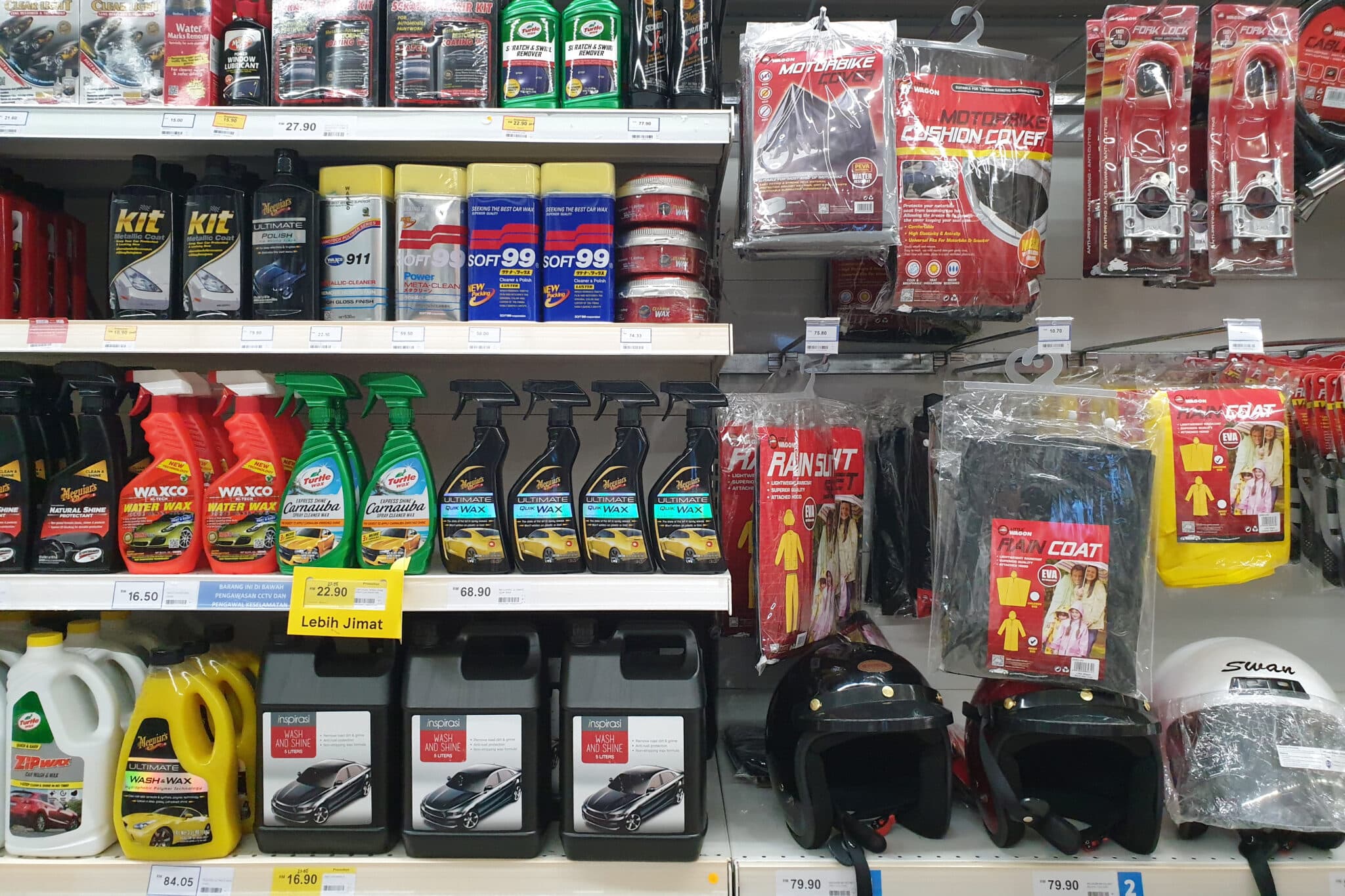 March 28, 2023
Did you know…? 
The automotive products industry is estimated to reach a global value of $374 Billion in 2023.
The automotive products industry includes items like car batteries, cleaners and polishes, motor oils and coolants, car accessories, and replacement car parts.
There are more than 24,111 automotive retail stores in the U.S..
Top automotive product retailers by revenue include AutoZone, O'Reilly Auto Parts, Napa Auto Parts, and Advance Auto Parts.
As the industry only continues to grow, automotive product manufacturers must shift gears to meet increased demand and win competitor's retail space.  
If you're an automotive brand and ready to dominate your category, it's time put a solid logistics strategy in the driver's seat.
Automotive Product Industry Gross Profit Opportunity
As the retail industry has evolved throughout the last decade, most retailers have begun to institute strict compliance programs to encourage suppliers to deliver to distribution centers on time. Continually failing to meet these standards can add up to significant costs for any brand. But even more costly is the fact that late deliveries can keep a vendor's product off the shelves. 
The table below demonstrates the gross profit opportunity available to automotive brands who can meet retailer's expected delivery performance standards. 
How On-Time Delivery Impacts Gross Profit* 
| Annual Revenue | On-Time Delivery Performance | Gross Profit |
| --- | --- | --- |
| $1M | 77% | 346,500 |
| $1M | 95% | 427,500 |
*This example assumes the $1M company operates at a 45% gross margin. *This example assumes the $1M company operates at a 45% gross margin. 

In this example, the difference between hitting retail suppliers' average delivery performance (77% on time) and hitting the performance retail partners expect (95% on time or better) is $81,000 in pure margin. 

In addition to tanking their gross profit, automotive brands that continually fail to meet standards are at risk of damaging their retail relationships and hurting their chances of growth.
Automotive Products Industry Retail Opportunity
| 2023 Expected Annual Revenue | 2023 Expected Weekly Revenue | Average Out-of-Stock Rate (March 2023) | Amount Lost to Out-of-Stocks in One Week |
| --- | --- | --- | --- |
| $324 Billion | $6.23 Billion | 9% | $560.77 Million |
Based on IRI data, the chart above tracks in-stock levels at leading U.S. retail stores versus total domestic annual sales data for the automotive products industry.    
Using Zipline expert calculations, the revenue opportunity left up for grabs by out-of-stocks is $560.77 Million in just one week.
That $560.77 Million represents the opportunity to win over new customers by keeping your committed retail space stocked and win expanded shelf space when retailers need to fill gaps left by non-performers.   
This is a top line revenue opportunity gained simply by meeting your retail and distribution partners' fulfilment expectations. Keep in mind that 66% of CPG buyers stated they have stopped working with suppliers over delivery issues.   
That retail space can be yours. 
Value of a Specialized Logistics Partner
The most forward-thinking automotive brands are looking at their retail-optimized supply chains differently.   
Vendors that view logistics as an investment, on which they can eventually see a return, stand to fare better than those who perceive logistics as an expense. They can expect to improve organizational performance and subsequently their retail relationships, which can be vital in unlocking untapped growth.   
The best logistics providers typically take a consultative approach to service. This looks like locating improvement areas and making suggestions that can increase performance, lowering costs in the process. With a deep understanding of complex supply chain functions and specialized industry knowledge, the best providers can help enterprises better understand how their operation needs to perform to meet customer demand and cut costs in the process.   
A logistics provider equipped with the latest shipping technology can make distribution network suggestions that can reduce overall spend and improve on-time percentages, like consolidation programs or warehouse reconfigurations.   
See the Difference Zipline Can Make   
Retail logistics solutions consultants at Zipline Logistics can help automotive brands master their most important customer relationships. 
We believe in creating seamless partnerships with our customers. That means making your goals our goals and working to meet them. We help even multibillion-dollar companies lock in the right capacity partners to achieve the best possible freight outcomes and uncover new savings potential.   
Interested in learning more about what we can do for you?