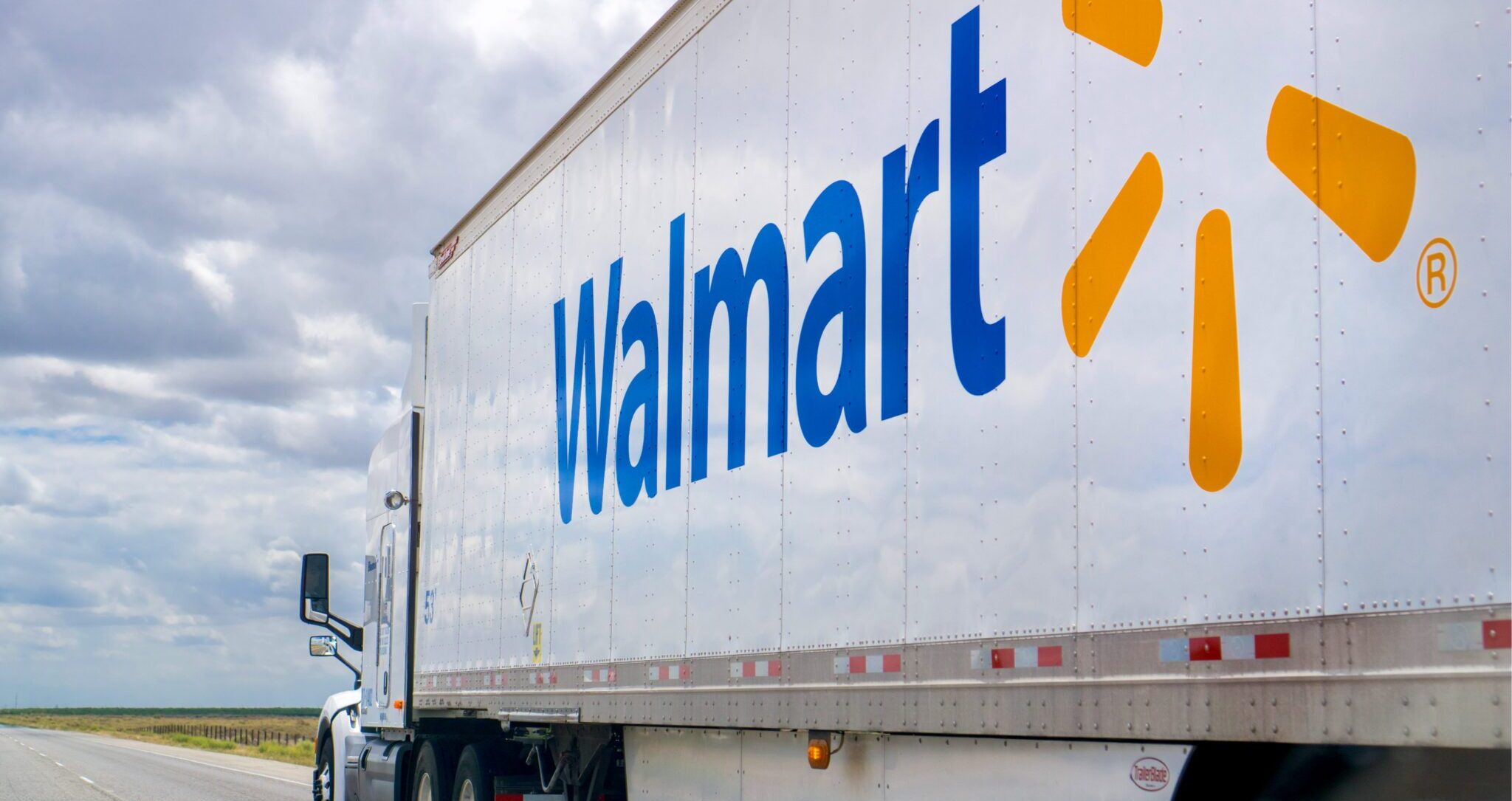 November 17, 2020
Walmart, often known for being the first mover in the world of retail compliance, is again upping its on-time, in-full (OTIF) standards for brands working with the big-box giant. 
Now suppliers must meet a 98% OTIF rate to stay in compliance. Those that cannot hit these requirements will face a fine of 3% of the cost of goods sold. 
The announcement came earlier this fall when the company posted details about the program on its supplier portal. 
This update is the first of 2020, but just one in a string of updates the company has made since first unveiling OTIF. 
What's New with Walmart OTIF?
Previously, the program had a tiered evaluation structure, separating on-time and in-full standards and assigning differing thresholds to each transport mode. The system was then broken down further depending on your prepaid or collect arrangement with the retailer.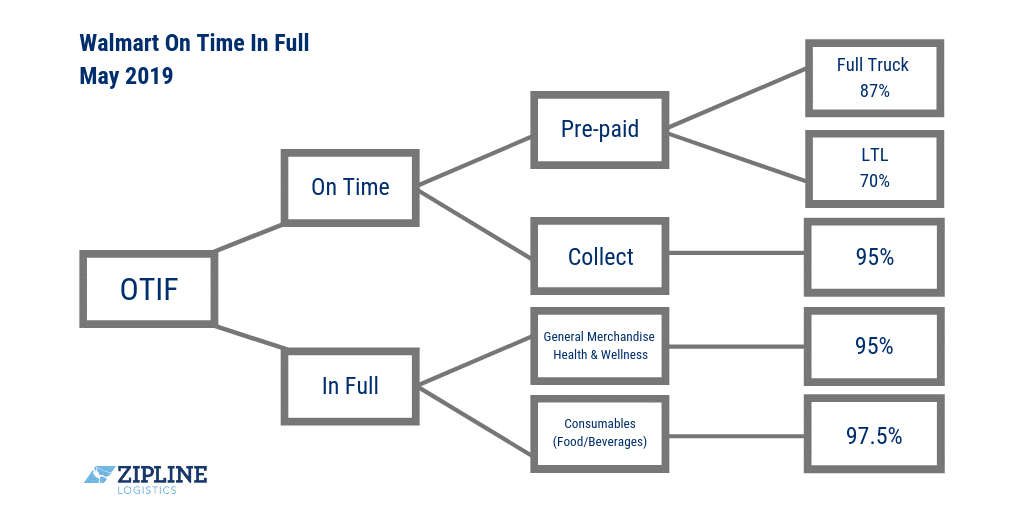 The above system is replaced by a universal standard across each mode and prepaid arrangement. 
All deliveries in every product category will be expected to hit the 98% on-time and in-full metric or face a fine of 3% of the cost of goods sold. 
New Walmart Supplier Requirements 
Additionally, accompanying OTIF changes, Walmart will be launching a new Supplier Quality Excellence Program (SQEP). According to a memo obtained by Talk Business, "Through SQEP, suppliers will be required to meet Walmart supply chain standards. Suppliers will be charged when product shipped through the supply chain does not meet the standards to offset any costs generated because of non-compliance." 
The retailer aims to improve vendor supply chain processes surrounding: 
Packaging

 

Barcode and labeling

 

Appointment scheduling

 

Advanced ship notifications
The program launched in September, but Walmart will not start assessing non-compliance fines until February of 2021. 
Why OTIF Matters for CPG Brands
Walmart created OTIF to incentivize its vendors to meet delivery standards and avoid out-of-stocks, a phenomenon estimated to cost retailers over $1 trillion in sales per year. 
This issue is particularly applicable to food vendors. According to a report from McKinsey & Co, "The US food retail industry loses an estimated $15–20 billion in sales every year because items are out of stock or otherwise unsaleable." 
That adds up to substantial revenue and for many brands the loss is likely avoidable. Poor supply chain performance is almost universally the culprit for out-of-stocks. 
But missing OTIF standards go beyond missed revenue for not having product on the shelf. Walmart now universally institutes a three percent fine of the cost of goods sold for all orders that arrive outside their OTIF program's confines. Depending on order size, this can be hundreds to thousands of dollars. 
In addition to fines, brands that continually fail to meet OTIF standards are at risk of damaging their retail relationships, hurting their chances to grow. 
How to Improve OTIF Performance
Shippers can align critical operational functions like production, transportation, and storage through insights gained from a visible supply chain. And suppliers with complete operational visibility and those that have optimized their transportation function can avoid OTIF issues. 
Often, an optimized logistics function can also be the differentiator your brand the competition. Enterprises focused on delivering in full on a retailer's requested delivery date will eliminate excess costs, improve customer satisfaction, uncover new growth opportunities, and solve OTIF challenges. 
Achieving this level of supply chain visibility and control can be difficult. It requires an in-house team of dedicated logistics professionals armed with the latest in industry technology or an effective outsource to a valued logistics partner. 
To meet the newest OTIF standards at Walmart, it is critical that you work with a logistics solutions provider that understands complex delivery issues, has a reliable carrier network, and is equipped with technologically driven solutions that help you excel at retail logistics. 
Master Walmart OTIF with Zipline Logistics
Zipline Logistics has a strong track record of delivering to Walmart and thoroughly understands what is needed to meet the latest OTIF requirements. 
We continually solve retail compliance issues for suppliers of perishable and non-perishable consumer goods. Zipline helps customers manage their delivery into retailers, improve their OTIF performance, save money, and unlock additional efficiencies.  
Interested in seeing how we can help you meet OTIF? Reach out today.