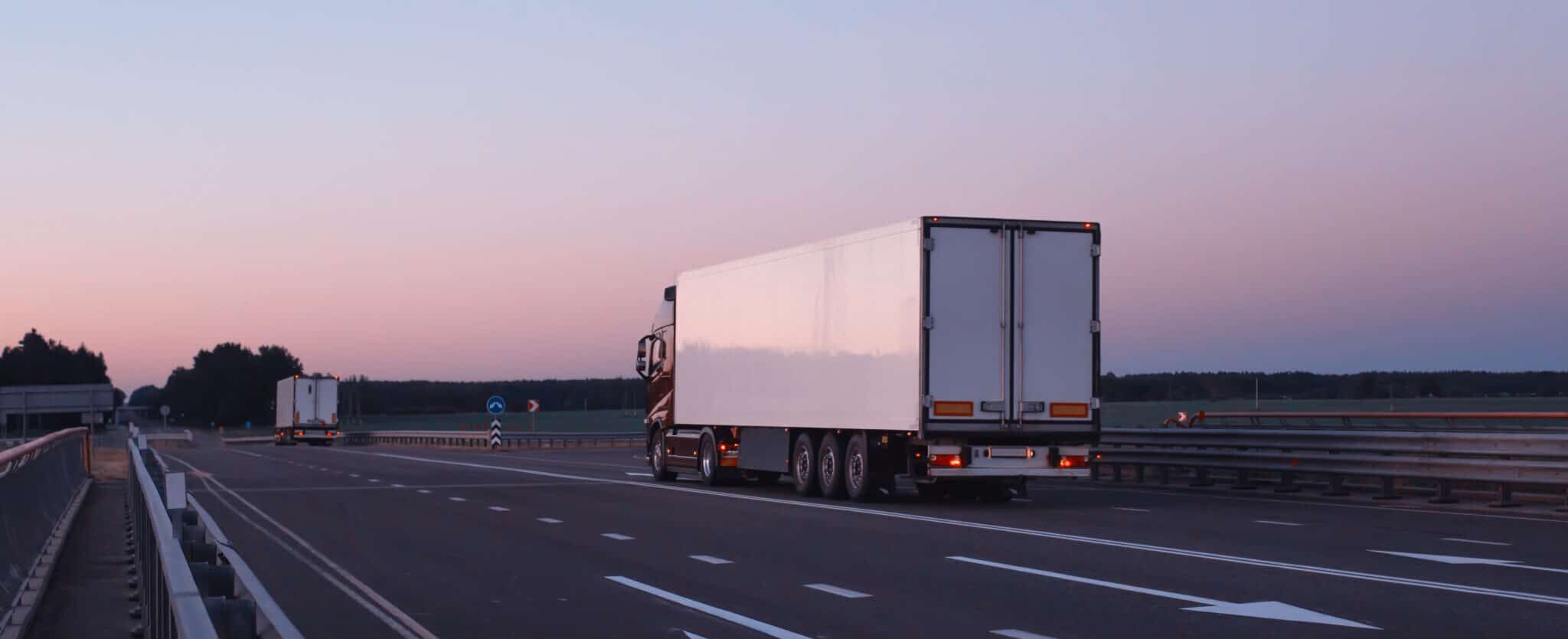 October 12, 2021
There is more at play for CPG shippers than it may seem when securing a truck for shipment of their products. While a quoted rate is critical, it does not always account for the crucial variables needed for successful delivery to many brands' valued customers—retailers.
Retail delivery is a more nuanced and complex undertaking that can backfire by using carriers not equipped to meet what is required to get your product into a retailer's supply chain. These considerations sometimes fall outside the periphery of decision-makers at CPG brands, especially those motivated solely by reducing upfront spend.
There is a difference between a quoted rate and total logistics cost. Many shippers only look at the cost per invoice and try to secure the cheapest carrier every time. However, choosing the most inexpensive truck rarely means going with the best carrier for your shipment. It can also spell multiple delivery issues and sizable chargebacks.
Why Rate vs. Cost Matters?
When shopping for truck rates, it is critical that you use accurate pricing to calculate the actual cost of shipping an order. Decision-making relies on having access to the total package of information. Getting the whole picture allows you to make better decisions about your freight.
If you see a rate on paper that looks too good to be true, it often is. It is also tempting to go with the lowest cost carrier because you think it will equate to a lower spend. However, this is rarely the case, and you will end up paying far more than your original quoted rate in total cost.
Having access to more information allows logistics decision-makers to choose the most suitable carrier for their critical shipments.
The True Cost of Budget Rates
Booking a truck at a lower rate than the rest of the marketplace may sound like an effective way to save on transportation costs, but it is often not truly a net positive for brands. The cheapest truck typically fails to account for the actual cost of retail delivery, missing order requirements in the process.
That is why it is essential to have an accurate truck rate at the time of retail order shipment. When specifications are not precise or established upfront, you may end up booking with a provider who simply cannot service your freight. This mistake can lead to additional costs and repercussions from customers.
Among those costs are retail compliance fines, service failure fees, and long-term relationship damage with critical customers. With budget carriers delivering your retail orders, you can expect:
Retail Compliance Fines

Stunted Growth with Retail Customers

Service Failure Headaches
What Should Be Included in a Retail Order? 
There is more that goes into a retail shipment than two zip codes. If your quoted rate substantially beats the rest of the marketplace, then it could be missing key details that would ensure its proper delivery.
It is important to understand all that goes into a truck rate so you can accurately account for all costs. That way, you are not left vulnerable to added expenses after completing transport.
Continually opting for the cheapest rate can cost you more in the long run than choosing a provider that quotes with transparent and accurate pricing, especially in the retail logistics space.
Your rate should include and account for common costs associated with retail transportation like:
Accessorial Charges

Appointment Details

Receiver Specifications

Additional Order Requirements
If not applied to your quote, these fees can make it difficult to forecast the true costs of a shipment, which can alter your logistics decision-making abilities. If you were quoted an abnormally low rate, assess whether the carrier can complete the order as needed. Otherwise, you can find yourself paying far more in secondary costs than you would have with a higher but accurately quoted rate.
What is at Stake with Retail Logistics? 
Not meeting compliance standards is not an option for vendors looking to compete in the ever-expanding consumer goods space.
Fines are an immediate incentive for brands to hit their specified delivery appointment; however, these fines are just the short-term result of falling out of compliance.
When viewed from afar, late deliveries can cost your organization its space on retail store shelves. In a survey of 300+ retail buyers, Zipline Logistics found that an overwhelming majority do not want to work with vendors who can't master their organization's logistics network.
Of those polled, 100% said that a vendor's ability to deliver product on time impacted their willingness to work with them, and 73% of the same group said they had ended vendor relationships over delivery issues.
Working with retailers to obtain shelf space and the extensive exposure associated with store presence is a critical component of growing your brand.
Why It Pays to Work with Retail Logistics Experts 
Booking the right carrier can be a challenge for those not well-versed in the complexities of retail logistics. That is why it is beneficial for retail shippers and CPG brands to look to value-added logistics partners to help augment their supply chain functions.
When launching a relationship with a big-box store, shippers must understand the implications of using a preferred carrier instead of just one with the lowest rate.
If your organization uses an ill-fitting carrier in hopes of finding marginal savings, it can cost you much more in the long run. Retail logistics experts have an extensive network that they can leverage to find the right carrier for your specific shipments.
These can vary by region, route, and customer, but using preferred carriers can save you fines, fees, and headaches.
The marketplace dictates that it is more beneficial for retail shippers to work with strategic logistics partners.
Constant rate shopping does not equate to long-term transportation savings. Instead, CPG brands should work with a specialized logistics partner that understands the industry and adds continuous value.
Want to give partnership a try?