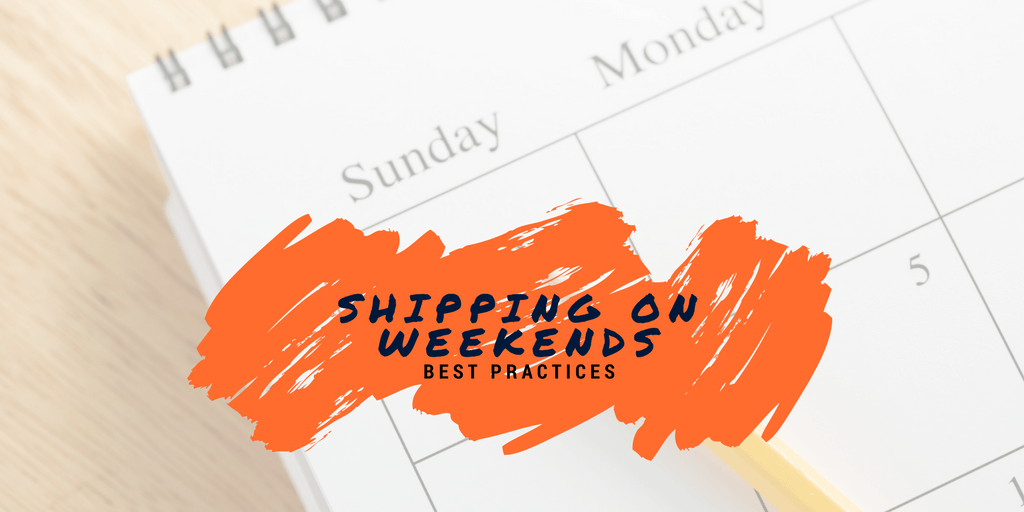 January 24, 2018
As a shipper, you have the option to move product on Saturdays and Sundays. The trucking industry doesn't operate on a regular schedule. In fact, you can move goods 24/7, 365. Shipping on weekends and overnight is never off limits.
But when SHOULD you take advantage of this added capacity?
There are certain situations better suited for weekend transit. It all depends on mileage between origins and destinations, operating hours of pickup and receiver locations, and your level of risk aversion.
Let's walk through a few scenarios where an order has a Monday delivery date, and determine whether shipping over the weekend makes sense.
Shipping Freight on Weekends – Situation #1
If you have long(er)-haul shipments – freight that travels more than 800 miles – scheduling drivers over the weekend is often the ideal choice. Many truckers prefer to drive over the weekend because there is less traffic (no rush hour) and overall "easier driving."
Many shippers also prefer to schedule long-haul shipments over the weekend because of the better service they receive. Orders are less likely to encounter week-day traffic delays on the road and are therefore more likely to stay on schedule.
Shipping Freight on Weekends – Situation #2
But not every load is ideally set up for weekend transit. Even if you have a Monday delivery, but are only going a few hundred miles, it doesn't work optimally to ship over the weekend.
If a driver picks up from your facility on a Friday, because your dock isn't open weekends, they have a lot of time with your shipment before it needs to deliver Monday. Your order will likely be driven to a yard that the carrier owns/operates and sit there until Monday morning. Then another driver will handle the final delivery.
Unfortunately, the second driver could experience loading issues or hit Monday morning traffic and get delayed, ultimately missing the appointment.
In this situation, with only a few hundred miles between the origin and destination, it would be smart to shift appointments to a Thursday pickup and Friday delivery. Your order will be in continuous movement with dedicated attention.
Additionally, fewer carriers will want to take your order if it disrupts their optimal HOS scheduling. With fewer shipments moving over the weekend, they may not be able to effectively book back-hauls. As a result, they may not want to take on your shipment or may have to charge more. Shifting your schedules to be more appealing to drivers will help you achieve better service and lower rates.
Shipping Freight on Weekends– Situation #3
You can add capacity to any shipment when there are weekend appointments available. Your options expand when pick-up and/or receiver locations have weekend operating hours. Particularly for shipments only going a few hundred miles.
For instance, if you are open for pickup on a Saturday – even for just a small two-hour window – a carrier can load your order and move directly to your delivery location without idling. Or, if your receiver has Saturday hours, a carrier could pick up Friday and drop off the next day, with no downtime.
Weekend Freight Shipping Tips
Let's recap best practices when it comes to shipping freight over the weekend.
Long(er)-haul shipments (over 800 miles) are well suited for weekend transit
Shipping only a few hundred miles over the weekend can introduce unwanted risk for service failures (unless facilities have weekend receiving hours)
Adding weekend hours to your shipping or receiving facility can add available capacity
Don't refrain from asking to rearrange appointments or for weekend availability – identify what is most optimal for you, and work to establish those parameters
—
Need assistance with weekend transit, or with optimizing your appointments?