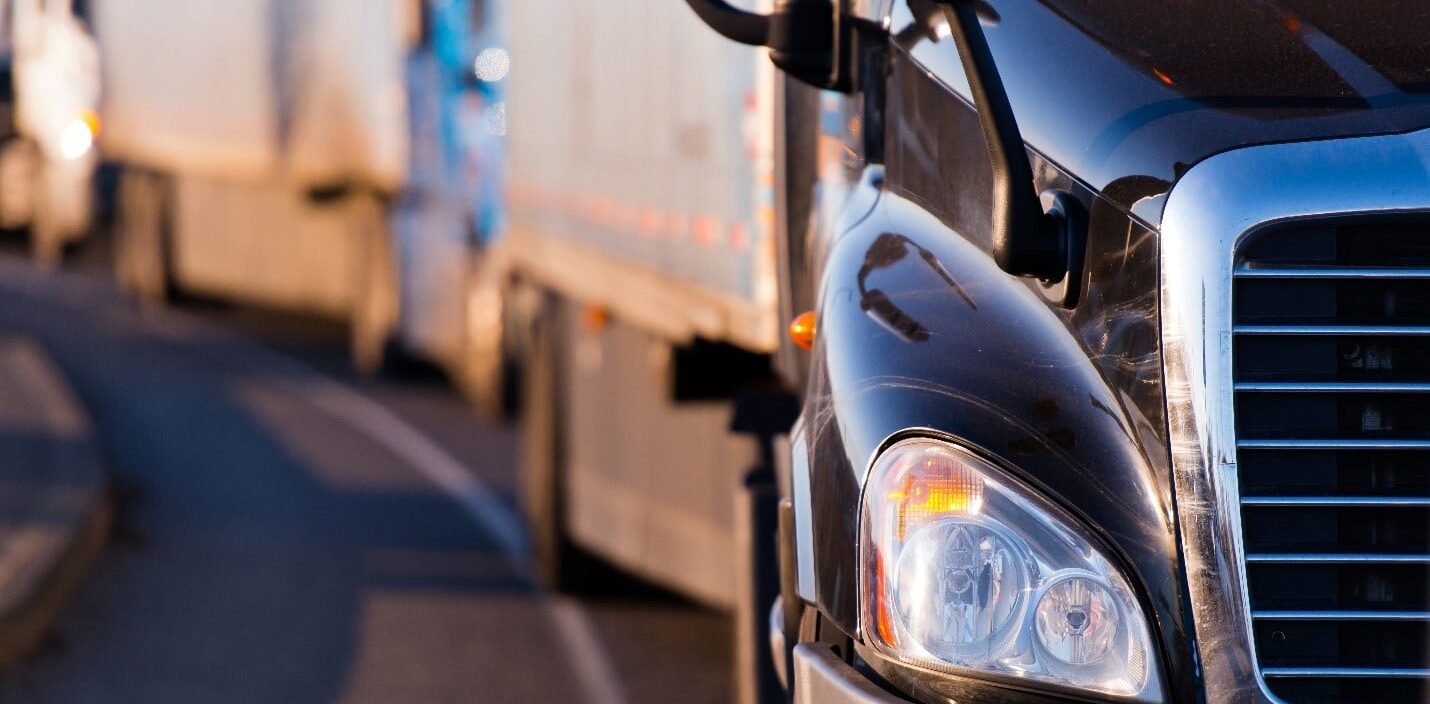 June 23, 2020
A lot has happened during the first two quarters of this year.
And as we head into the back half of 2020 with a global pandemic still looming, uncertainty will likely remain.
However, the freight market, and the domestic economy, rebounded from April lows much quicker than anticipated over the last month. Whether that will continue to be the case remains to be seen.
During the last few weeks, outbound tender volumes, a useful measurement of freight in the market, have soared.
The country-wide increase was largely due to regional upticks in agricultural production and the reopening of non-essential businesses.
Over the first five days in June, outbound tender volume was up over 7 percent in a year-over-year comparison. While we are not yet back to the massive spike in order volume we saw before the widespread domestic COVID-19 outbreak, we have an unexpectedly more robust market than initially thought.
Produce season is affecting the freight market much more than last year's season, stretching capacity in California, and the Southeast where output is peaking.
But that rebound could be short-lived as spots in the market have begun to run out of steam. According to a piece published by DAT, "The pace of the recovery slowed last week, while the number of COVID-19 hotspots grew."
However, in some regional markets, this was not the case. In areas in the South and California, markets have continued their resurgence.
How that will change or stay consistent over the next few months is uncertain. But there are a few trends that are currently affecting the freight. To better understand the market's direction, we are going to dive into those a bit further.
Produce Season Adds Volume to Freight Market
Agricultural output shot up in May, and its effect was far more pronounced than last year's produce season.
This case was especially true in warm weather areas where crop production hit its peak during May and parts of June.
According to an article published in the JOC, "Outbound USDA refrigerated spot rates for produce loads from California increased 9.3 percent on average from Week 19 to Week 20, which ended May 17, rising to $2.58 per mile. Rates rose 10.1 percent at the Arizona-Mexico border in the same period, to $2.62 per mile on average. Year over year, California outbound rates were up 5.3 percent in Week 20."
This increase in demand, paired with resumed industrial activity following the March shutdown, drove up median rates throughout the country.
However, outbound tender rejections remained lower than expected in voluminous conditions during May and much of June. The essential freight market stat measures the percentage of orders that are turned down by carriers. With more volume in the market, drivers are likely to turn down orders that do not fit into their network.
But since trucking was not in demand throughout April with much of the economy shuttered, many drivers sat idle. And as volume finally returned, many carriers were willing to take any order to recoup lost revenue.
So, outbound tender rejections remained low and are now just reaching levels one would expect in these market conditions. According to a recently published FreightWaves piece, "Tender rejections are finally reaching levels that may suggest upward pressure on rates."
Whether that remains, will depend on the US consumer. But for the time being, volume remains strong, and freight services remain in demand. As produce tapers out in the coming weeks, the direction of the market will depend on how US buyers spend.
The Rise in Retail Sales Buoys Logistics Market 
After a drastic fall in April, retail sales mounted a significant comeback in May. According to an article published by CNBC, retail sales grew roughly 18 percent, which more than doubled estimates.
Those encouraging numbers coupled with the effects of produce season, freight volumes have been rising, and 2020 freight rates are beginning to bounce back.
"It could be that pent-up demand is surging volumes up. They could stabilize or even fall a little bit in the future," FreightWaves' research analyst Andrew Cox explains. He remains optimistic about the freight market because besides the contract market recovering, spot loads are also rising.
We are witnessing the result of businesses reopening paired with increased consumer spending, which is likely tied to recent stimulus checks and unemployment benefits.
Those two sources of spending will continue through July. Whether spending will stay at those levels without that additional liquidity remains to be seen.
It is encouraging to see the growth in retail sales; however, it should be noted that we down by 6.1 percent in a year-over-year comparison to 2019.
Industrial Economy Slower to Recover
While we saw progress in the retail sector, the same conditions have not been present in the manufacturing space.
According to an article published in Transport Topics, "A separate report June 16 showed industrial production rose in May by less than estimated, indicating a more gradual recovery for manufacturing."
Although it is a positive sign for the economy to see the increase in spending, the recent retail sales report might not be the best indicator of the real state of the market.
In a recent episode of the podcast, Freightonomics, Zach Strickland discusses the importance of the recovery of the industrial economy for the freight market to regain its sustainability.
For a sustained recovery to begin, the manufacturing sector needs to show some of its previous strength. This industry is one to watch in the coming weeks.
Pandemic Puts Pressure on Ports
As the COVID-19 pandemic has rippled throughout the globe, its impact on seaports has been pronounced.
The critical import locations were reeling from the effects of the Trump Administration's trade war with China when the virus first broke out last winter.
Following the cease of Chinese manufacturing, port locations further felt the pressure as imports slumped drastically.
While other sectors of the economy have rebounded, ports have yet to experience the "reopening" effect fully.
According to a report published by the American Association of Port Authorities (AAPA), "Containerized cargo at US ports is down approximately 20-25% from the same time periods in 2019."
If the situation does not improve in the coming months, the AAPA estimates that roughly 130,000 jobs at domestic ports will be lost to the pandemic.
The inactivity at seaports is not a good sign for the state of the domestic economy as seaports accounted for $5.4 trillion in economic activity in 2018, representing just over a quarter of US commerce.
But there is a bright spot according to a report generated by KeyBanc Capital Markets. The firm anticipates import volumes will reaccelerate throughout the summer, like the increase in activity in other market sectors.
What to Expect in the Q3 Freight Market and with 2020 Freight Rates
Much like the situation at the start of Q2, much uncertainty remains. However, unlike during that period, there are several positive signs in the market. If volume remains strong, we could see upward pressure on 2020 freight rates for a few more weeks or longer, depending on the strength of the economy.
Shippers should have enjoyed savings throughout much of 2019 and into 2020, especially since March, due to historically low rates.
This shipper-friendly environment was not present in 2018 as more freight flooded the market, and carriers controlled much of the price action for that year.
When compared to the same period in 2018, we still see reduced costs to shippers. The average long-haul van rate at the end of May in 2018 was $1.805. Currently, the price is $1.54 per mile according to data pulled from DAT.
Regardless of the direction of the market over the next few months, working with customer-focused logistics providers will continue to benefit shippers.
Pricing swings do not have to affect your operation. By working with a logistics provider that passes on accurate and transparent 2020 freight rates, you can mitigate the uncertainty that comes with shifting pricing.
We make it a priority to price our lanes accurately, which allows you to forecast transportation spend and make profitable decisions about your orders.
Want to get more from your logistics partner?