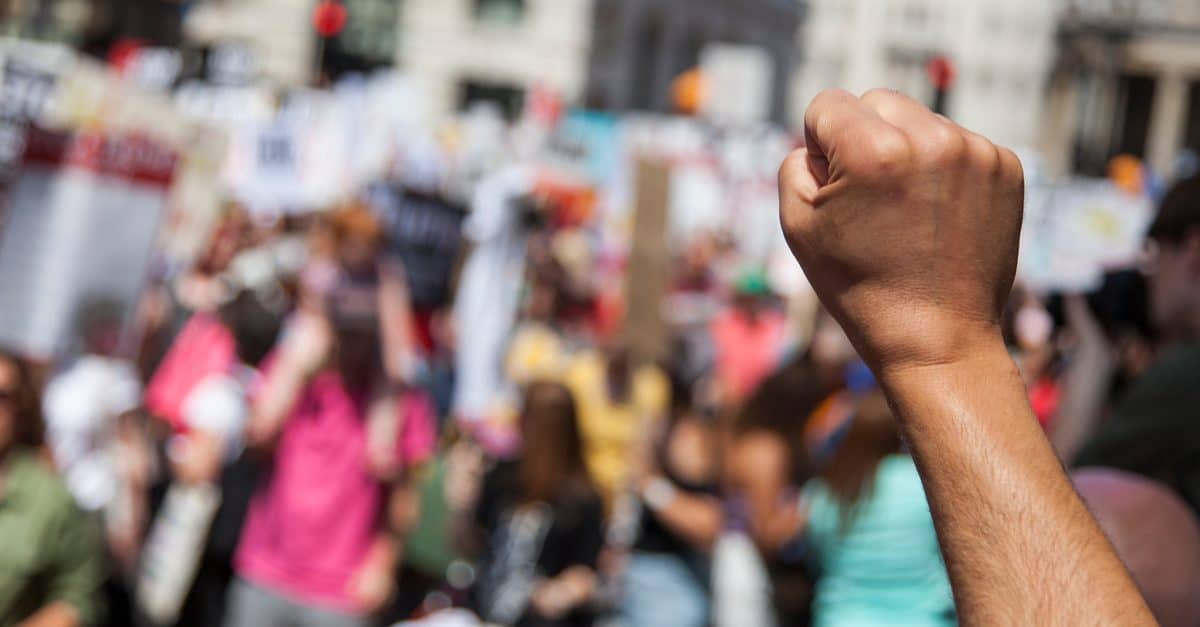 February 15, 2022
All information is up to date as of February 15, 2022. 
Navigating the supply chain has been no walk in the park these last two years, and initiatives like Freedom Convoy 2022 won't be making things any easier. 
What started as peaceful demonstrations in Canada's capitol have evolved into major border-crossing barricades that are directly affecting the U.S. economy. 
What is Freedom Convoy 2022?
Freedom Convoy 2022 refers to several protests and blockades at the U.S.-Canada border in response to the most recent COVID-19 vaccine mandate. Enacted on January 15, 2022, the mandate calls for the vaccination of all Canadian and American cross-border truck drivers. 
Although 90% of Canadian truck drivers are already vaccinated, many are enraged by the new ruling and say it will only create driver shortages, further disrupt the supply chain, and fuel inflation. The Canadian Trucking Alliance (CTA) estimates some 32,000 drivers may be taken off the roads as a result. 
The protests started on January 22 when several convoys made their way across Canadian provinces, eventually rallying in Ottawa on January 29. There, at least 400 full-size tractor trailers, grain trucks, and even a crane set up camp in sub-freezing temperatures. Tents went up, horns blared for days, and protestors chanted in the streets. Participating truckers then began taking drastic measures to make their voices heard, forming blockades at major U.S.-Canada border crossings, starting in Coutts, Alberta.  
Border Crossing Blockades
Since then, three more U.S.-Canada border crossings were shut down by blockades including Blue Water Bridge, Emerson crossing, and most notably, Ambassador Bridge. Connecting Detroit and Windsor, Ambassador Bridge normally generates a quarter of U.S.-Canada trade and the movement of over $300 million worth of goods per day. 
The Bridge was completely shut down for five days and even dubbed "a national crisis." It took tactical units, snipers, and 20 arrests to finally clear protesters from the area. As of February 14, the bridge is up and running normally from both sides again. All in all, the blockage disrupted the movement of over $1.5 billion in goods.
There were reports of traffic stopped for up to 8 hours on Blue Water Bridge before it was finally cleared on February 12. According to the Government of Canada's website, Emerson crossing and Coutts, Alberta both remain temporarily closed. 
Future Convoy Movements
One American Trucker group named "The People's Convoy" is organizing a rally to protest "unconstitutional mandates in the U.S." on March 4 and 5, 2022. They are calling all truckers and "freedom-loving Americans" to band together in Coachella Valley in Indio, California. The convoy plans to then "roll out" of California together, traveling cross country and gathering truckers on the way to Washington, D.C. 
The Department of Homeland Security issued a warning that these protests could start as soon as Super Bowl weekend, but there have been no reports of anything materializing during or after the game. 
All official trucking organizations and government entities have disapproved of the demonstration methods we've seen. The CTA issued a statement, saying: 
"The Canadian Trucking Alliance (CTA) does not support and strongly disapproves of any protests on public roadways, highways, and bridges." 
Canadian government officials have threatened fines up to C$100,000 ($78,500 USD), jail time, and revoking licensure of any protestors who continue blocking border crossings. 
Impact on CPG Shippers
Automakers including General Motors Co., Ford Motor Co., and Toyota Motor Corp. were forced to curb production for lack of parts. Altogether, the protests disrupted over over a billion dollars in trade, forcing trucks to use alternate crossings while some shippers turned to expedited airfreight. 
For those shipping between the U.S. and Canada, continue expecting shipment delays as the government works to get all protests under control and break up remaining blockages.  
Be aware that additional delays and supply chain disruptions may spill into to the U.S. near the border and potentially near Washington, D.C. and southern California, depending upon future convoy movements.  
With a shortage of truckers sidelined by vaccine mandates or joining in protests, freight rates may increase as well. 
Lean on a CPG 3PL
During Supply Chain Crisis
Although we can't magically cure the supply chain crisis, break up protests, or stop shipping delays from happening altogether, we ARE here to control the controllables and minimize the frustration that comes with unpredictable shipping conditions. 
A CPG 3PL like Zipline Logistics gives you access to a vast network of carriers we know to be reliable. We hand-pick trucks that specialize in CPG and won't add more stress to your plate. 
We also offer a level of communication and visibility to your freight that big box brokers don't. Our track & trace platform follows the exact route your freight takes and visualizes actual performance data on all your shipments. Not only that, but our dedicated account teams will proactively communicate any disturbances your freight may encounter and are literally available 24/7 to answer your questions. We're here to do the tedious parts so you don't have to. 
Especially in times like these, you need a trusted 3PL on your side. 
Want to know more?