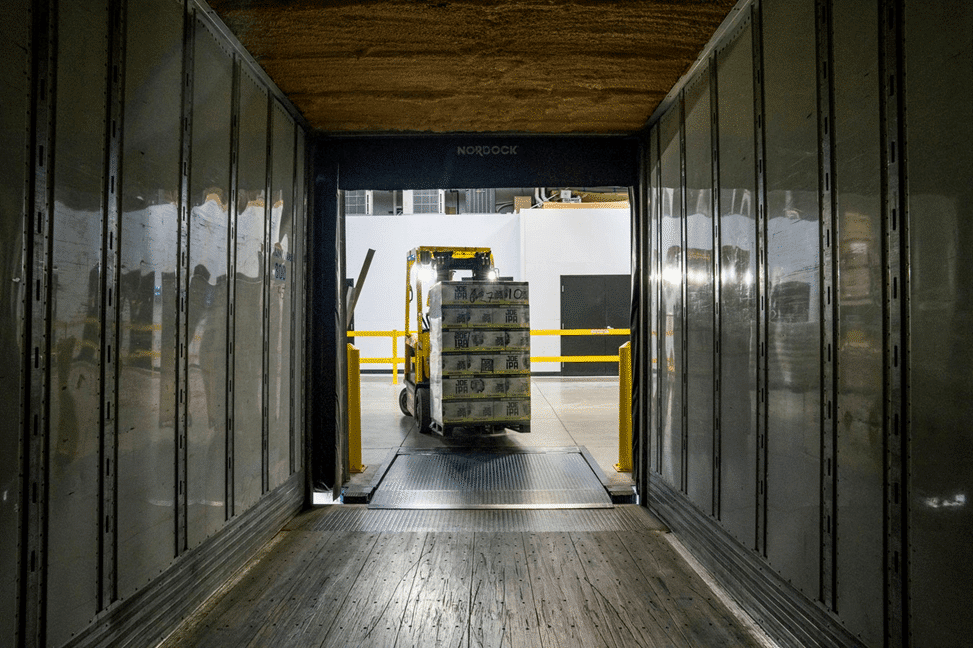 April 26, 2019
The National Motor Freight Traffic Association, Inc. (NMFTA) released their latest supplement to the National Motor Freight Classification (NMFC) code list last month, set to take effect on April 27, 2019.
The modifications will affect a few different industries as products have been reclassified to meet the new NMFC compliance standards.
But before we dive into the specific changes, what is NMFC code?
The NMFC code list is an encyclopedic document that puts all products that can be hauled as freight into 18 different classes, numbered 50 to 500. To determine which product corresponds to which code, the NMFTA looks at classification metrics such as density, handling, stowability, and liability to establish a commodity's "transportability."
This classification helps carriers develop individual tariffs tailored to each lane of their transportation network. Tariffs ultimately define a carrier's pricing for each good they will ship by pairing each of the carrier's lanes with a corresponding price for each respective class on the NMFC code list.
The Commodity Classification Standards Board (CCSB) performs updates to the NMFC code list three times per year based on proposals sent to the organization.
Among other changes to the NMFC code list, the details listed below reflect the recently approved modifications from the Commodity Classification Standards Board. All NMFC updates can be seen here, but we will recap the modifications that are most pertinent to Zipline Logistics customers:
NMFC Changes to Food and Food Supplements — Liquid, Flavored, Other Than Milk Food or Milk Substitute
New item 72170 is established for "beverages, drinks or shakes, nutritional, flavored, NOI"
New note on 72170 broadens the application of liquid food supplements by removing the "flavored" limitation and mention of "liquid diets"
Item 73185 is canceled
Density Range: 1.41 – 66.81 pounds per cubic foot (pcf) – Average: 20.56 pcf
Class 70
With the new updates, shippers of nutritional drink products, such as liquid protein or meal-replacements, will no longer be able to ship at class 60, if their beverage is packaged below 30 pcf. Most customers' products that we see fall somewhere between the 15-25 pcf threshold and will likely now ship at class 70.
Meaning, shippers of these products must now consider how order minimums and pallet configurations (ti-hi) will affect density and transportation cost.
Ti-hi refers to the number of boxes/cartons stored on a layer, or tier, (the TI) and the number of layers high that these will be stacked on the pallet (the HI).
And as the update states, shippers will likely need to use class 70 for their product, which is subject to a different rate from LTL carriers than is class 60.
Whey Protein Supplements — Condensed or Powdered
Item 75450 is amended to provide classes
| Density Group (pcf) | Average Density (pcf) | CCSB Minimum Average Density Guideline | Bass Based on CCSB Density Guidelines |
| --- | --- | --- | --- |
| Less than 8 | 6.7 | 6 | 150 |
| 8 but Less 12 | 9.78 | 9 | 100 |
| 12 or Greater | 18.39 | 15 | 70 |
Currently, whey protein ships as a class 60 commodity, no matter its density. Following the reclassification changes taking effect, this will no longer be the case.
Though the changes will pertain to all whey shippers, the effects will vary based on how their product is packaged.
For bulk suppliers of whey powder, the reclassification will not cause much disruption and their product will most likely ship at class 70 because of its dense packaging.
Despite selling the same product, retail shippers' products will fall into a different classification than their bulk counterparts.
Because whey products sold in stores are packaged in large containers for consumers, the light powder takes up disproportionately large amount of package space relative to its weight.
This is integral factor in determining NMFC codification. And, whey packaged for retail may jump to at least class 100. It could even end up at class 150, both of which translate to LTL rate changes for suppliers.
For example, a class 60 product moving from Fresno, CA to Kearny, NJ may cost a supplier $327 to ship. At class 70, the same product traveling the same lane may cost the supplier $367. At class 100, that cost could be $512. And at class 150, the same product could cost a supplier $766 to ship.
As illustrated above, there is an incentive for shippers to rethink the way their product is packaged in order to avoid triple digit classes, should those be applied to their product.
Another way shippers can avoid shipping at class 100 or higher is to challenge the CCSB's most recent amendments.
Though not a short-term solution to different NMFC code revisions, suppliers can dispute policy changes with the CCSB if they believe their product is incorrectly codified.
Their challenge will then be reviewed by the association at their next meeting. The board's decision can result in a product being reverted to its previous class or being lumped into a different class altogether.
Additional Takeaways from NMFC Codes List Update
Zipline's LTL experts combed through the NMFC updates to identify which would be most impactful on our customer base of CPG shippers. In addition to the above updates, the following changes are noteworthy.
A total of 72910 extracts, 59420 cosmetics, 4620 adhesives, 111450 liquors are now classified.
Two or more lift truck skids, pallets or platforms must not be used in combination to create or in lieu of a single, appropriately sized platform.
While there is potential for other unforeseen impacts tied to these class updates, we are standing by to help shippers navigate the changes. To talk to one our LTL freight specialists about the NMFC changes or hauling your product, contact Zipline Logistics.
For more information about the LTL industry, subscribe to our monthly e-newsletter.