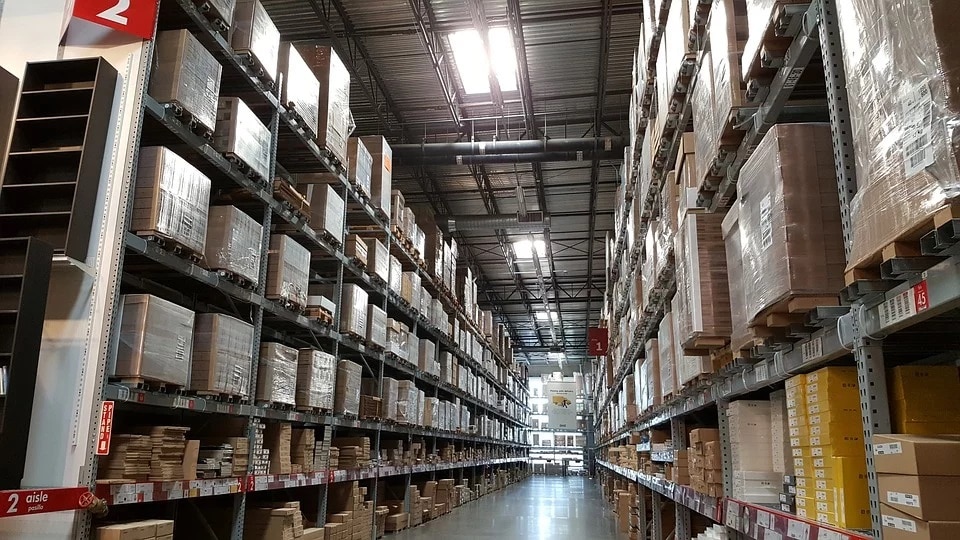 December 17, 2019
As industries and consumer expectations shift, logistics has morphed from a cost of doing business to a competitive advantage.
Even the largest shippers have taken note and begun working with 3PLs to create strategic partnerships that accomplish more through the supply chain.
Some the country's biggest CPG brands are leaving the old strategy of transactional shipping behind in favor of strategic logistics partnerships. How do we know this? At the 2019 JOC Inland Distribution Conference we saw the theme emerge firsthand.
Both Bumble Bee and Fruit of the Loom commented during the event's opening session "The Shipper Perspective: What's Working and What Isn't" that they are switching up their transportation strategies, responding to lessons learned in tougher freight markets like 2018.
They explained how working with a 3PL on a strategic level can unlock previously untapped profit, offer more visibility, and streamline overall operations.
Why a Strategic Partnership and an Effective Logistics Strategy?
According to a report from Gartner about 3PL relationships, "Customer attitudes toward their third-party logistics outsource providers are changing for the better, however, that pace of change needs to accelerate."
It continues, "Some companies must address their inherent mistrust of 3PLs. Otherwise they will never unlock all of the added value that a more strategic, rather than transactional, 3PL relationship can bring to their logistics operation."
All successful organizations want to improve supply chain performance while cutting costs. Though those two goals seem to be at odds with one another, the spot where they merge is exactly the space where a strategic 3PL partnership treads.
Because of their specialization, technology stems, and understanding of complex logistics functions, 3PL partners can fill any void left in your organization's supply chain.
A 3PL's value comes from their ability to offer competitive pricing, refine logistics processes, and facilitate supply chain improvements.
And if some of the largest brands in the country are employing this approach to logistics, then what does that mean for the rest of the industry?
Brands of this magnitude typically set the stage for best practices and what emerging brands should try to emulate. Their change in approach to partnering with vendors, not just acting transactionally, is indicative of how the industry is shifting as a whole.
All businesses today should be moving toward a partnership model for their transportation. If you are still operating transactionally, you are behind.
Bumble Bee Details Its Shift in Logistics Strategies
Going deeper into Bumble Bee's transportation strategy, the company  was recently spotlighted in the logistics publication Freight Waves.
When the electronic logging device (ELD) pricing spike hit the market in 2017, the shipper was negatively impacted by rate fluctuations. A problem to which many other shippers can relate.
When the market normalized, Bumble Bee changed its strategy in order to avoid winding up on the losing end of a rate spike again. According to the article, Bumble Bee's logistics director Sharon Regan "took stock of her shipper-broker-carrier relationships and attempted to take as much uncertainty as possible out of them."
Regan went on to say that she, "took pains to minimize the transactional nature of the change and to build in as much equity for brokers as she could without compromising Bumble Bee's distribution needs."
She adopted a philosophical shift in the way her organization worked with freight brokerages. Regan minimized the number of firms to just those who provided excellent service and who understood Bumble Bee's business. She established meaningful partnerships with each and moved away from variable bidding intervals to a fixed quarterly RFP program.
Previous bidding cycles didn't account for market fluctuations and forced brokers to lock in rates that might not work in a few months' time. By upping communication with her brokerage partners, Regan built a new bidding schedule that better accommodated all parties while simultaneously protecting her business from rejected tenders and massive rate fluctuations.
Shift from Transactional to Strategic Logistics 
Regan admitted that she was "embracing a model that was counterintuitive" to how Bumble Bee had treated carrier and broker relationships in the past.
Countless other brands are going through the same organizational consciousness shift, moving company philosophy away from the historical practice of chasing minimal savings per shipment. They are establishing transportation partnerships that provide long-term benefits and larger cost cuts.
Though it was the traditional approach to transportation, continually pricing out each shipment and opting for the lowest cost provider, it is a short-sighted approach to logistics performance.
Gone are the days when brands can operate successfully and find lasting transportation savings when they opt to "chase rates."
While in the immediacy you can see minimal savings this way, they are often negated by unforeseen and added costs that come with poor service.
With poor service, you can expect dropped orders, late deliveries, rate hikes, additional fines, fees, and headaches that don't move your supply chain forward towards its goals.
Whether this is through shopping endless 3PL providers or going directly to the marketplace without a knowledgeable intermediary, transactional bidding is not the way to facilitate growth and improvement.
Instead, it is crucial to vet and work with a trusted transportation partner that understands your business and can add continuous value.
You no longer need to settle for 3PLs that lack knowledge of your industry. Specialists are emerging in the logistics market to better service customer needs. Demand more value from your partners and forgo the historical "price war" mentality. You'll achieve more optimal outcomes this way.
The same report from Gartner when detailing how to best enable 3PLs says, "Engage the 3PL at every level within the organization. Having a close working relationship at the operational level of logistics is the foundation for success in any customer and 3PL strategic partnership."
Treating a 3PL as an extension of your business, not a commodity, can set your organization up for a true strategic partnership, monumental savings, and scalable growth.
Are You Ready to Give Logistics Strategy a Try?
At Zipline Logistics, we believe in creating seamless partnerships with our customers. That means making your goals our goals and working to meet them.
We proudly work alongside clients ranging from some of the largest food and beverage businesses in the world to the brightest up-and-coming CPG brands in North America. Big or small, we help our customers lock in the right capacity partners to achieve the best possible freight outcomes and uncover new savings potential.
Interested in learning more about what we can do for you?
You don't have to settle for a sub-par 3PL.
See how Zipline partners with our customers to meet their retail supply chain needs.