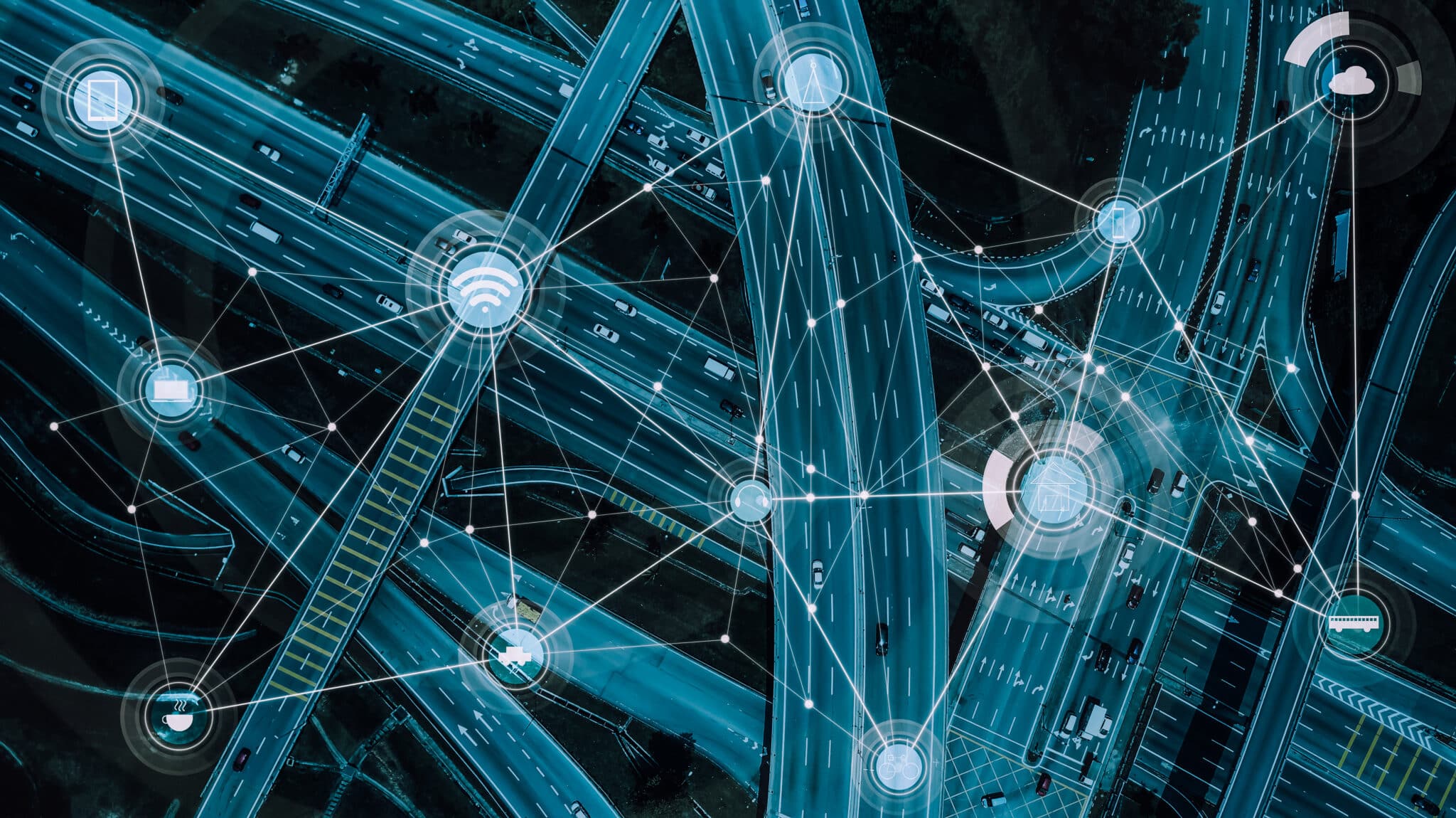 November 21, 2023
It's common knowledge in the supply chain industry that challenges are an unavoidable part of day-to-day operations. In recent years, it seems that the universe is only trying to prove that point: a global pandemic, natural disasters, a war in Ukraine, trucker protests, and other obstacles have created many problems for transportation professionals to navigate. 
In the consumer-packaged goods (CPG) transportation space, optimal problem-solving is a crucial skill. CPG brands that do not deliver their product to retail shelves on time are losing out on thousands of dollars per day. 
If you're a CPG brand seeking category leadership at major retailers, focusing on the controllables in your logistics operation is a crucial first step. Shaving pennies off transactional transportation costs may save money in the short term, but is not a good plan for long-term success in retail. On the flip side, breaking the bank to get product on the shelf come hell or high water is also a poor long-term driver of success. 
So, what can shippers do to fortify their supply chain? 
Shipper intelligence technology
Shipper intelligence technology has significantly improved in recent years, making it a massive factor in CPG brand success. Some benefits include: 
More Visibility and Transparency
Shipper intelligence technology allows brands to be more in touch with their freight as it travels from A to B. Real-time updates pulled from GPS tracking and manual employee check-ins allow vendors to watch the progress of each shipment along its route. 
This means more accurate delivery ETAs and strengthened communication. These benefits work together to create a tangible increase in reliability and improve overall vendor-shipper relationships. 
Increased Forecasting and Planning 
Shipper intelligence technology makes it possible to break down transportation performance data through metrics like on-time delivery percentage, load quantity, cost-per-pallet, distance, and many others. This data can then be used to generate reports on set time periods and compare current performance to historical data. 
Quality information in this area can provide valuable insight into a brand's overall transportation performance and show a clear path to improvement. Changes can be as simple as requesting more lead time from customers or as complex as a fundamental shift in strategy
Efficiency Consolidation
Consolidating shipments is one of the most effective ways for CPG brands to unlock significant cost savings. Consolidation is the practice of strategically analyzing historical orders to identify and capture future opportunities to combine shipments into one load.  
This removes the high cost and risks of shipping less-than-truckload (LTL) into retail locations while maintaining the visibility and control of truckload-level services for less-than-truckload quantities. Consolidation also helps brands hit key retailer benchmarks for metrics like on-time in full (OTIF) and must-arrive-by-date (MABD), eliminating the risk of costly fines and damaged retailer relationships. 
Lastly, consolidating shipments has a huge impact on sustainability by decreasing the number of trucks on the road and overall miles traveled.  
KANOPI: Zipline Logistics shipper intelligence technology
Built in-house and improved daily by Zipline Logistics' Development Team, KANOPI is our proprietary answer to CPG shippers' most pressing questions. Our retail logistics experts leverage KANOPI to optimize client supply chain efficiency, reduce costs, and skyrocket logistics performance.  
Every Zipline client receives 24/7 access to KANOPI and our retail logistics experts, who function as an extension of your team and offer a consultative approach to optimizing your supply chain.  
We offer our technology suite to every shipper, providing visibility and insight that is only available to Fortune 100 customers at 'Big Box' 3PLs. It can reveal the inner workings of your supply chain and identify areas of improvement to maximize efficiency and savings. 
Consolidation Services
Zipline Logistics' consolidation services utilize KANOPI's internal portal and our retail logistics expertise to identify opportunities for consolidation that offer clients significant cost savings and improved efficiency. Our model allows CPG brands to remove the high cost and risk of shipping LTL into retail locations while maintaining the visibility and control of truckload-level services for LTL quantities.  
Features and Benefits: 
Real-time identification of consolidation opportunities based on routing, due dates, and rate comparisons.

 

Only

your orders

will share a truck. As Zipline President

,

Andrew Lynch

,

says, "We don't do multi-vendor consolidation, we do multi-retailer consolidation

.

"

 

Developed to maximize value for brands needing to meet strict appointment due dates

 

Tracks and visualizes KPIs and consolidation savings strategies over time so you can monitor improvements in your supply chain.

 
The Zipline Difference
Looking for a logistics partner to help you navigate the transportation landscape with state-of-the-art technology? Look no further. Zipline is here to help you take your logistics strategy to the next level. 
Our KANOPI platform has helped clients achieve: