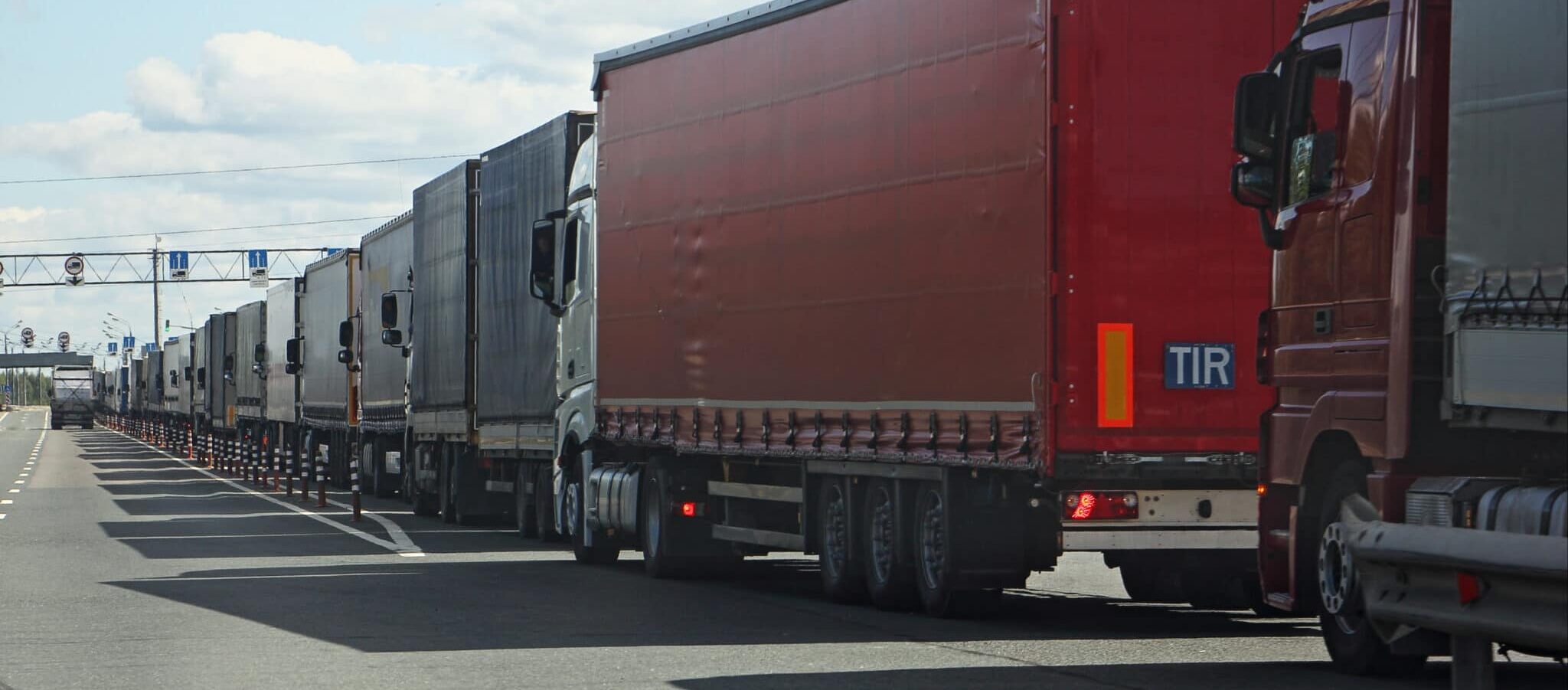 April 27, 2021
The Commercial Vehicle Safety Alliance (CVSA) announced its plans to conduct its annual spring International Roadcheck in North America from May 4-6.
International Roadcheck is a 72-hour high-volume inspection and enforcement initiative conducted throughout the United States, Canada, and Mexico.
During the three days, CVSA-certified inspectors look for vehicle violations that fall outside the guidelines established by the North American Standard Out-of-Service Criteria.
These events typically have an impact on the freight market. When combined with already volume-intensive conditions, we could see substantial capacity constraints and rate fluctuations.
What the International Roadcheck Means for You
During the days of, preceding, and after the CVSA's yearly inspections, capacity tightens. According to an article published by FreightWaves, "An average of 17 commercial vehicles per minute are inspected throughout North America during the 72-hour period."
That translates to service interruptions and can cause rate hikes for carriers because of their lost productivity during inspections.
Additionally, many commercial operators choose not to drive during an inspection. Compounded with the drivers and trucks forced off the road, this can significantly impact capacity.
One of Zipline's mid-sized East Coast and Midwest-based carrier partners reported that the last year between 30-40 percent of their owner-operators were not in-service during an inspection period.
Owner-operators frequently opt to forgo a week's worth of work rather than face potential fines that result from a failed inspection or other various violations.
Fewer trucks on the road mean limited available options to haul your order. This capacity thinning can translate into higher costs for customers booking freight.
According to data collected at Zipline Logistics, rates were inflated by an average of 6% during last year's blitz. This number can fluctuate further in markets where capacity is strained.
Along with tighter capacity and higher rates, customers can also expect to see:
An increase in transit time for orders
Possible service failures
The Focus of the International Roadcheck 
Inspectors will devote this year's check to ensuring vehicle lighting and drivers' hours-of-service documentation is in compliance.
They will also examine the vehicle's brake systems, cargo securement, coupling devices, driveline/driveshaft components, driver's seat, exhaust systems, frames, fuel systems, steering mechanisms, suspensions, tires, van and open-top trailer bodies, wheels, rims, hubs, and windshield wipers are compliant with regulations. Inspections of motorcoaches, passenger vans, and other passenger-carrying vehicles also include emergency exits, electrical cables, and systems in the engine and battery compartments, and seating.
"CVSA shares the dates of International Roadcheck in advance to remind motor carriers and drivers of the importance of proactive vehicle maintenance and driver readiness," said CVSA President Sgt. John Samis with the Delaware State Police. "International Roadcheck also aims to raise awareness of the North American Standard Inspection Program and the essential highway safety rules and regulations in place to keep our roadways safe."
How Zipline Can Help with Tightening Capacity 
Much like any other period where capacity is strained, it pays to plan.
It is critical to adjust your shipments for a tight market that will be further disrupted. Reach out to Zipline today to discuss the steps you need to adjust to capacity challenges.
We can work with your organization to create scheduling, routing, or mode solutions for any foreseeable disruptions and keep your shipments moving.