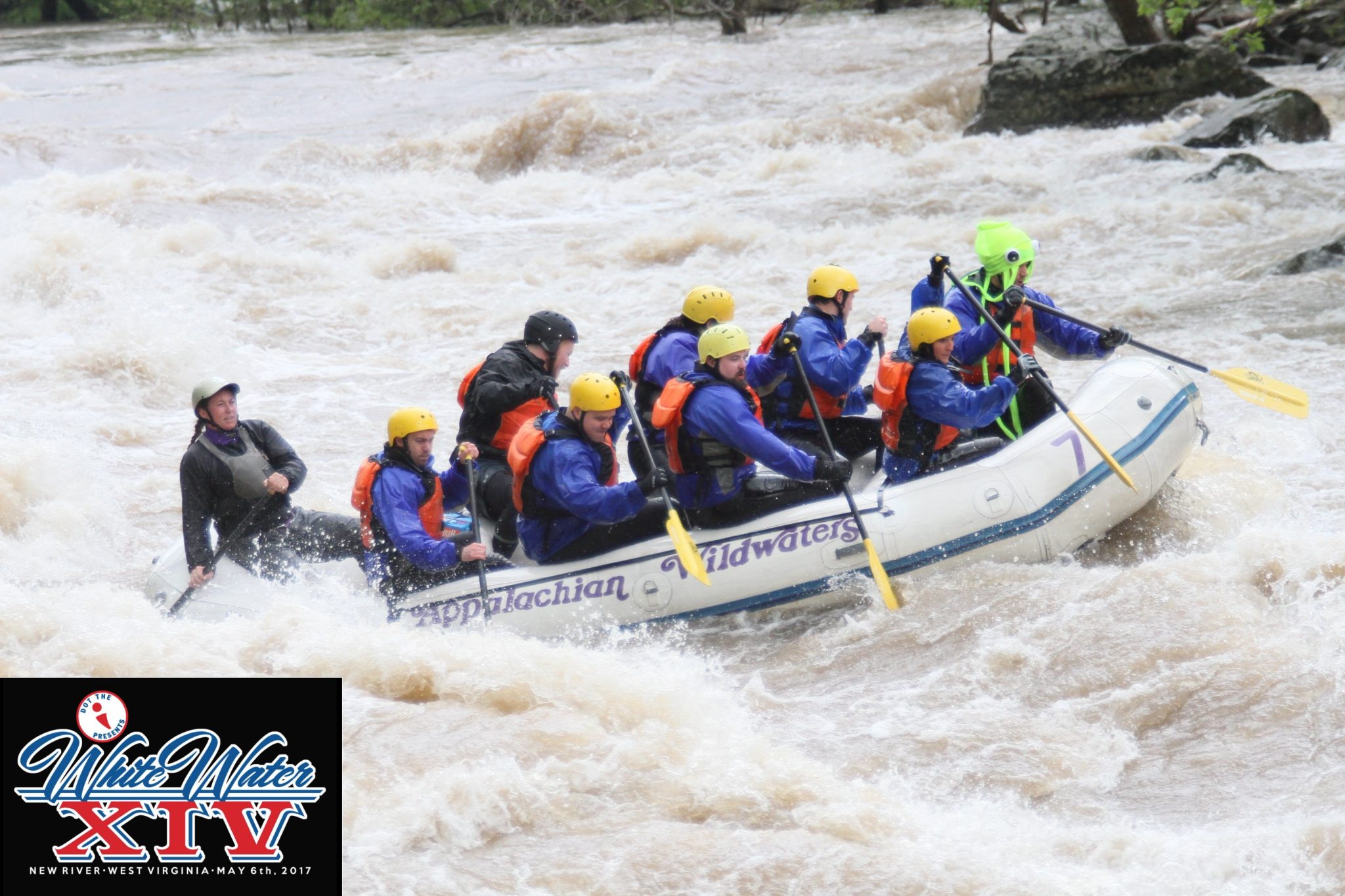 May 8, 2017
Columbus, OHIO –  Zipline Logistics donated $2,800 in support of Dot the I, a nonprofit organization launched by Zipline Logistics employee Craig Laughlin, that organizes an annual white water rafting trip on The New River through River Expeditions in Oak Hill, West Virginia and provides monetary support to the state's south-central residents.
"Zipline Logistics believes in taking a micro approach with its philanthropy efforts, choosing to support the causes that employees care about most," explains Zipline Logistics CEO, Walter Lynch. "When Craig shared with us his enthusiasm for giving back and supporting the rural communities in West Virginia, we were more than willing to support him and his efforts."
Zipline Logistics' sponsorship covered rafting participation for 11 employees and provided aid to the local organization Helping Hands Community Resource Center, where dollars went to support West Virginia flood victims and a women's assistance program in Raleigh and Fayette Counties.
"When Zipline's co-founders asked if they could help sponsor I was blown away," elaborates Zipline Logistics employee, and Dot the I co-founder, Craig Laughlin. "Covering expenses for eight employees in 2016 and another 11 this year, while also donating to the community, speaks volumes."
Other Ohio-based businesses support Dot the I efforts, Laughlin explains, "We have been working with each of our corporate partners – Jackie O's, Seventh Son Brewing, and Yats – for multiple years, and cannot say thank you enough. West Virginia holds a special place in my heart, and to be able to give back – and see the response locally – is truly humbling."
Rick Johnson of River Expeditions adds to the story, "River Expeditions was thrilled to accept donations and supplies from Dot the I and Zipline Logistics on behalf of Helping Hands Community Resource Center. Our company has been richly blessed and appreciates the opportunity to pay it forward when we can. It is rare that we see such an outpouring of support given the distance between our companies. I hope this will begin a longstanding tradition of giving back and I thank those involved on behalf of all those who will benefit."
About Dot The I, Inc.
Dot The I, Inc. is a nonprofit organization started by Craig Laughlin and Matthew Behnke in 2009 to increase awareness and spending to the historically blighted area of south-central West Virginia.  The organization works to spread the word about West Virginia's rafting expeditions and tourism attractions, helping to keep the exciting industry alive. To date, Dot the I conservatively estimates that it has contributed well over $80,000 in direct local spending.
Learn more about Dot the I on Facebook, at https://www.facebook.com/TheDotFather or email Laughlin and Behnke at [email protected].
About Zipline Logistics
Zipline Logistics, founded in 2007, is the first multimodal transportation provider to specialize exclusively in serving the food, beverage, and consumer products sectors. Managing tens of thousands of shipments annually, Zipline Logistics proudly serves clients ranging from some of the largest retail organizations in the world to the brightest up-and-coming food and beverage brands in North America. The 3PL's capacity procurement team utilizes a proprietary qualification process to identify and contract the absolute highest quality capacity providers to operate within its network. This selectively procured carrier group is leveraged, along with Zipline Logistics' proprietary data analytics software, a retail-trained operations staff, and service-first organizational culture, to deliver the absolute best client experience in transportation.
For more information, go to www.ziplinelogistics.com or call 888.469.4754.