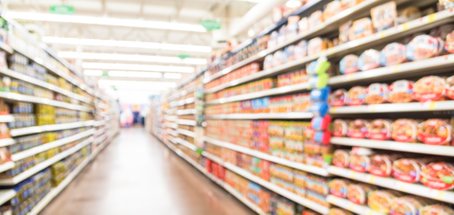 October 16, 2020
COVID-19 has shuffled domestic food and beverage consumption trends, accelerating some and disrupting others.
Following its widespread arrival in March, population mobility waned considerably as much of the population was in lockdown.
To determine the pandemic's impact on US consumers, our team of CPG-focused logistics professionals analyzed the percentage change in shipping volume for several common household goods during a yearlong period from June 2019-June 2020.
We were able to gain insight into these metrics through the data captured by our powerful proprietary shipper intelligence tool KANOPI, which allows us to capture information and gain visibility into every shipment in our system. Here, we found that many product categories had a dramatic uptick in shipping volume, while others saw a notable plunge.
Click Here to See How US Food Trends Have Changed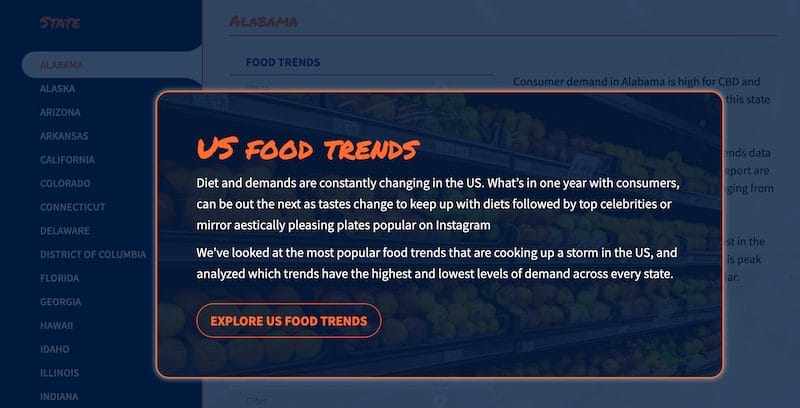 What Shaped US Food Trends
First, because many restaurants were closed or had their operating capacity diminished, US consumers cooked the majority of their meals.
We see that trend reflected in a 1207% increase in baking mixes' shipping volume, a 493% increase in coconut oil, and a 29% increase in broth shipments.
As more people spent most of their days working from home, the need for more personal shelf-stable snacks increased, and the demand for heavily caffeinated beverages decreased. We saw shipping volume for snacks increase by 50%, and energy drink volume fall by 40% during the period.
The need for household cleaning products also significantly increased as more people were acutely aware of needing to sanitize surfaces in their homes to reduce COVID risks. We saw a 43% increase in the shipment of household cleaning products.
Another trend we saw explode during the pandemic was the home-based workout. Personal fitness equipment was in massive demand, and accompanying that shift to at-home workouts, we saw a 93% increase in order volume for fitness beverages.
Additionally, people looked for other ways to spend more free time with less entertainment and recreation options. Pet rescues and sales increased substantially during the 12 months, as did the number of pet supplies shipped to retailers. We saw order counts jump by 567% from last June.
Moreover, with fewer people working from an office or going out to socialize, the need for cosmetics was greatly diminished. We saw an 84% decrease in order volume shipped.
For more information and a look at how US food trends changed over time, click here.