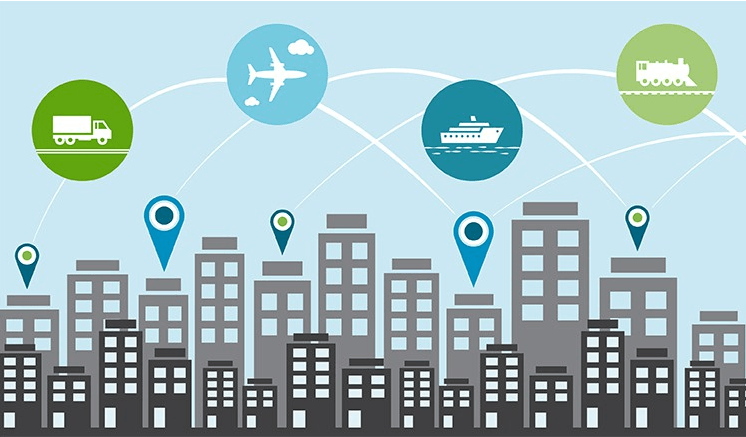 April 10, 2018
Zipline Logistics' President and co-founder, Andrew Lynch, will be speaking about impacts of Electronic Logging Devices (ELDs) at the Spring LogisticsConnect Conference on Tuesday, April 24, 2018. The event is hosted by Frost Brown Todd (FBT), a full-service law firm in Columbus, Ohio, and is focused on technology and its effects on the logistics industry.
"From data-driven electronic logging devices, or ELDs, to robots assuming a myriad of human tasks in warehouses and drones delivering to the customers' doorsteps, the industry as a whole is undergoing major change," says FBT Member and LogisticsConnect Chair Russ Kutell. "This is an opportunity to bring together industry leaders to deliberate on best practices and approaches to the rapid developments."
Lynch will discuss ELDs impact on transportation with Tom Forbes of the Ohio Public Utilities Commission and share tips for thriving under the new regulations.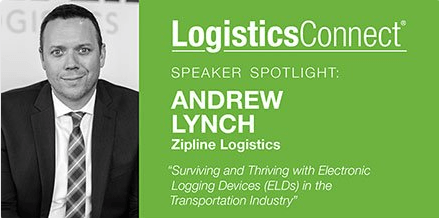 The federal ELD mandate took effect in December 2017, requiring truckers and trucking companies to log drivers' hours of service digitally. While fewer errors and less burdensome paperwork are among the anticipated benefits, the mandate has initially turned the trucking industry on its head. For example, truck shipments have experienced significant delays and freight costs have risen due to the longer transit times associated with ELDs. Lynch emphasized these impacts in a recent interview with The Journal of Commerce – read here.
Mayor Andrew Ginther will examine the evolution of Columbus as the country's first "smart city," where technology in transportation plays a key role in establishing the blueprint to guide future city planners. By incorporating new technology and integrated data exchange, the city's transportation system overhaul promises not only to provide more reliable, consistent transportation options, but also a safer place to get around and find parking.
City of Dublin Chief Information Officer Doug McCollough will discuss the connection between technology applications and infrastructure needed to make smart communities a reality. While the technologies are available today, the coordination of policies, markets, services, coalitions, test-environments and long-range plans need to follow.
The role of blockchain technology in logistics and the benefits of greater security and transparency in supply chain management will be addressed by FBT Member John Wagster, co-chair of the firm's Blockchain and Digital Currency practice.
About LogisticsConnect
The April 24 LogisticsConnect conference by FBT is the third in a series held in the Columbus area, a U.S. logistics hotspot and natural junction for key industry players. It is designed for executive management in the transportation, supply chain, warehouse and retail industries, as well as logistics workforce experts, developers, investment/finance professionals and leaders in government. For the full agenda and registration details, visit fbtlogisticsconnect.com.