March 22, 2017
Knox Globally Recognized by THOMASNET.com® and Institute for Supply Management® (ISM®) for Supply Chain Excellence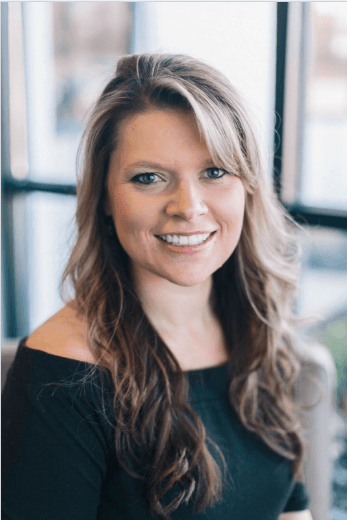 (Columbus, Ohio) – Teddy Knox, Strategic Operations Manager at Zipline Logistics, has been named a winner in the THOMASNET.com® and Institute for Supply Management® (ISM®) 30 Under 30 Rising Supply Chain Stars Recognition Program for her ability to constantly uncover and build new efficiencies for her team at Zipline Logistics.
Since 2014, the 30 Under 30 Rising Supply Chain Stars program has recognized individuals who have demonstrated leadership, innovation, collaboration, and other outstanding attributes. The program, which became global for the first time in 2016, is designed to provide role models and position supply chain and procurement as a viable and exciting career choice for early career professionals.
Knox earned her spot in the 30 Under 30 Rising Supply Chain Stars Recognition Program for her extraordinary problem solving skills. Quickly moving up the leadership ladder, she now manages Zipline Logistics' largest customer account. Not only is she effective at delivering on customer transportation needs, she continually helps uncover new solutions, dedicates time to mentoring new talent, and helps the company grow new business.
"My team at Zipline Logistics has provided endless opportunities for professional growth," explains Knox. "Together we've accomplished so much for our customers. I look forward to expanding my supply chain education with the support from THOMASNET and ISM. This is an exciting industry for millennials and I am honored to be recognized alongside those who are driving the profession forward."
"Our 30 Under 30 winners are fast becoming leaders in the digital industrial economy," said Tony Uphoff, President and CEO of Thomas Publishing Company. "They combine talent, innovation and technological savvy in their work and we are excited to honor them as true role models for millennials in supply chain management."
Knox will receive a one-year membership to ISM; complimentary admittance to ISM2017 annual conference in Orlando, Florida (May 21-24); and a THOMASNET.com Team Training Lunch and Learn session.
For more information on the 30 Under 30 award recipients, read the full report here.
About Zipline Logistics
Zipline Logistics is North America's first multimodal transportation provider to specialize exclusively in serving the retail and consumer products sectors. Founded in 2007, the company is renowned nationwide among retailers, distributors, and manufacturers for providing results-driven partnerships, unparalleled service, and cutting-edge data intelligence.
For more information, go to www.ziplinelogistics.com or call 888.469.4754.
About Institute for Supply Management®
Institute for Supply Management® (ISM®) serves supply management professionals in more than 90 countries. Its 50,000 global members manage $1 trillion in corporate and government spend annually. Founded in 1915 as the first supply management institute in the world, ISM is committed to advancing the practice of supply management to drive value and competitive advantage, contributing to a prosperous and sustainable world. ISM leads the profession through the ISM Report On Business®, its highly regarded certification programs and the ISM Mastery Model™. For more information, visit: www.instituteforsupplymanagement.org.
About THOMASNET.com®
THOMASNET.com® is industry's leading platform for Actionable Information, Product Sourcing and Supplier Selection. By providing in-depth information on over 500,000 North American suppliers, and over 4 million industrial products, we help buyers and engineers connect with the right suppliers for their needs. Our legacy includes the "big green books" of the Thomas Register, and a commitment to facilitating better B2B relationships since 1896. Visit THOMASNET.com. Twitter: @THOMASNET
Media Contact
Bethany Cramer
888-469-4754
[email protected]