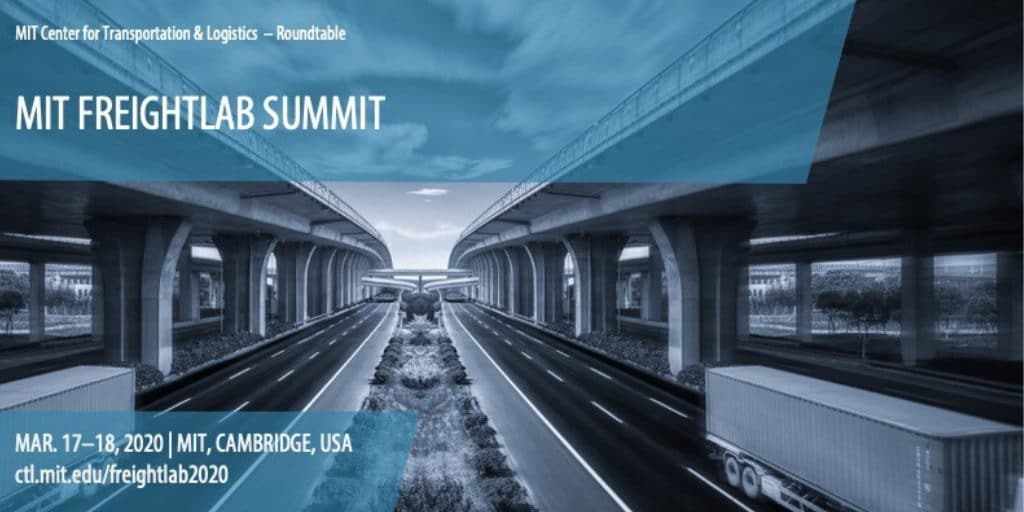 March 3, 2020
Editorial Note: Since publishing this piece, MIT has canceled this event because of the Coronavirus (COVID-19) outbreak. Stay tuned for a make-up date. 
During the 2020 FreightLab Summit: Freight Debate, hosted by The Massachusetts Institute for Technology (MIT) Center for Transportation & Logistics, Zipline Logistics' co-founder and President, Andrew Lynch, will join a diverse panel of shippers, carriers, third-parties, and academics.
The group will openly discuss and debate hot topics impacting the trucking industry. The event will take place on March 17 and 18 at MIT's campus.
Lynch will weigh in on the impacts of the Electronic Logging Device (ELD) Mandate. He'll touch on topics like whether the regulation has increased safety, reduced accidents, and improved operations or complicated the work of truck drivers and lowered their potential to earn.
"Our research on ELDs shows that drivers have become more selective of who they service, changed the mileage they are willing to travel, and increased market rates," elaborates Lynch, referring to data garnered from Zipline's driver survey efforts. "I look forward to discussing how ELDs are performing in 2020 and what their impacts are currently."
The 2020 FreightLab Summit is designed around debating the policies, practices, and approaches across the industry that are still not settled. The trucking market is always in a state of flux due to constantly changing market conditions, the steady introduction and adoption of new technologies, and shifting government regulations. This constant change means there are varying opinions worth discussing.  
Panelists will debate the following topics:
The Electronic Logging Device (ELD) Mandate—Was it worth the effort? Are there hidden or longer-term benefits?

The Truckload Driver Shortage—Is it just a myth or is it reality?

Annual Truckload Procurement Events—Are they still worth running? Are there better ways?

The Freight Brokerage Industry—Is it shrinking, consolidating, or growing?
Learn more about the MIT FreightLab Summit here: https://ctl.mit.edu/freightlab2020
NOTE: The MIT FreightLab Summit is exclusively for members of the MIT CTL Supply Chain Exchange and invited guests. If you are not a member of the Supply Chain Exchange and are interested in attending this roundtable, please reach out to CTL Events at [email protected].
About Zipline Logistics
Zipline Logistics, founded in 2007, is a digitally enabled transportation partner that specializes exclusively in serving the food, beverage, and consumer product manufacturers. Managing hundreds of thousands of shipments, Zipline Logistics proudly serves clients ranging from some of the largest retail organizations in the world to the brightest up-and-coming food and beverage brands in North America. The 3PL's capacity procurement team utilizes a proprietary qualification process to identify and contract the highest quality providers to operate within its network. This selectively procured carrier group is leveraged, along with Zipline Logistics' proprietary data analytics software, a retail-trained operations staff, and service-first organizational culture, to deliver the absolute best client experience in transportation.
Zipline Logistics was selected as an Inc. 5000 fastest growing company for 8 years, is a 9-time winner of the Columbus Business First Fast 50 Award and is consistently recognized as a Top 100 3PL by trusted outlets such as Food Logistics Magazine and Transport Topics.