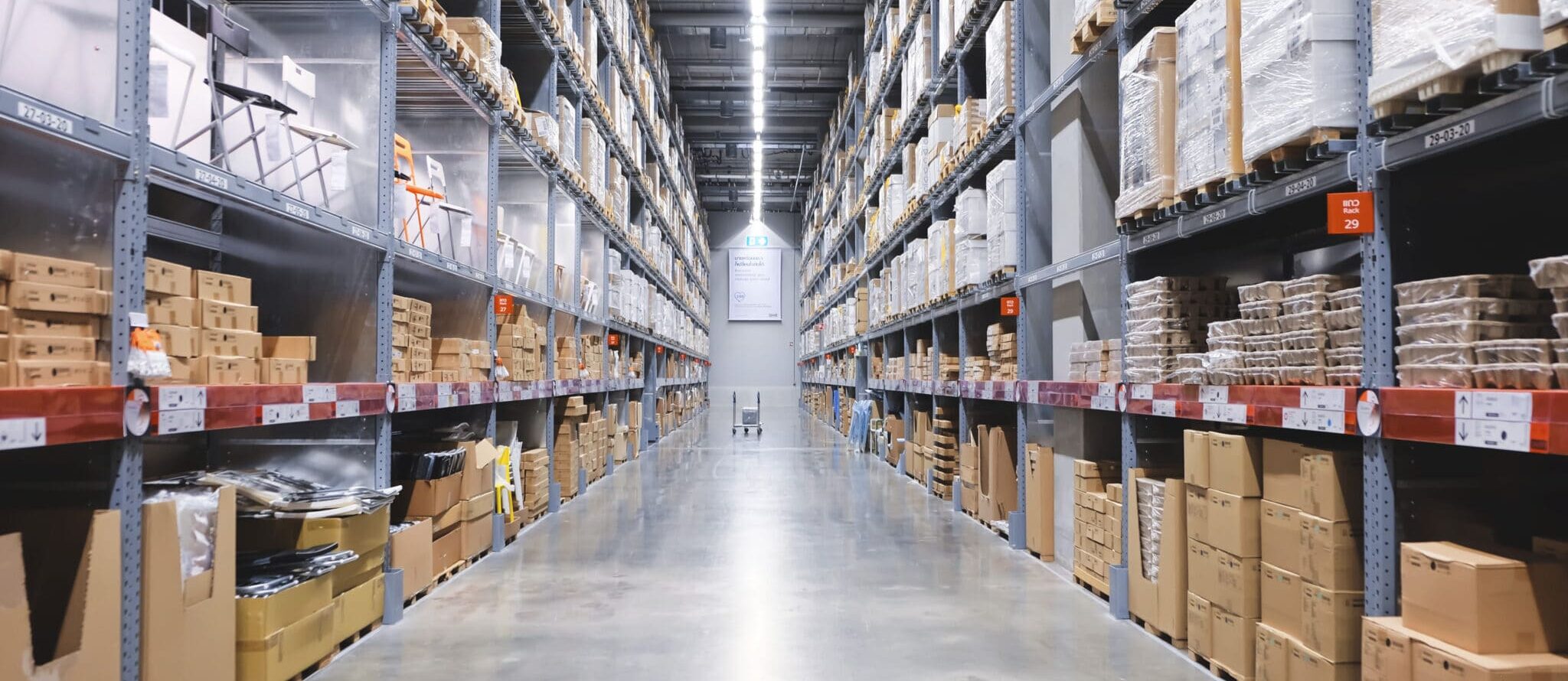 May 18, 2021
For shippers working with retailers to bring their healthcare products to market, logistics has emerged as a reliable source of competitive differentiation.
And one of the most dependable ways shippers can unlock the power of the supply chain is by partnering with a specialized third-party logistics provider. Working with a retail expert 3PL on a strategic level can improve logistics performance, offer more supply chain visibility, and boost profitability.  
It just takes the right strategy to find supply chain synergies that can help healthcare brands master their retail deliveries. By choosing the right provider, organizations can continue to scale their operations to achieve sustainable growth.
Let's take a look at how a retail specialized logistics partner can work with you to improve your delivery performance at your most critical customers.
OTIF Challenges for Healthcare Product Shippers 
Out-of-stocks have recently gained much mainstream attention after the global supply chain disruption brought on by COVID-19. Images of bare store shelves from last spring were prevalent throughout the media. However, out-of-stocks are nothing new. In fact, retailers have been working to eliminate the commonly occurring issue for the better part of the last decade.
As the retail industry has evolved to keep pace with e-commerce fulfillment services, most have begun to institute strict compliance programs to encourage their suppliers across every department in their stores can deliver to their distribution centers on time.
These delivery standards extend to all suppliers, regardless of size or sophistication. Retailers like Walmart expect their partners to achieve a 98% OTIF rate, which can strain supply chains that are not optimized for retail delivery. The penalty for not reaching the threshold set by Walmart's program is 3% of the cost of goods sold per non-compliant order.
Retailers seeking to guard themselves against lost revenue have used the COVID-19 pandemic to further increase their expectations of brands' delivery performance. With a variety of sales channels targeted at consumers, retailers are upping the stakes for their vendors.
What's at Stake for Healthcare Product Shippers
Failing to meet retail compliance standards is not an option for most brands. Not only can it cost companies in late fees and fines, but non-compliant delivery can also strain customer relationships and jeopardize profit.
In a survey of over 300 retail buyers, 100% of respondents said that a vendor's ability to deliver product on time impacted their willingness to work with them. Additionally, 73% of respondents in the same survey said they had ended vendor relationships over delivery issues.
Moreover, not being on the shelf when shoppers go to purchase your product can do irreparable damage to brand loyalty. Customers and retailers alike have demonstrated their willingness to favor products that are on the shelf.
According to an article published in Retail Dive, "Product availability was the number one reason consumers sought out new retailers or products in the past couple months."
To continue to be a staple on critical retail customers' shelves, you must excel at timely transportation. Many brands—irrespective of industry—are finding a dependable way to achieve this is through reliable and retail specialized logistics partnerships. Providers continue to emerge to offer healthcare product logistics solutions to help brands achieve performance goals.
What Benefits Can Retail Logistics Partners Provide for Healthcare Product Shippers? 
A retail-specialized logistics partner can assist healthcare product shippers by augmenting key components of the modern supply chain. A true logistics partner allows its customers to achieve visibility and transportation monitoring—essential pieces to solving the complex retail delivery puzzle.
The right logistics partner can position themselves as a consultant for your organization, providing supply chain insight along the way. This approach can help brands increase their performance while lower logistics costs. Due to their understanding of complex supply chain functions and specialized industry knowledge, value-added logistics providers can help enterprises better understand how their operation needs to perform to meet customer demand.
Why Work with a Retail Logistics Provider?
Healthcare product shippers that view logistics simply as a cost of doing business could struggle to maintain their most important customer relationships. Forward-thinking brands are applying a different strategy to their supply chains.
No longer logistics an expense. Instead, the transportation component of the supply chain has become a dependable source of differentiation for shippers.
Retail suppliers that treat logistics as an investment, on which they can eventually see a return, are positioning themselves to grab market share from their competitors.
These forward-thinking brands can expect to improve organizational performance and subsequently their retail relationships, which can be vital in unlocking untapped growth.
As specialists in the industry, logistics providers should offer more than transactional arrangements for your organization.
With extensive industry knowledge and expertise, a logistics provider can make network recommendations that can also cut costs.
A logistics provider equipped with the latest shipping technology can make distribution network suggestions that can reduce overall spend and improve on-time percentages. Improvement opportunities, like consolidation programs or warehouse reconfigurations, can go a long way to substantially reducing transportation costs.
See the Difference a Retail Specialized Logistics Provider Can Make  
The retail delivery specialists at Zipline Logistics can help healthcare brands of all sizes master their most important customer relationships.
We believe in creating seamless partnerships with our customers. That means making your goals our goals and working to meet them. Big or small, we help our CPG customers of all varieties lock in the right capacity partners to achieve the best possible freight outcomes and uncover new savings potential.
Interested in learning more about what we can do for you?