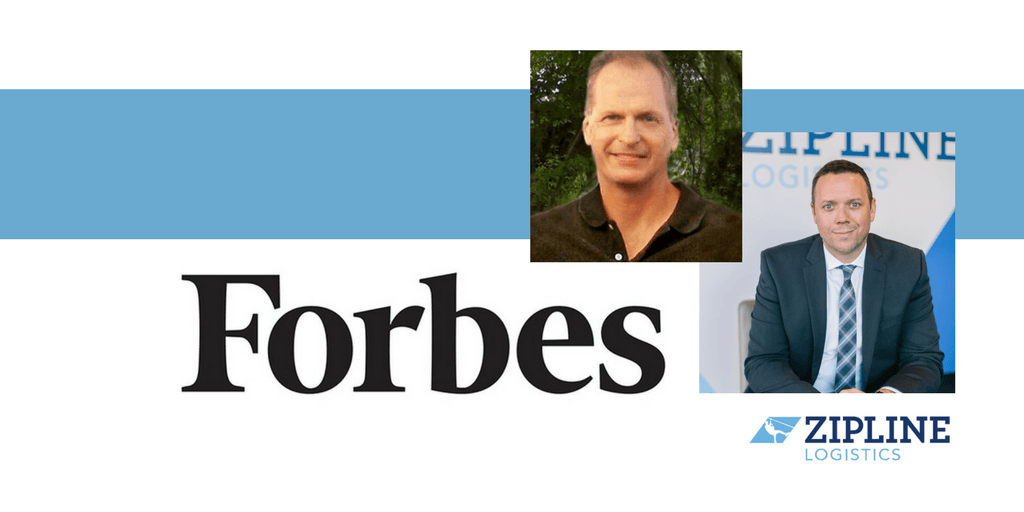 November 10, 2017
Steve Banker of ARC Advisory Group recently wrote an article about Zipline Logistics on Forbes.com. He calls out our focus on service and explains why Zipline's specialization is essential for our customer base of CG brands.
"As specialists in CG transportation, Zipline's entire organization is familiar with the unique requirements of every major retailer DC (distribution center) and their ever-changing compliance standards. Knowledge of what big retailers want at their warehouse docks is particularly critical.  Zipline knows when they want carriers to come in and when they don't."
Banker says that he's, "…come across many transportation service providers with distinctive expertise. But this is the most focused niche."
To best meet the needs of our niche, Zipline has organized itself to prioritize service. Our teams are not incentivized based on gross profit, but rather service metrics that mirror our customers' goals. Zipline carrier representatives are motivated to find the best carrier for the job, not the most profitable one.
Our President, Andrew Lynch, elaborates, "Our carrier capacity teams are broken out into six inbound regions, ensuring long-term relationships with carrier partners are maintained, region-specific seasonality and capacity issues are respected, and freight is never, ever, left on the dock."
Banker also dives into how Zipline helps CG brands decide how to arrange for their product delivery into big box stores. They can either let retailers pick up orders, or manage transportation themselves. There are positives and negatives to each alternative, so Zipline helps customers crunch the numbers and determine which is the best option for their unique situation — both operationally and financially.
Interested in reading more?