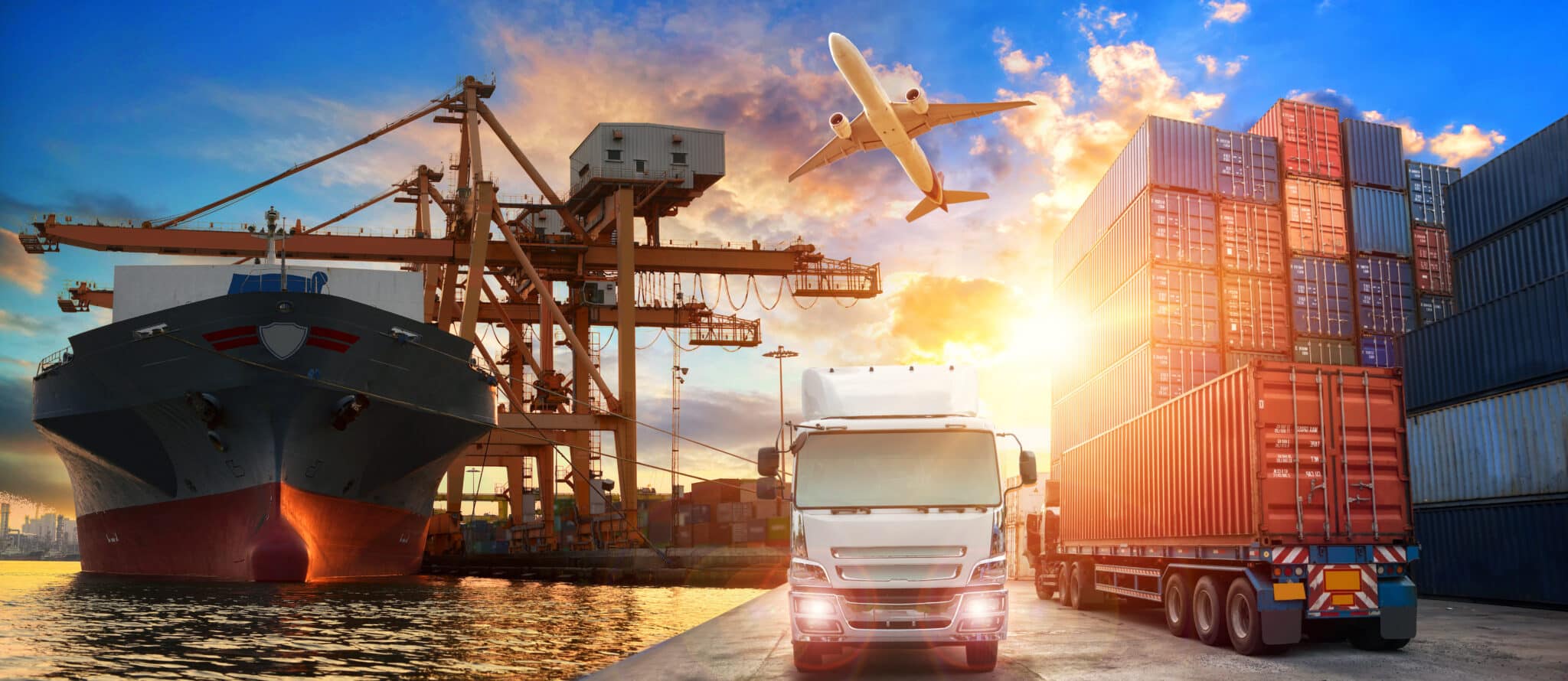 January 10, 2023
This article was originally published by David Leichner of Authority Magazine. 
The cascading logistical problems caused by the pandemic and the war in Eastern Europe have made securing a reliable supply chain a national imperative. In addition, severe cyberattacks – like the highly publicized Colonial pipeline attack – have brought supply chain cybersecurity into the limelight. So, what must manufacturers and policymakers do to ensure that we have secure and resilient supply chains? In this interview series, we are talking to business leaders who can share insights from their experiences about how we can address these challenges. As a part of this series, I had the pleasure of interviewing Andrew Lynch.
About Andrew Lynch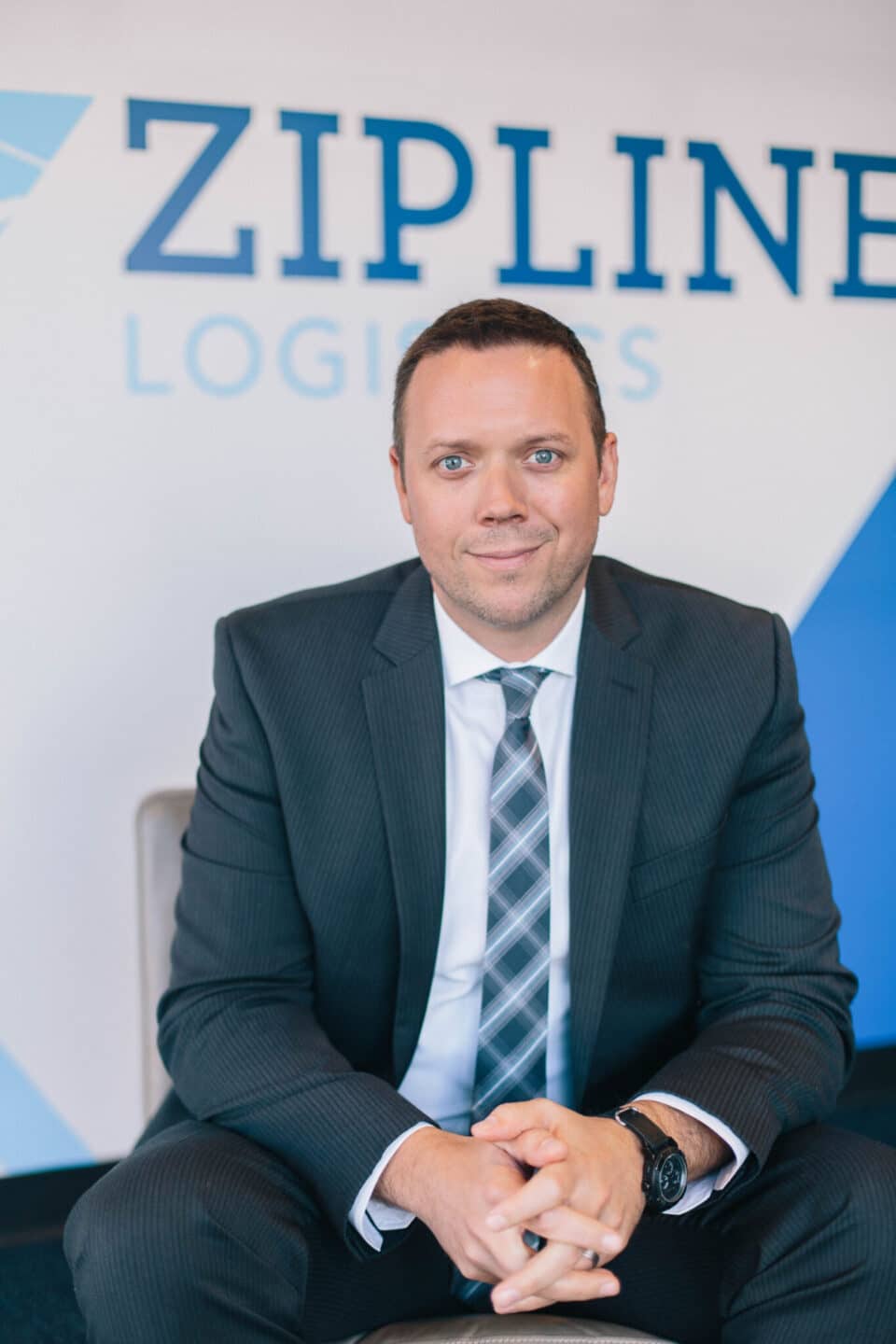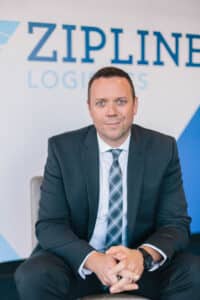 Andrew Lynch is President and Co-Founder of Zipline Logistics, an award-winning North American 3PL that specializes exclusively in the transportation of retail consumer goods. He works alongside clients ranging from some of the largest food and beverage businesses in the world to the brightest up-and-coming CPG brands in North America.
Lynch and his team leverage data intelligence and strong industry relationships to help clients uncover transportation savings, build scalable supply chain strategies, and ace retailer compliance programs. Starting his career in carrier procurement and management within a Fortune 100 logistics company, Lynch has held positions of responsibility in all areas of third-party logistics.
Andrew Lynch x Authority Magazine Interview
Before we dig in, let's get to know Andrew.
Can you tell us a bit about how you grew up?
I grew up in Cincinnati as one of five kids. My family is very entrepreneurial and set a great example of what levels of achievement were within reach with the right amount of effort. I graduated from Miami University and fell completely backward into logistics.
Can you share the most interesting story that happened to you since you began your career?
I moved to Chicago to work for the world's largest 3PL and quickly fell in love with the constant opportunity to solve problems. But I quickly determined there had to be a better way to offer value in logistics services, especially for retail products that must meet hard delivery timelines. When my partners and I started Zipline Logistics, we didn't want to be like every other broker out there who hyper-focuses on their bottom line and throws service out the window. We knew selecting a niche market to serve and becoming experts in that space would ultimately bring the highest quality of service and the most value to our customers. So much has changed in the last 15 years: Zipline went from an idea to 9-digit revenue in the blink of an eye.
You are a successful leader. Which three character traits do you think were most instrumental to your success? Can you please share a story or example for each?
Level-Headed: I don't like to put stress on my team, even in high-pressure or tight deadline situations. People respond and perform best when you're here to help them solve problems, rather than rush or nag them into results.
Empowering: I give my teams space to grow and learn by fostering an environment where failing is encouraged. A big component of success is taking risks and I want my teams to know they can do that safely and with support.
Transparency: Creating an environment where employees aren't left in the dark or confused about the end goal is crucial to fostering comradery and happy employees. At Zipline, we like to be as open and honest about business decisions and direction as possible.
Are you working on any exciting new projects now? How do you think that will help people?
Zipline recently partnered with a private equity firm, Frontenac. This is a huge step for myself, my partners, our company, and our employees. We believe this decision will take our business to the next level and give our employees even more room to grow professionally.
In order to ensure that we are all on the same page let's begin with some simple definitions. What does the term "supply chain" encompass?
In the context of what we're talking about today and the kind of freight Zipline Logistics specializes in moving, the term "supply chain" encompasses the process of getting CPG products from their place of final production to their place of distribution and/or final selling location.
Can you help articulate what the weaknesses are in our current supply chain systems?
The biggest issue shippers face today is their perspective on logistics as a whole. Many don't realize the cost savings and competitive advantage available to their brand when they approach logistics strategically. Instead, many brands are dealing with the aftershocks of not getting on the shelf on time: steep late fees, missed gross profit and damaged retail relationships.
Can you help define what a nationally secure and resilient supply chain would look like?
For CPG brands, the road map to category leadership isn't shaving pennies off transactional transportation costs. It also isn't breaking the budget to get product on the shelf come hell or high water. You can't buy logistics performance in retail — you have to be strategic, adaptable, and proactive. This looks like increasing order visibility and analyzing performance data using shipping intelligence software. For example, technology like KanoPI — Zipline's proprietary shipper intelligence tool — provides shippers with high-powered visibility and data to track shipments, create organizational alignment, and analyze logistics performance data. Tools like KanoPI reveal the inner workings of your supply chain and help identify areas that can be improved to maximize efficiency and cost savings. This can lead to actions as simple as asking for more lead time or adjusting must-arrive-by-dates with retailers. Or it can lead to fundamental shifts in your logistics strategy like consolidating shipments. Either way, secure and resilient supply chains must be built upon order visibility and solid data.
What are the "5 Things We Must Do To Create Nationally Secure And Resilient Supply Chains" and why?
Get clear on chargebacks and out-of-stocks. Be sure to allocate chargebacks and out-of-stocks to your logistics budget, not just your income statement. You'll spend more on chargebacks and late fees than you will ever save by chasing cheap rates. Make sure you understand scorecarding programs, penalties, chargebacks, and the impact of out-of-stocks to prevent added costs.
Think beyond customer pick-up (CPU) arrangements. The brands that emerged unscathed from 2018 supply chain conditions, the pandemic, and recent natural disasters all had one thing in common: control and visibility into their supply chains. CPU is an alluring logistics option in which your customer picks up your freight for you. However, this model does not allow brands to be in control over production or inventory management. Forward-thinking brands are tracking crucial metrics to illuminate their supply chains and find control.
Perform a network analysis. Utilize a data-driven approach to logistics to identify consolidation opportunities for regional freight. You can find synergies by leveraging data analytics and geographic pricing trends. From there, you can properly set up the warehouse location, product mix, and inventory density. Understand preferred carriers, where those arrangements fit within your network, and how that works within a receiver's network.
Understand retail compliance. Many retailers have due dates and steep monetary penalties for missing appointments. Retailers are now busier than ever, so there's no time for anything less than perfect deliveries. CPU agreements do not shield you from these fees and in many cases, delivery issues are still present — or worse.
Create a logistics strategy that works. Forward-thinking CPG brands are learning that supply chain performance can be leveraged to land and expand shelf space. For example, a large CPG brand could spend an extra 20% on logistics just to hit Walmart OTIF metrics and become the category leader of their product. Prioritize freight with urgent delivery deadlines and optimize supply chain processes to better align desperate functions within an operation.
How can our readers further follow your work online?