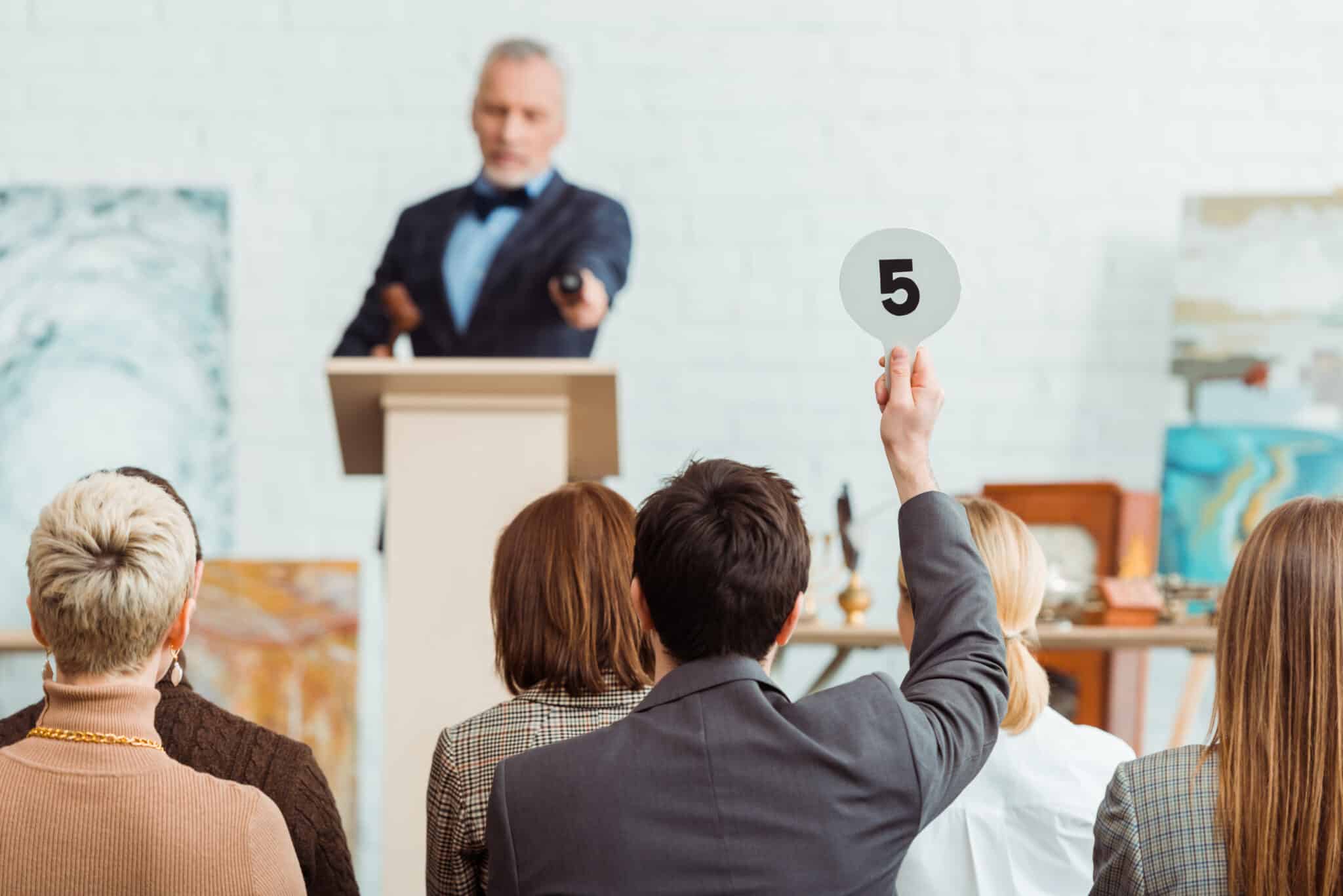 December 12, 2022
Article written by Brini Chisenall, FreightWaves.
It's no secret that the process of moving freight has many moving parts. Within that lies the bidding process — the very beginning part and one of the most important.
There is plenty of variability in how the bidding process rolls out. Generally speaking, it consists of shippers gathering bids from asset-based and non-asset-based potential transportation partners.
Questions to Consider Before Running a Bid
According to Andrew Lynch, co-founder and president of Zipline Logistics, there is potential for error without a strategic bidding strategy. These errors could be inaccurate volume projections or incorrect shipment profile information such as rate, weight, size and piece counts.
Lynch says it's rare for a bid award to match the actual freight that is received and suggested shippers should stop entering bids with a backward list of priorities. Instead, they first must establish goals and shift their mindset to align with those goals.
"If you're a CPG shipper serving retail, your mentality should not be price-first. Your mindset should be, 'What gets my product on the shelf first?'" Lynch said. Once shippers understand the value of mindset and have established their goals, Lynch believes there are a few important things that CPG shippers should consider when running or entering a bid.
1. Does my network reflect my values? 
"This is a highly important question shippers should ask themselves," said Lynch. "Shippers must understand their network really well and have it optimized from a cost, transportation and capacity perspective. Ensure there is clear communication and visibility into shipment planning, scheduling and transit location. They should also keep up with how their current network is performing."
These goals should help shape shipper mindsets around the bidding process and directly impact which providers they include in the bid process up front. Lynch advises CPG shippers to work with partners who can evaluate both their processes and network as well as provide direct and honest feedback.
"CPG shippers should be aligning their partnerships with people and companies who share the same goals. The most successful shippers focus on interviewing bid participants beforehand and gating who gets to participate in their bid at all," Lynch said. "These folks have nailed down their value set and created a network of people and companies that share the same value set. I don't mean values like accountability or integrity — I mean knowing the value of partners who offer on-time, quality trucks and practice safety and risk mitigation. Once they lock these non-negotiable values in, then they run a bid that helps them narrow down pricing."
2. Do I have a budget number in mind?
Maybe this number is a percentage of the cost of goods sold or maybe it's a hard dollar number. Either way, shippers should have a number in mind before entering a bid.
There are both positives and negatives to having a price-first mindset, but it really depends on each shipper's industry, budget and goals. There are many intricacies of moving consumer packaged goods into retail, which can be difficult to translate into a bid.
3. Do you have an accurate depiction of your lane volume?
Are prospective carriers getting real-life numbers based on a real-life situation? Lynch advises shippers should maintain visibility at all costs. This builds trust — and trust goes a long way. This can also be addressed by choosing quality logistics providers to partner with.
4. Have I presented an accurate understanding of my destination network and its expectations? 
As a CPG shipper, what does success look like to you and your company? Have you communicated this to prospective providers? You need to present (both internally and to your partners) an accurate understanding of your destination network. Who are those retailers and what are their expectations?
Importance of Creating a Bidding Strategy
With an inefficient bidding strategy, shippers ultimately bring in toxic participants that can muddy the waters of performance. Having a solid bidding strategy makes or breaks business.
"Ultimately, shippers are often missing an intentional logistics strategy. The good news is, this can be easily obtained with quality logistics partners," Lynch said.
Zipline Logistics is the only third-party logistics solutions provider in North America exclusively servicing the consumer packaged goods sector. The company's uniquely qualified carrier network, world-class team of retail transportation experts and state-of-the-art shipper intelligence tools maximize client revenue and gross margin by eliminating out-of-stocks through optimized, on-time, in-full performance.
Its team of retail transportation experts understand the mission of every CPG shipper: Never have empty shelves. According to Lynch, everyone at Zipline understands the constraints behind this mission. A provider who is aligned with the same goal and capable of providing top-tier execution is a real difference maker.
Importance of Creating an Overall Logistics Strategy
"The impacts of mastering logistics performance are enormous. Shippers maximize their gross profit and grow their retail relationships through outperformance," said Lynch, "I can name brands across all sorts of CPG categories who were midsized or growing brands when they came on with us and have since grown into category leadership."
There is a time and place to drive down price. However, creating a holistic logistics strategy helps shippers sift through bid options and keep ROI top of mind. It all begins with well-planned, selective partnerships.
"At the end of the day, shippers can break the bank and still get bad service. You can't buy quality service and you can't buy your way into logistics performance — you can only strategize your way there. And you can only do that by working with partners who truly understand your business and network," Lynch said.
Dominate Your Category with Zipline Logistics
Looking for that exact kind of logistics partner? Look no further. Zipline is here to help you take your logistics strategy to the next level.
Our stats: 
15 years exclusively serving CPG brands

 

95% on-time in-full (OTIF) average for appointment

 

97% of our shipments are destined to land on a retail shelf

 

Customer satisfaction score ranking 5x the industry average

 

Top shipping locations: Walmart, Costco, Bath & Body Works, Whole Foods, and Best Buy