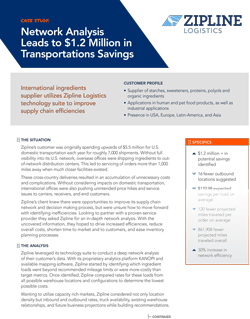 Transportation Network Analysis
Download to see how Zipline Logistics' technology suite and logistics consultants aided our global food ingredients customer with identifying $1.2 million in transportation savings.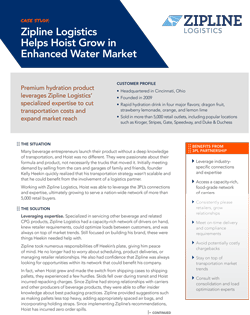 Beverage Transportation Specialists
Download to see how the enhanced water brand Hoist leveraged Zipline Logistics' beverage transportation expertise to meet retailer demands, cut transportation costs, and grow its network.
3PL Partnership and Service
Watch to see how Zipline Logistics has successfully grown with the global beverage brand Vita Coco, scaling to meet their domestic transportation and drayage needs. Through our partnership, Vita Coco is able to funnel logistics through its customer service department and focus on growing their brand. Leadership can rely on Zipline Logistics to properly handle transportation and find opportunities, saving overhead costs and giving their team total confidence.
Start your 3PL partnership today
Request a Quote Today: (888) 469-4754